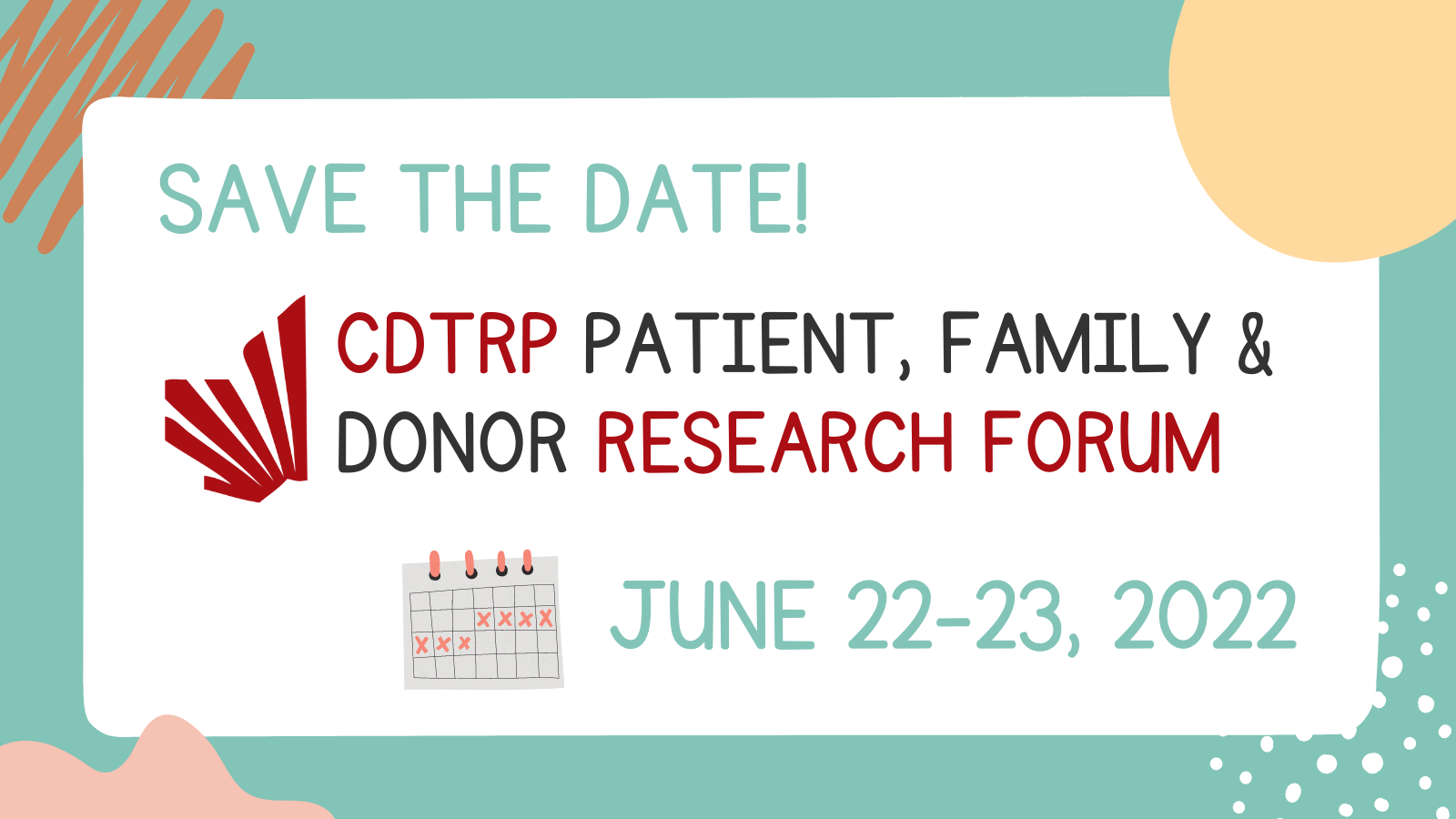 Register now for the 3rd Edition of the Patient, Family, & Donor Research Forum on June 22 & 23!
The Canadian Donation and Transplantation Research Program in cooperation with the Organ Donation and Transplantation Collaborative and the Canadian Society of Transplantation is happy to announce the 3rd edition of the Patient, Family and Donor (PFD) Research Forum!
Our PFD Research Forum is designed to encourage and advance collaboration between investigators and PFD partners in research, educate on emerging best practices, and learn firsthand from projects that have evolved with the inclusion of a PFD partner.
This event is free and open to the public!
Date: Wednesday and Thursday, June 22-23, 2022
Time: 11 am – 3 pm EDT
Location: Online (Zoom)