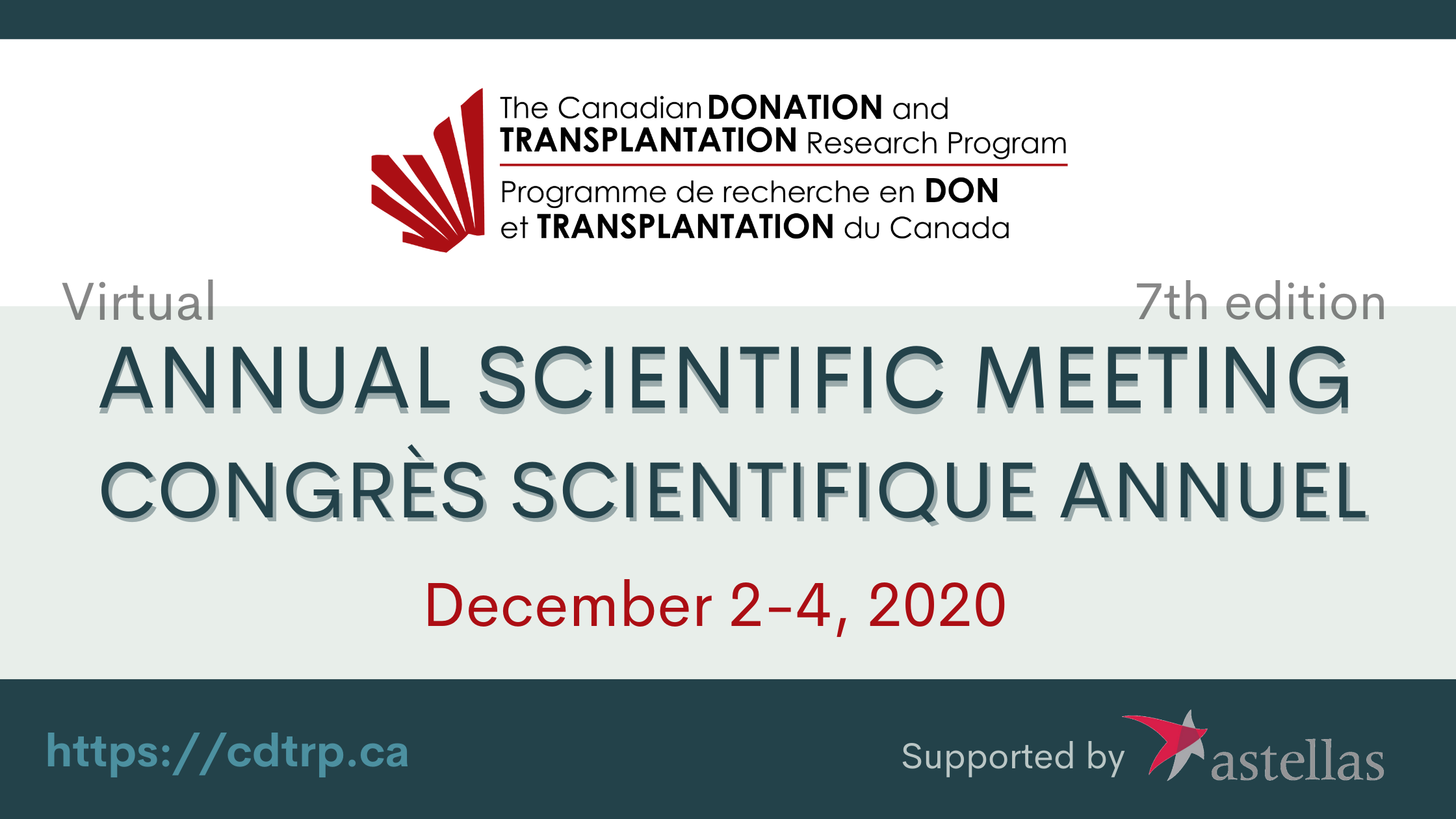 Registration Open! – CDTRP Annual Meeting 2020
On behalf of the planning committee and our two co-chairs, Samantha Anthony and Frédérick D'Aragon, we are pleased to announce the opening of registration for the upcoming CDTRP 7th Annual Scientific Meeting, taking place online, December 2-4, 2020. There is no cost to attend, but registration is required.
Attendance is open to all CDTRP Investigators, Patient/Family/Donor (PFD) Partners, Trainees, and staff of CDTRP investigators.
Trainees: Submit your abstracts now!
We are pleased to offer a virtual poster session for trainees this year and will be selecting the top abstracts for oral presentations. Abstracts are due on November 13.
The preliminary program will be shared soon. We are excited to present scientific updates, spotlight Equity, Diversity and Inclusion (EDI) and COVID-19 initiatives, propose new collaborations, and discuss opportunities for our national research program.
We look forward to seeing you online!