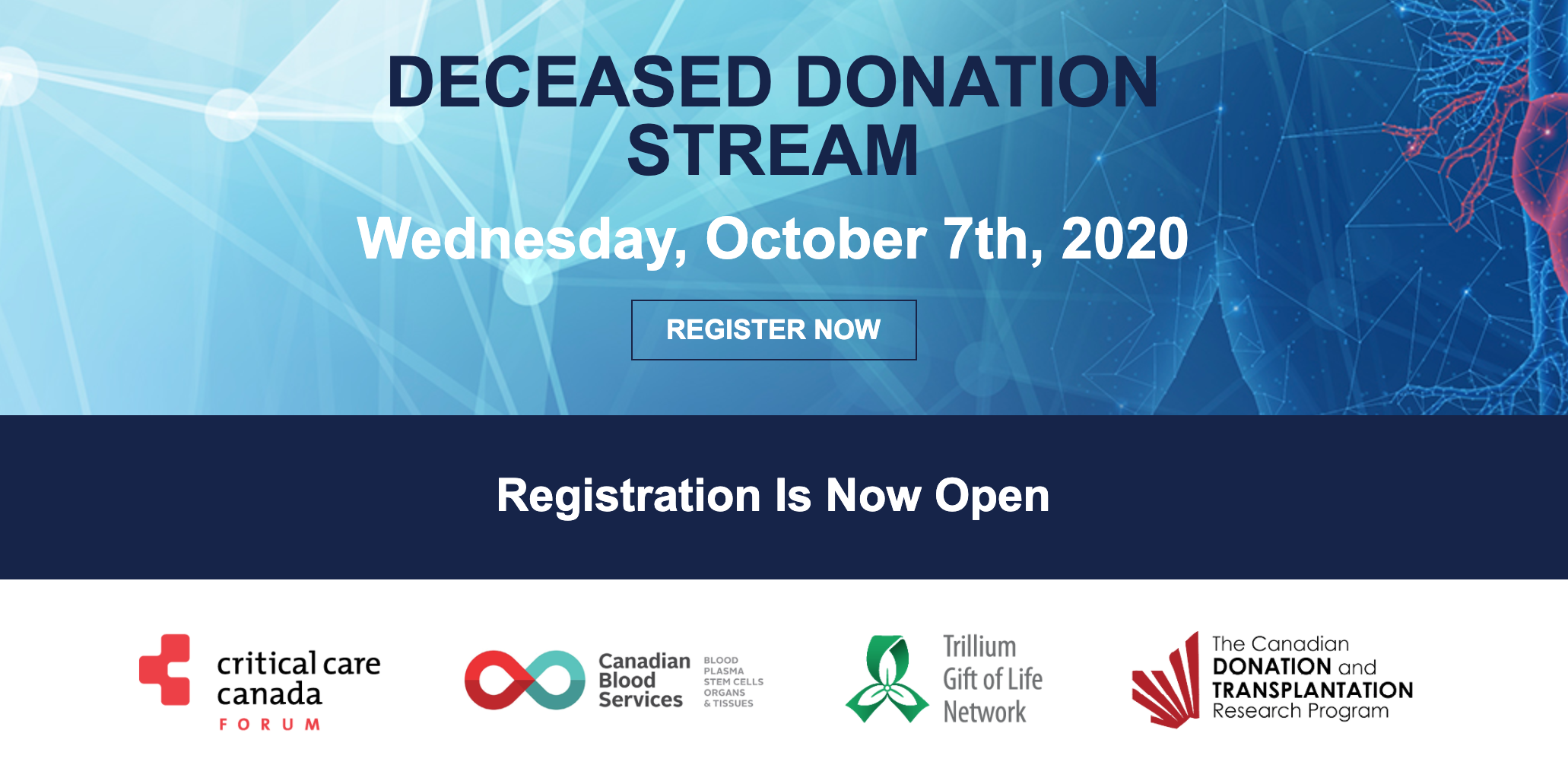 Register Now! – CCCF Deceased Donation Symposium
The Critical Care Canada Forum, Trillium Gift of Life Network, Canadian Blood Services and The Canadian Donation and Transplantation Research Program are partnering to support the Deceased Donation Stream taking place Wednesday, October 7, 2020.
The Deceased Donation Stream promotes scientific research in organ donation and transplantation and its application to critical care practice.