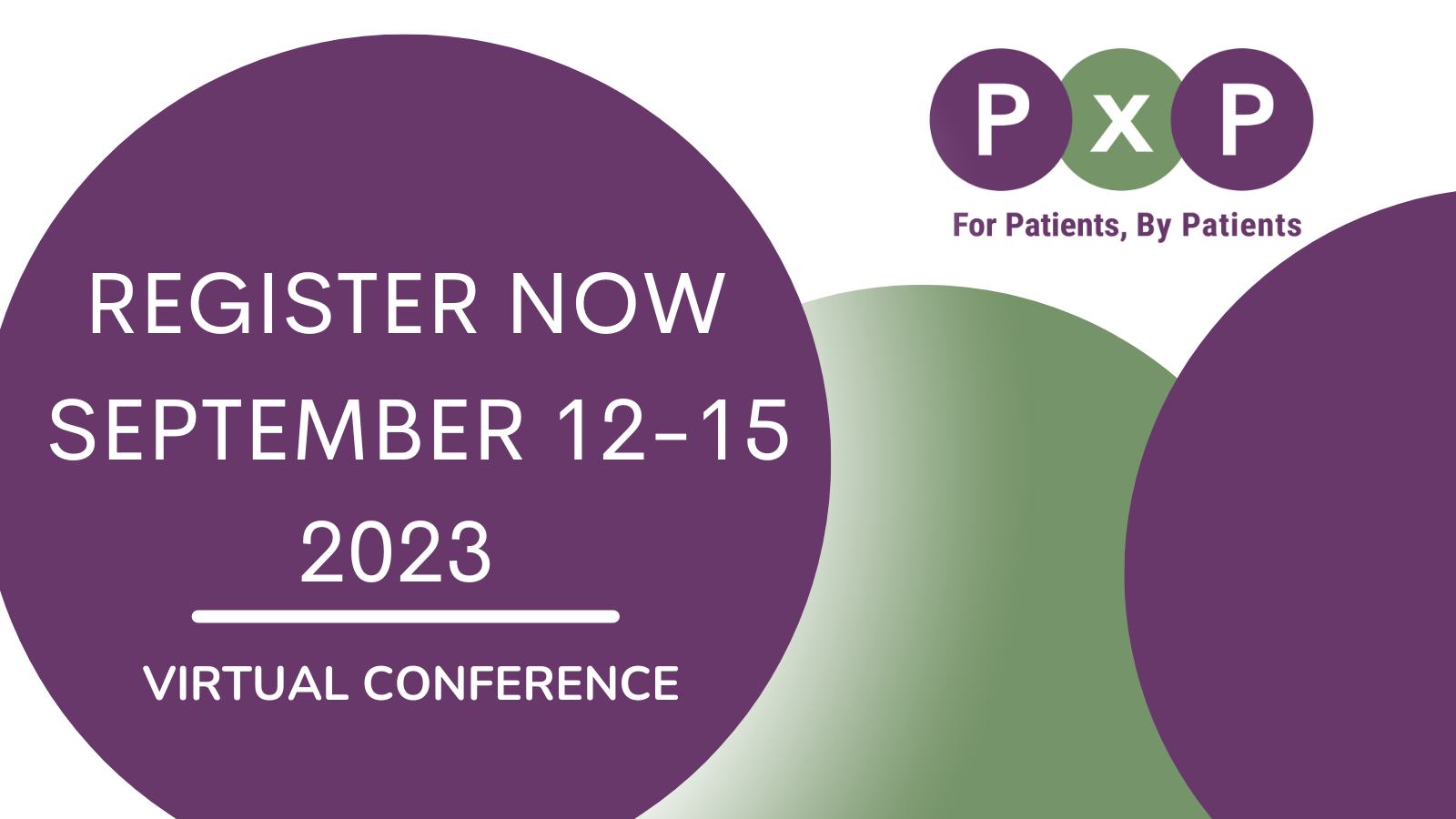 PxP September 2023: For Patients, By Patients 
Partnering to make research stronger
You are invited to join the very first PxP (For Patients, By Patients) conference! This FREE, virtual event aims to bring you all kinds of knowledge, skills and resources on Patient Engagement in health research. The conference has been designed specifically for patients and other people with lived experience, and is entirely led by patients too. Every topic and speaker on the program were chosen by our experienced international committee of patient partners.
Conference dates: September 12-14, 2023
Program overview
Day 1, Boost your skills: the what, why and how of patient engagement in health research.

Day 2, Trailblaze new approaches: advancing health research innovation with patient partners or as a patient partner.

Day 3, Strengthen patient partnerships: raising the benchmarks for best practice.
Event hashtags: #PxPHub #PxP23