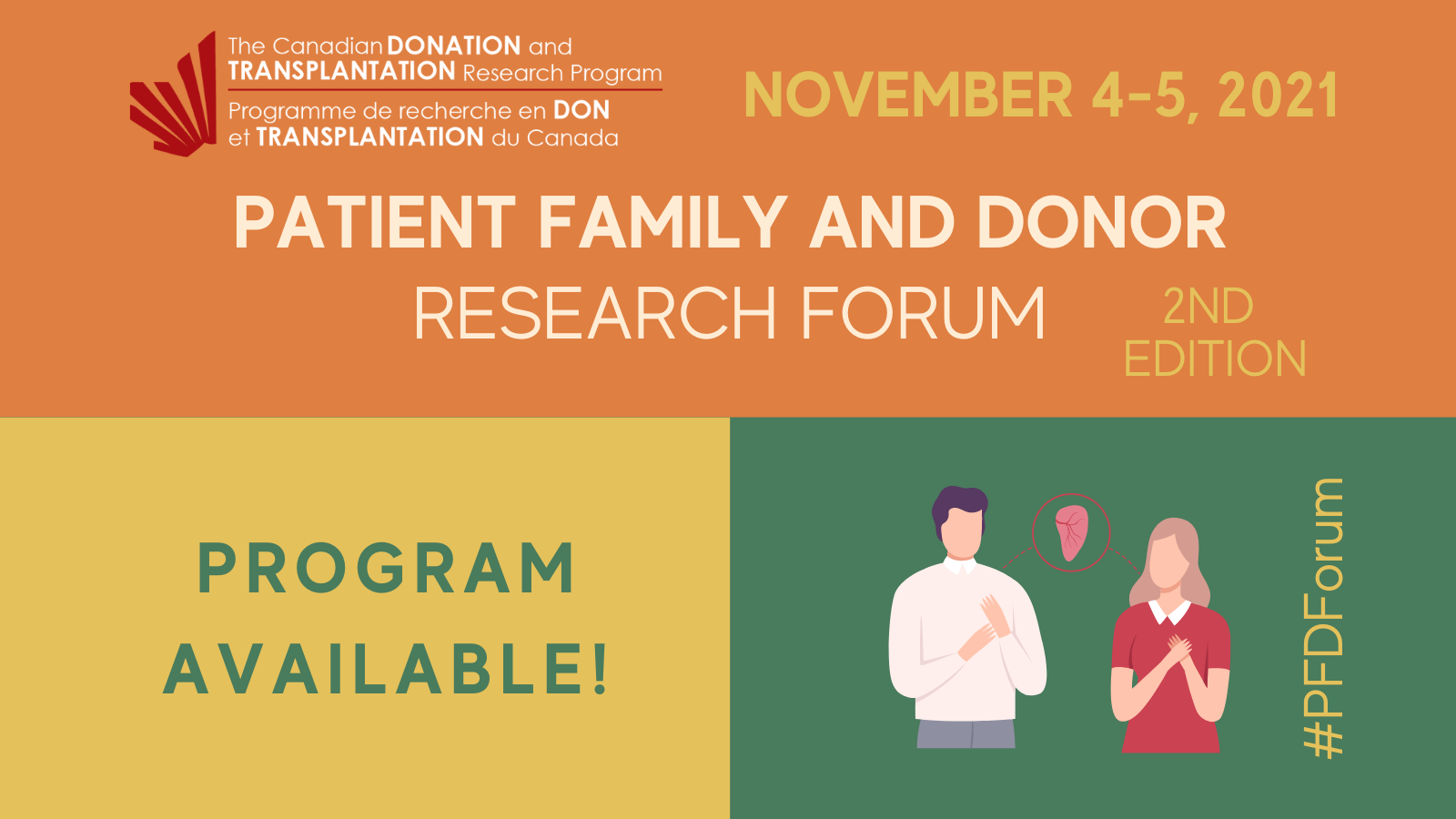 Program now available: CDTRP Patient, Family and Donor Research Forum
The Canadian Donation and Transplantation Research Program (CDTRP) in cooperation with the Health Canada-initiated Organ Donation and Transplantation Collaborative and the Canadian Society for Transplantation, is pleased to announce the program for our Patient, Family, and Donor Research Forum for November 4 and 5, 2021. This virtual forum is an excellent opportunity to inform and advance collaborations between investigators and patients, family, and donors as active contributors to the success of the project.
The objectives of the conference are three-fold:
To showcase the work of senior and junior researchers that has evolved with the addition of a patient, family, donor perspective.
To help senior and junior researchers who are seeking live feedback on their work from patients, families, or donors.
To support patients, families, and donors to develop PFD-led research projects or ideas of how PFDs can be included in ongoing transplant and donation initiatives.
Presentation and panel discussions will cover projects and topics related to family and caregivers, transplant recipients, living donation, and engaging patient, family, and donors in research.