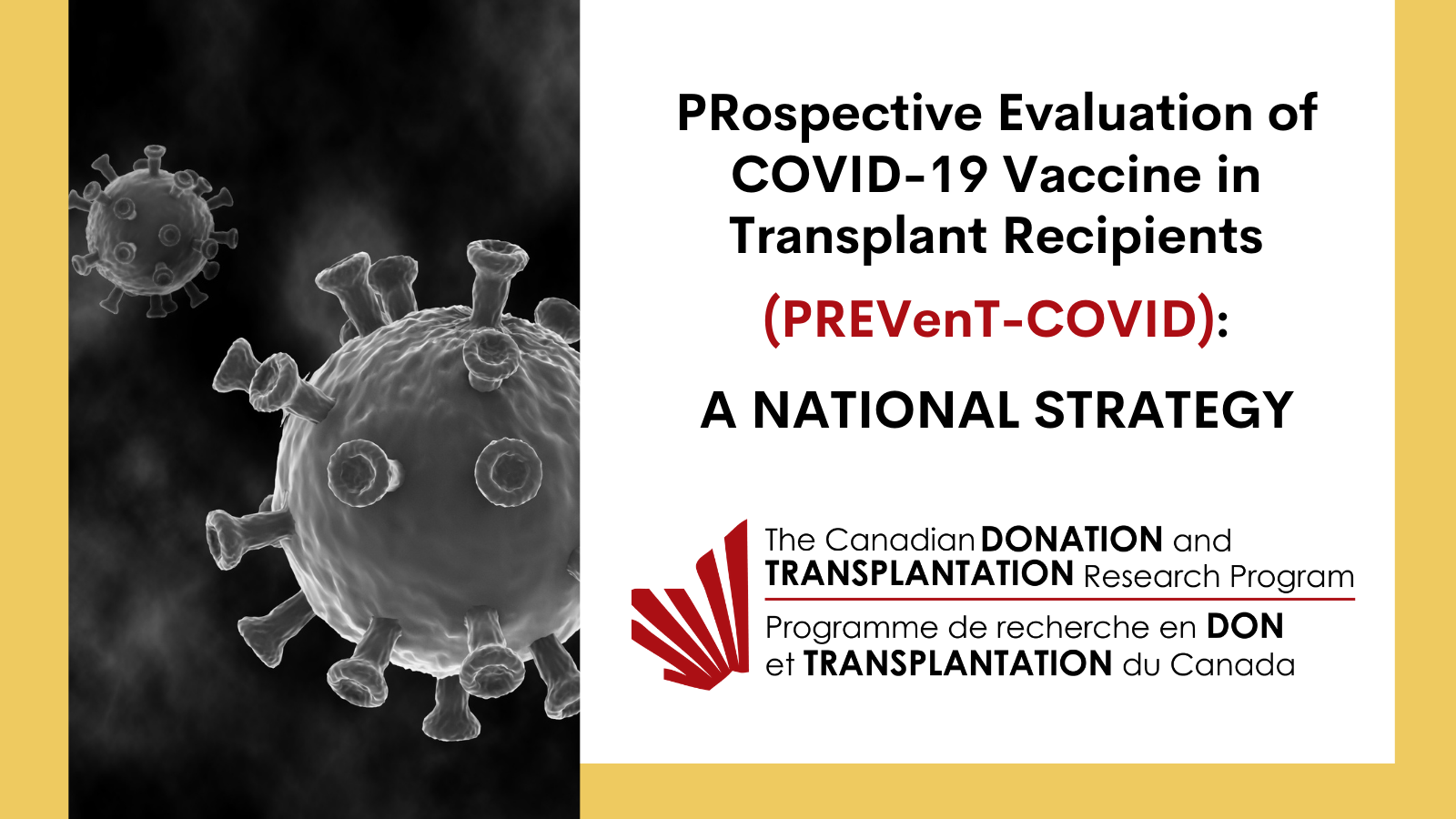 PREVenT-COVID: National Study update
As you may know, the CDTRP is coordinating a national research strategy to better understand COVID-19 vaccination issues in transplant recipients. The strategy aims to determine the immunogenicity and safety of COVID-19 vaccine in transplant recipients (solid organ and allogeneic hematopoietic stem cell) using a national multi-center approach and leveraging established networks.  This project is funded by the COVID-19 Immunity Task Force.
We are pleased to provide an update on the progress of the enrolment phase. As of June 3:
100% of healthy controls are enrolled
40% of target transplant recipients are enrolled
40% of sites have obtained research ethics board approval
This work includes an integrated KT strategy, connecting with public health policymakers, transplant centers, and patients and families. In case you missed it, the report from our workshop with patients and families on their communication needs is available below.
We look forward to continuing to share regular updates with the community throughout the project.