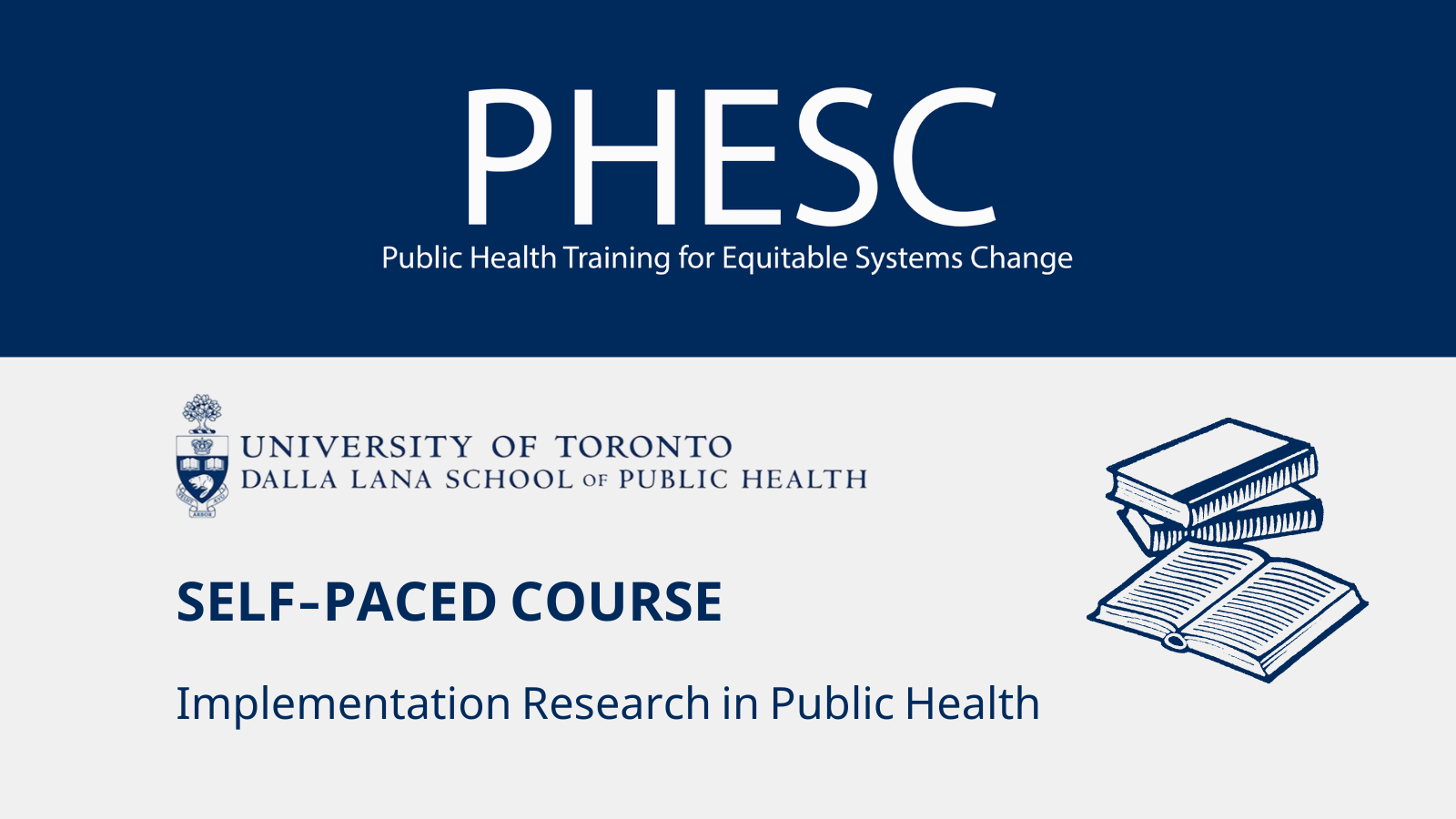 Self-paced course: Implementation Research in Public Health
This 2-hour self-paced course will provide an introduction to implementation research with application to public health interventions. It addresses topics and questions such as: What is implementation research? What questions should be asked when conducting implementation research? How to integrate equity considerations, research methods, and theories into implementation research designs?
By the end of this course, participants will be able to better:
Understand the concepts underlying implementation research.
Choose the appropriate strategies when designing and conducting implementation research.
Evaluate the processes and outcomes of new or adapted interventions.
A certificate of completion will be granted upon completion of the course.
About Public Health Training for Equitable Systems Change (PHESC)
In the spring of 2018, the University of Toronto received a $1-million Ministry of Health and Long-Term Care Health and Well-Being Grant to support a comprehensive training program to improve the knowledge, skills and performance of Ontario's public health workforce.
Public Health Training for Equitable Systems Change (PHESC) is comprised of eight organizations who aim to improve professional skills in health equity, population health assessment and effective public health practice. Training is structured around these three foundational standards and is delivered through a combination of online and in-person workshops, seminars, and short courses. Health equity is an overarching priority of this program, including a focus on Indigenous cultural safety.