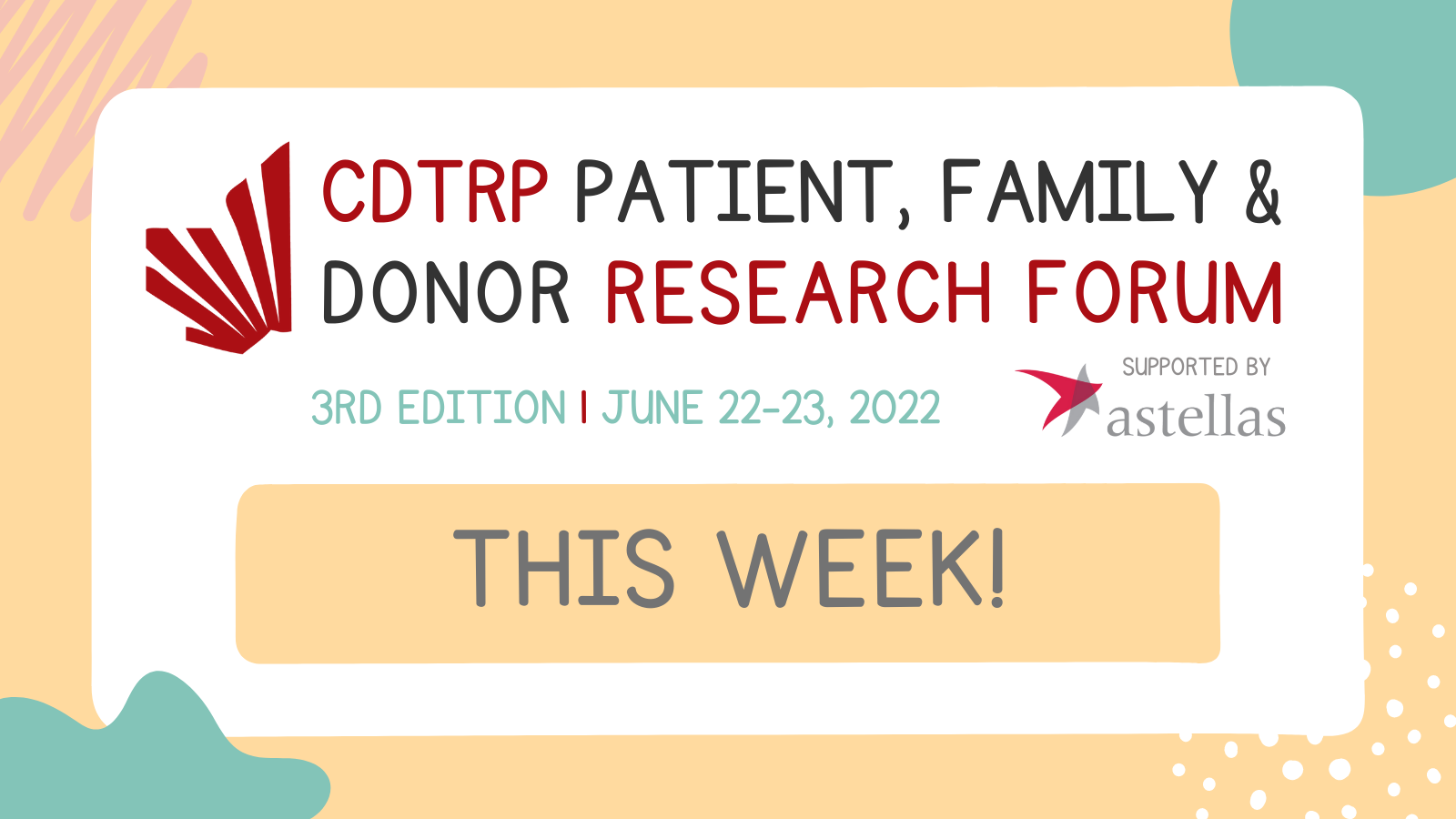 THIS WEEK! CDTRP 2022 Patient, Family and Donor Research Forum
The Canadian Donation and Transplantation Research Program (CDTRP) in cooperation with the Health Canada-initiated Organ Donation and Transplantation Collaborative and the Canadian Society for Transplantation, is pleased to welcome you THIS WEEK for our Patient, Family, and Donor Research Forum devoted to donation and transplantation research and patient engagement this Wednesday and Thursday, June 22-23, 2022.
This virtual forum is an excellent opportunity to inform and advance collaborations between investigators and patients, family, and donors as active contributors to the success of the project.
Each day will have a two blocks of designated content: 
Wednesday, June 22 AM: Equity, Diversity & Inclusion in Patient Engagement
Wednesday, June 22 PM: Patients, Families & Donors in Knowledge Translation
Thursday, June 23 AM: Patient Engagement in Research
Thursday, June 23 PM: The Evolution of Research with Patient, Family & Donor Partners
All blocks will contain cutting edge research, panels and discussions from both investigators and patient, family and donor perspectives.
This year's rich program has been developed by a diverse Planning Committee that includes: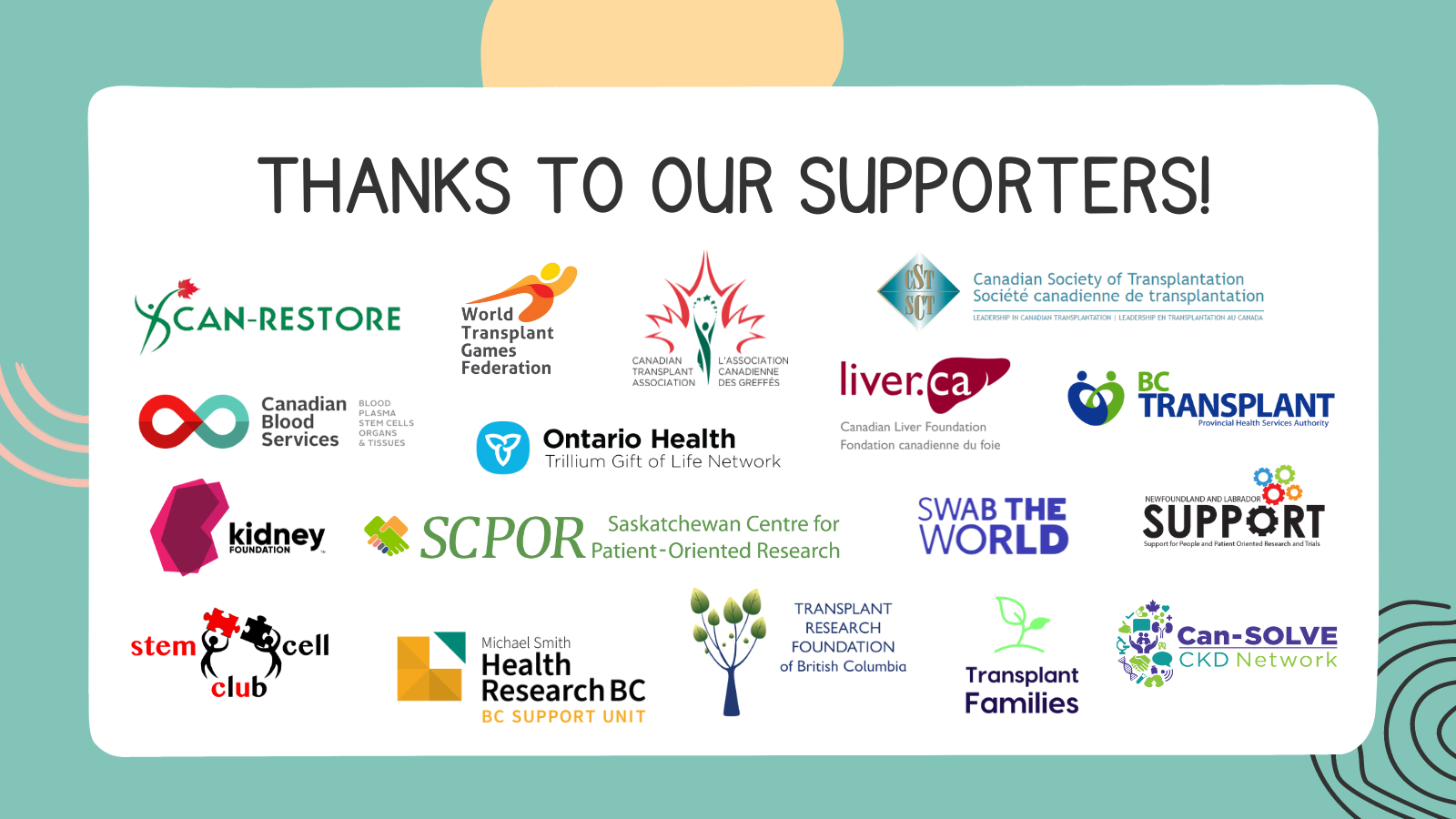 We wish to thank the following institutions, foundations and associations for their support in promoting the 2022 CDTRP Patient, Family and Donor Research Forum (in alphabetical order):