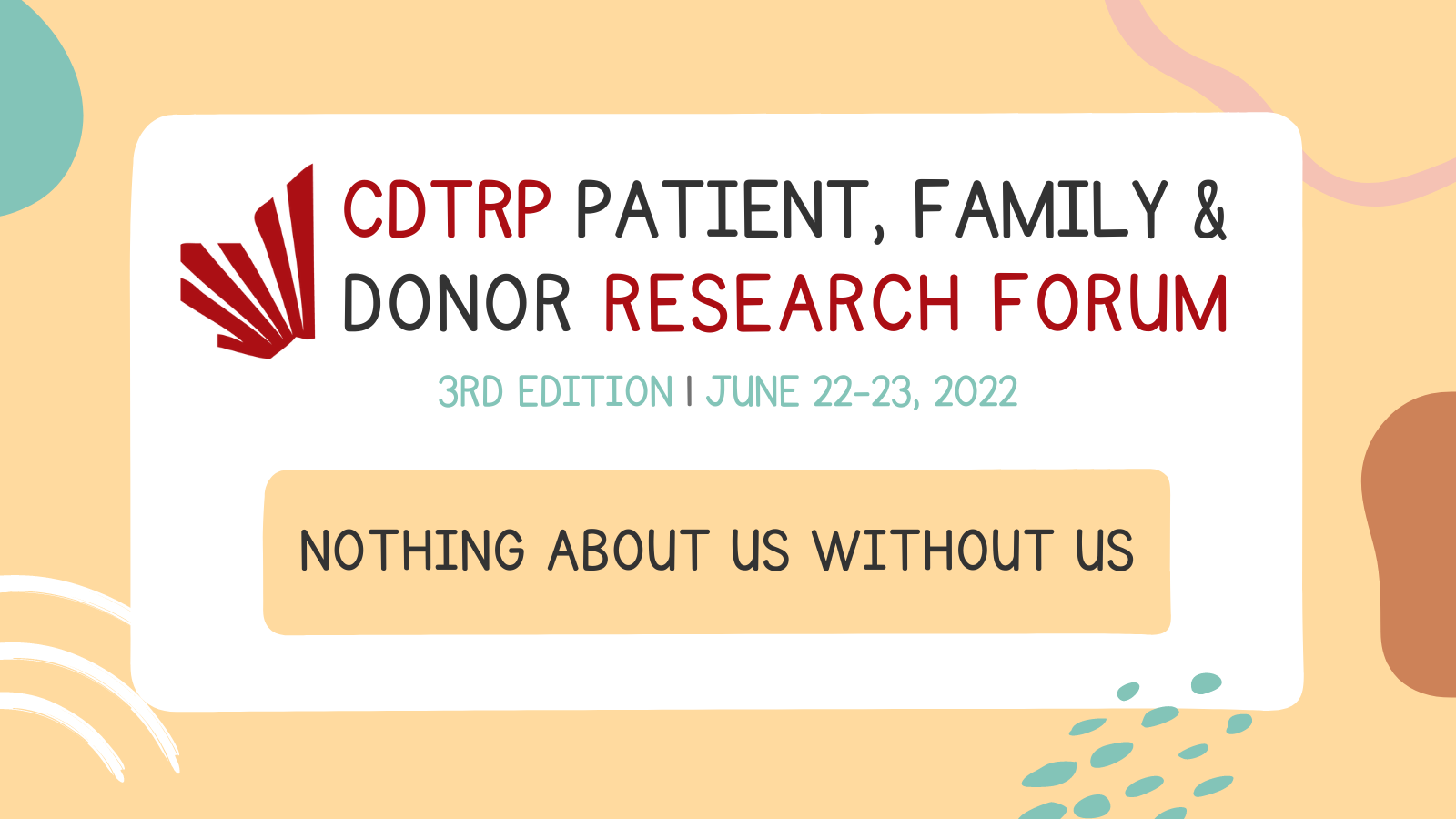 CDTRP 2022 Patient, Family, and Donor Research Forum: "Nothing About Us Without Us"
CDTRP's June 22 and 23 Patient, Family, and Donor Research Forum brings together the CDTRP community to learn about strategies and key principles in patient engagement and patient-oriented research.
Through a mix of presentations and open discussions, participants will learn about the importance of equity, diversity, and inclusion in donation and transplantation research, how PFD partners can play critical roles in knowledge mobilization and policy change, and the fundamentals of a robust patient engagement plan. The sessions are divided into 4 main themes:
Equity, Diversity & Inclusion in Patient Engagement
Patients, Families & Donors in Knowledge Translation
Patient Engagement in Research
The Evolution of Research with Patient, Family & Donor Partners
Stay tuned for our entire program and speakers! Register for FREE below.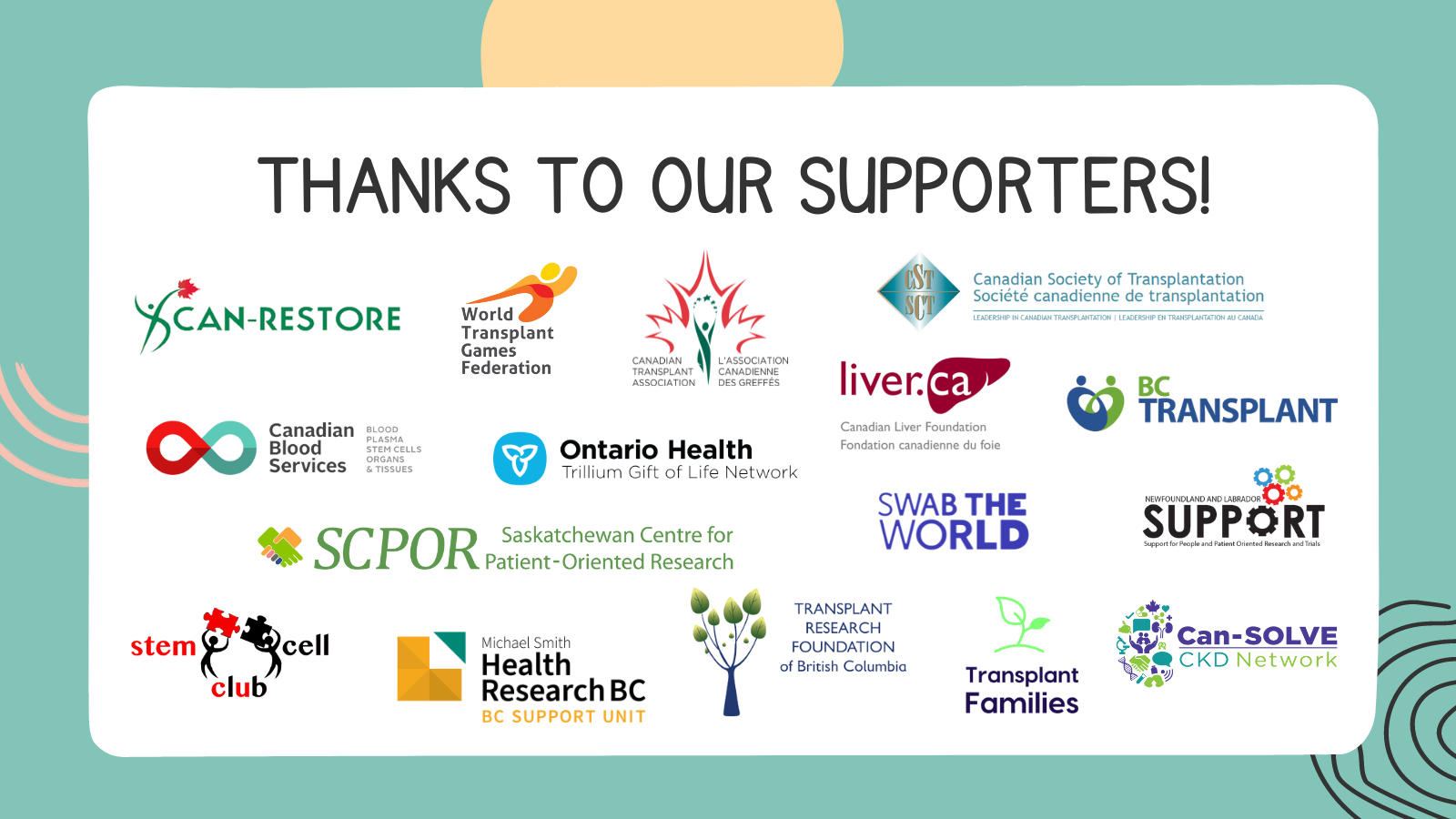 We wish to thank the following institutions, foundations and associations for their support in promoting the 2022 CDTRP Patient, Family and Donor Research Forum (in alphabetical order):