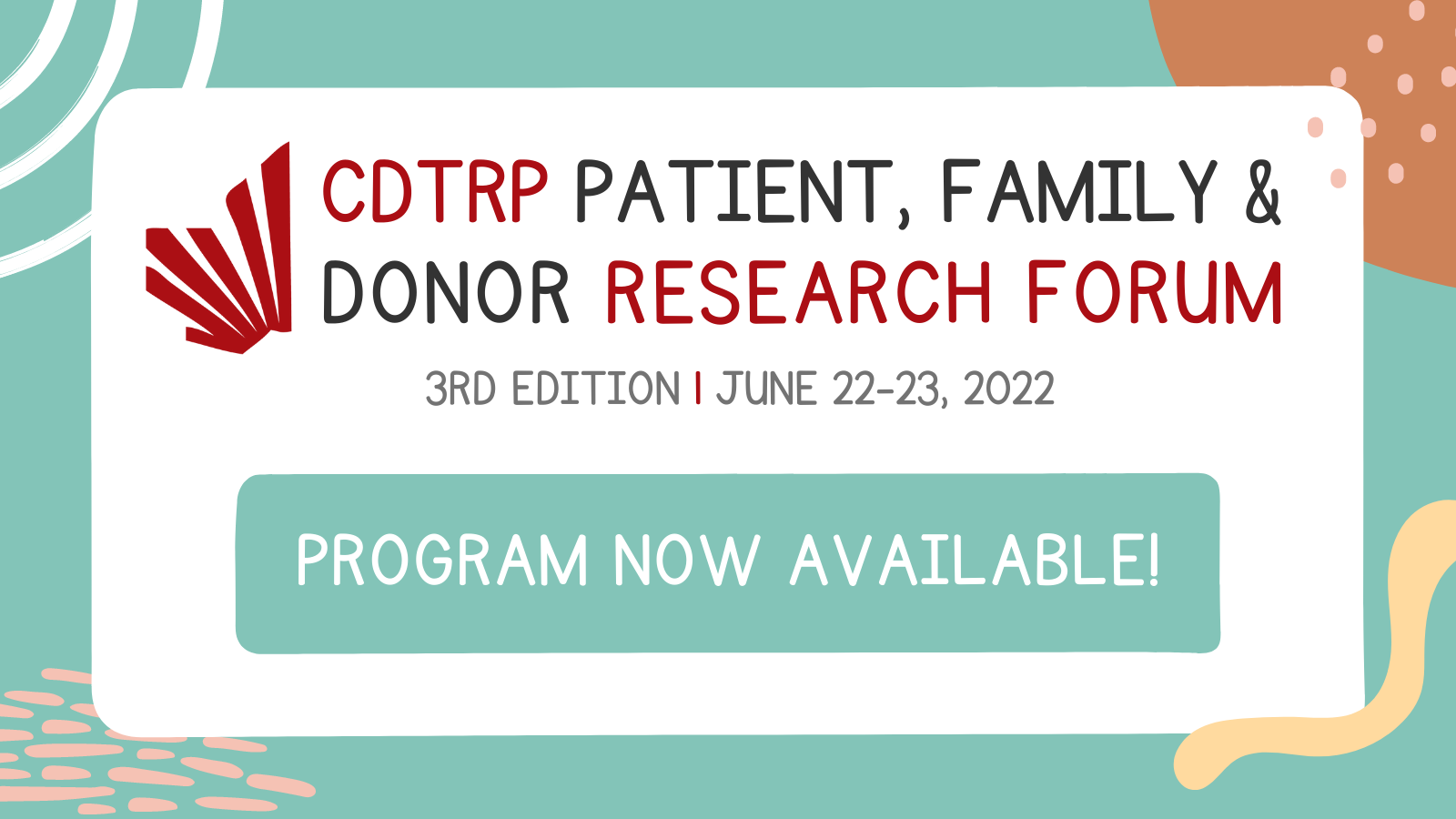 Program now available: CDTRP 2022 Patient, Family and Donor Research Forum
The Canadian Donation and Transplantation Research Program (CDTRP) in cooperation with the Health Canada-initiated Organ Donation and Transplantation Collaborative and the Canadian Society for Transplantation, is pleased to announce the program for our Patient, Family, and Donor Research Forum on June 22-23, 2022. This virtual forum is an excellent opportunity to inform and advance collaborations between investigators and patients, family, and donors as active contributors to the success of the project.
The objectives of the Forum are three-fold:
To advance collaboration between investigators and patient, family, donor (PFD) partners in donation and transplantation research;
To educate investigators and PFD partners on emerging best practices regarding the inclusion of PFDs in research and knowledge translation activities;
To promote researchers to present their work that has evolved with a PFD perspective.
Presentations and panel discussions will include topics such as: the importance of equity, diversity, and inclusion in donation and transplantation research, how PFD partners can play critical roles in knowledge mobilization and policy change, and the fundamentals of a robust patient engagement plan. The two-day virtual Forum is divided into 4 main themes:
Equity, Diversity & Inclusion in Patient Engagement
Patients, Families & Donors in Knowledge Translation
Patient Engagement in Research
The Evolution of Research with Patient, Family & Donor Partners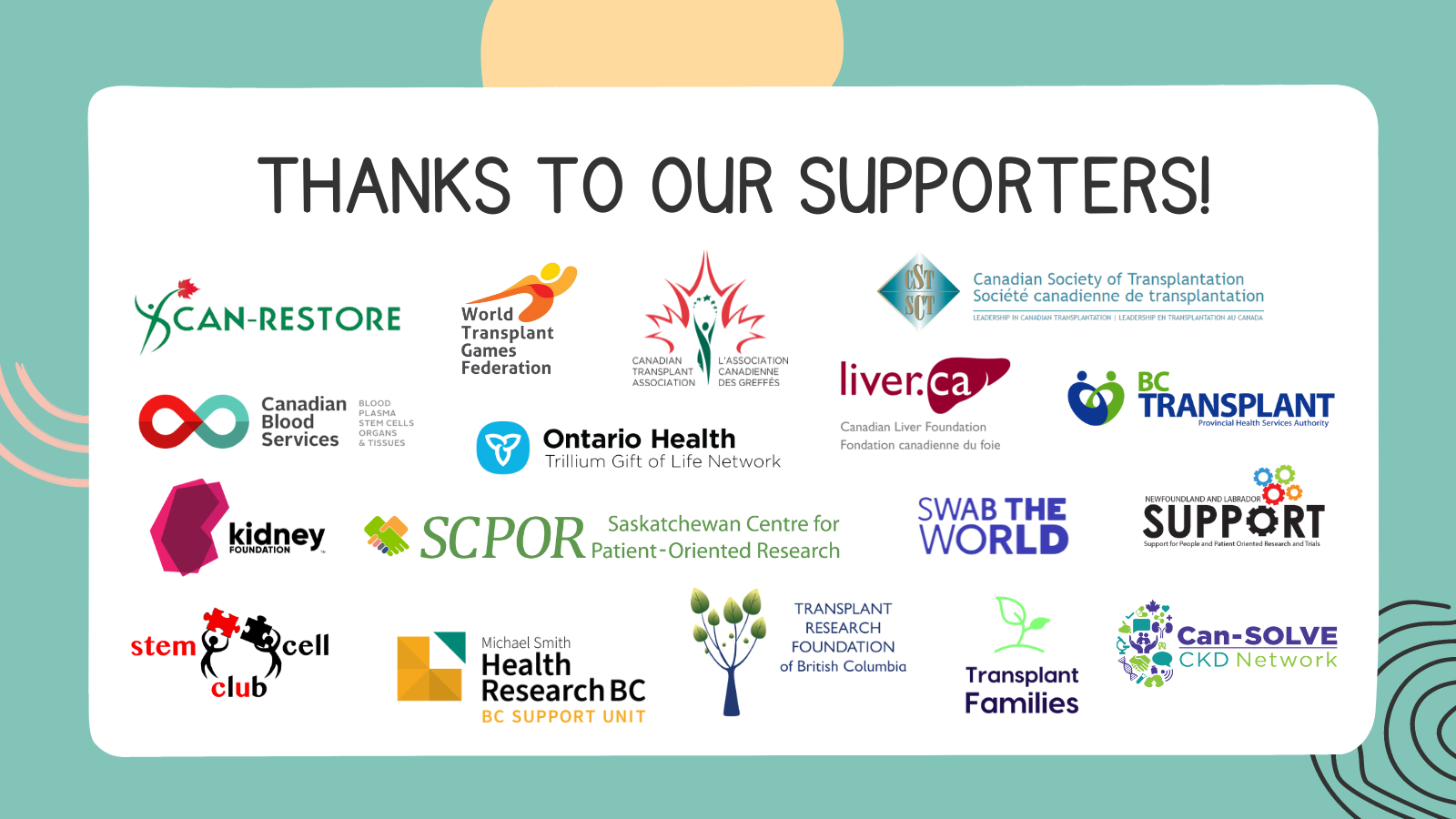 We wish to thank the following institutions, foundations and associations for their support in promoting the 2022 CDTRP Patient, Family and Donor Research Forum (in alphabetical order):