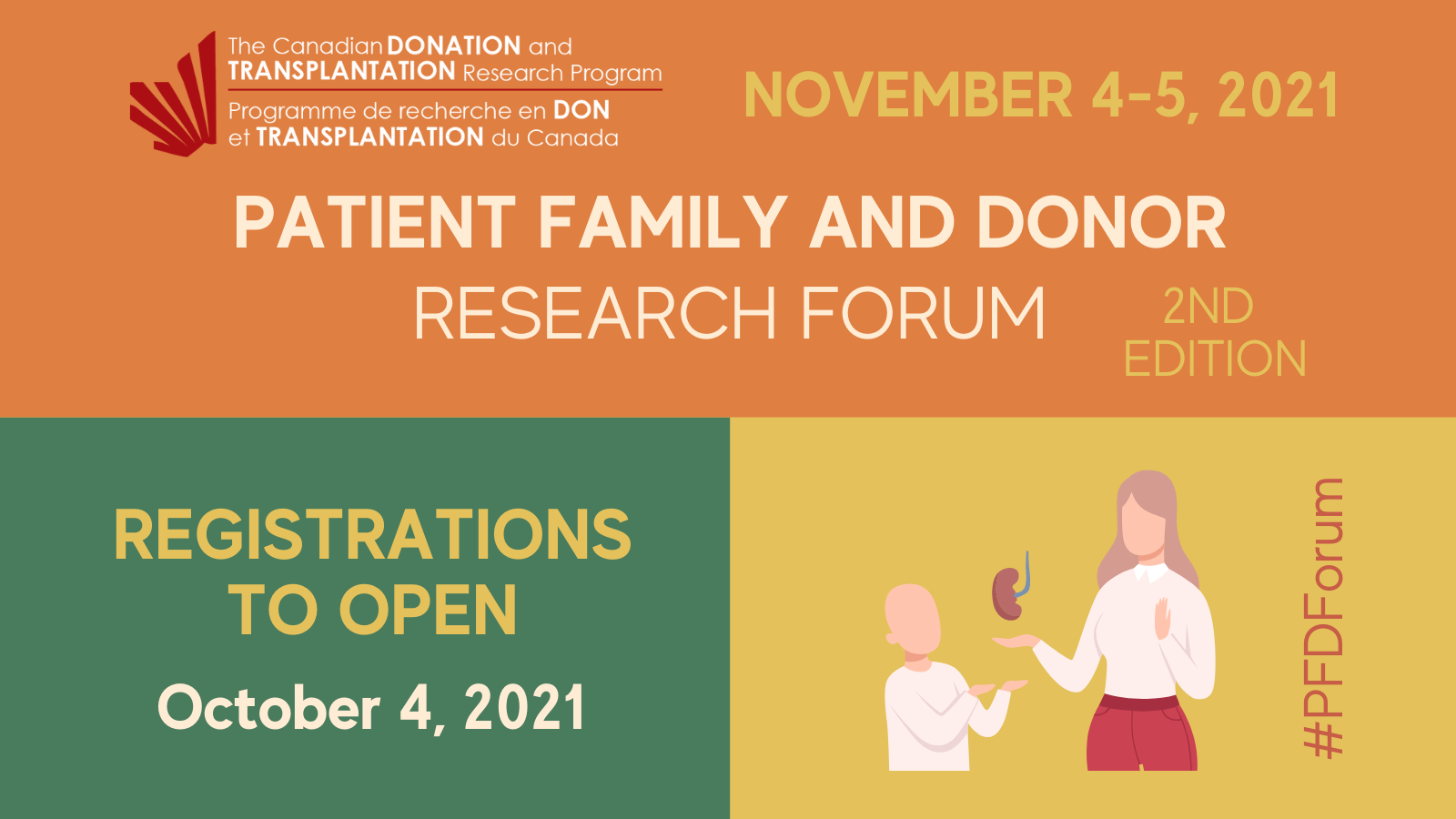 Patient, Family and Donor Research Forum Registration Opens October 4
Mark your calendars! On October 4, registration opens for our free Patient, Family, and Donor Research Forum.
This virtual forum is an opportunity to learn how patients, families, and donors are collaborating on organ donation and transplantation research. Presentation and panel discussions will cover projects and topics related to family and caregivers, transplant recipients, living donation, and engaging patients, family, and donors in research.
Over the two day Forum, you will learn about the latest research, hear from our PFD partners about their experiences working with researchers, and learn more about patient engagement.
The Forum will take place virtually on November 4-5, 2021.