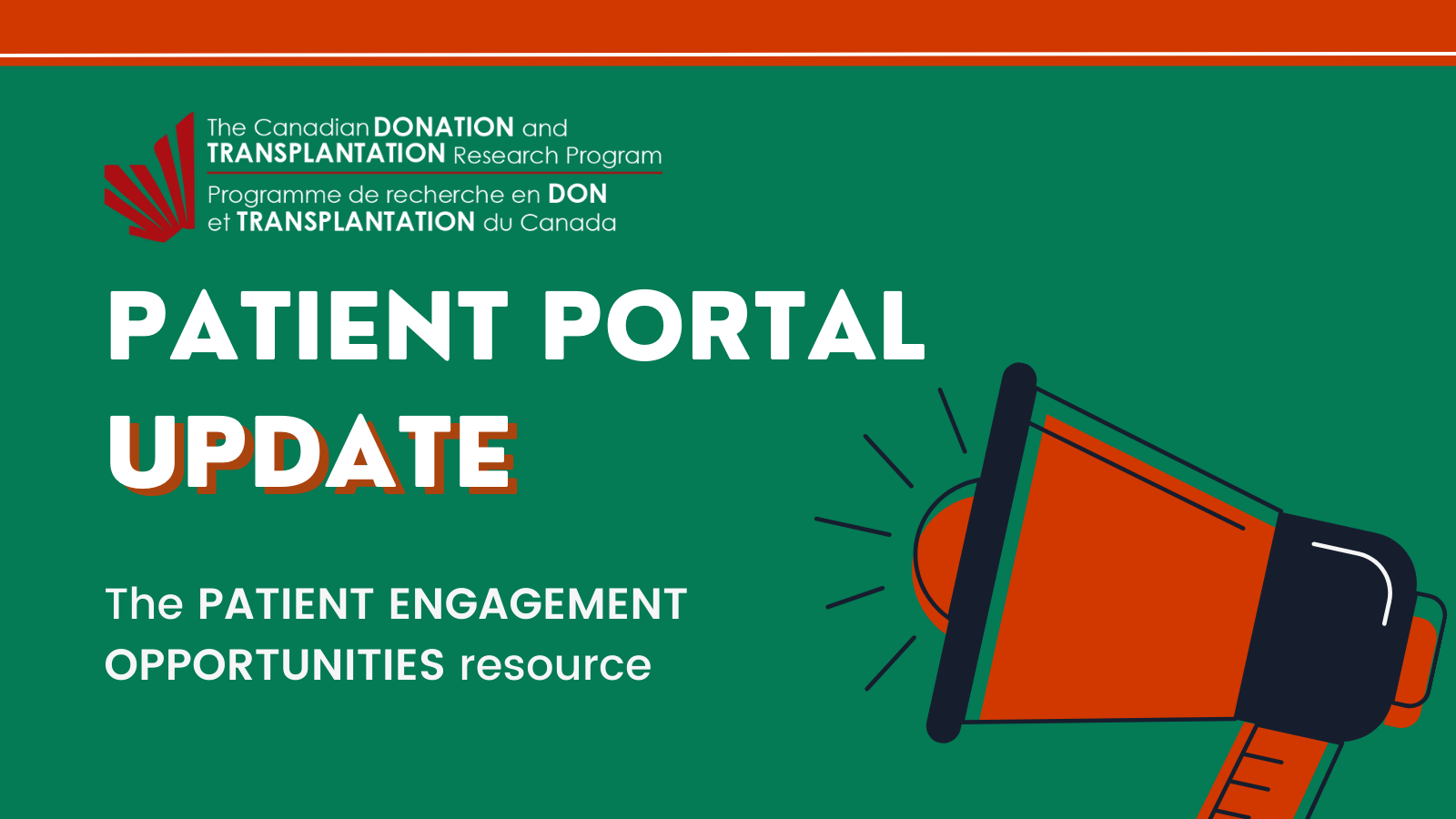 CDTRP is pleased to announce our latest update on our Patient Portal – The Patient Engagement Opportunities Page
The CDTRP's Patient Portal is a great resource for transplant patients and their caregivers, offering more than 200 resources from across Canada that are searchable by name, region, organ or tag. This is a trusted source of information for our transplant community, designed to reflect the needs and interests of patients, families, donors, and allied health professionals.
The CDTRP has now added the Patient Engagement Opportunities resource to the Patient Portal, making it easier for our transplant community to access the resources they need.
Patients, Family, and Donors
This is your opportunity to connect with researchers and join donation and transplantation research projects! The Patient Engagement Opportunities page will host different opportunities to get involved in research and CDTRP activities, so keep an eye out for the latest project!
Researchers
We've made it easy for you to disseminate your patient engagement opportunity! Click the "Add your opportunity here" button, fill out all fields, and submit! Our Patient, Family, and Donor Partnerships Manager will review your request to ensure completion. Once approved (within one business day), your opportunity will be live!
Partners
Our engagement opportunities are not limited to CDTRP activities. We encourage you to submit opportunities within your own networks!
If you have any questions, do not hesitate to contact our CDTRP Patient, Family and Donor Partnership Platform Manager, Manuel Escoto, at mescoto@cdtrp.ca.