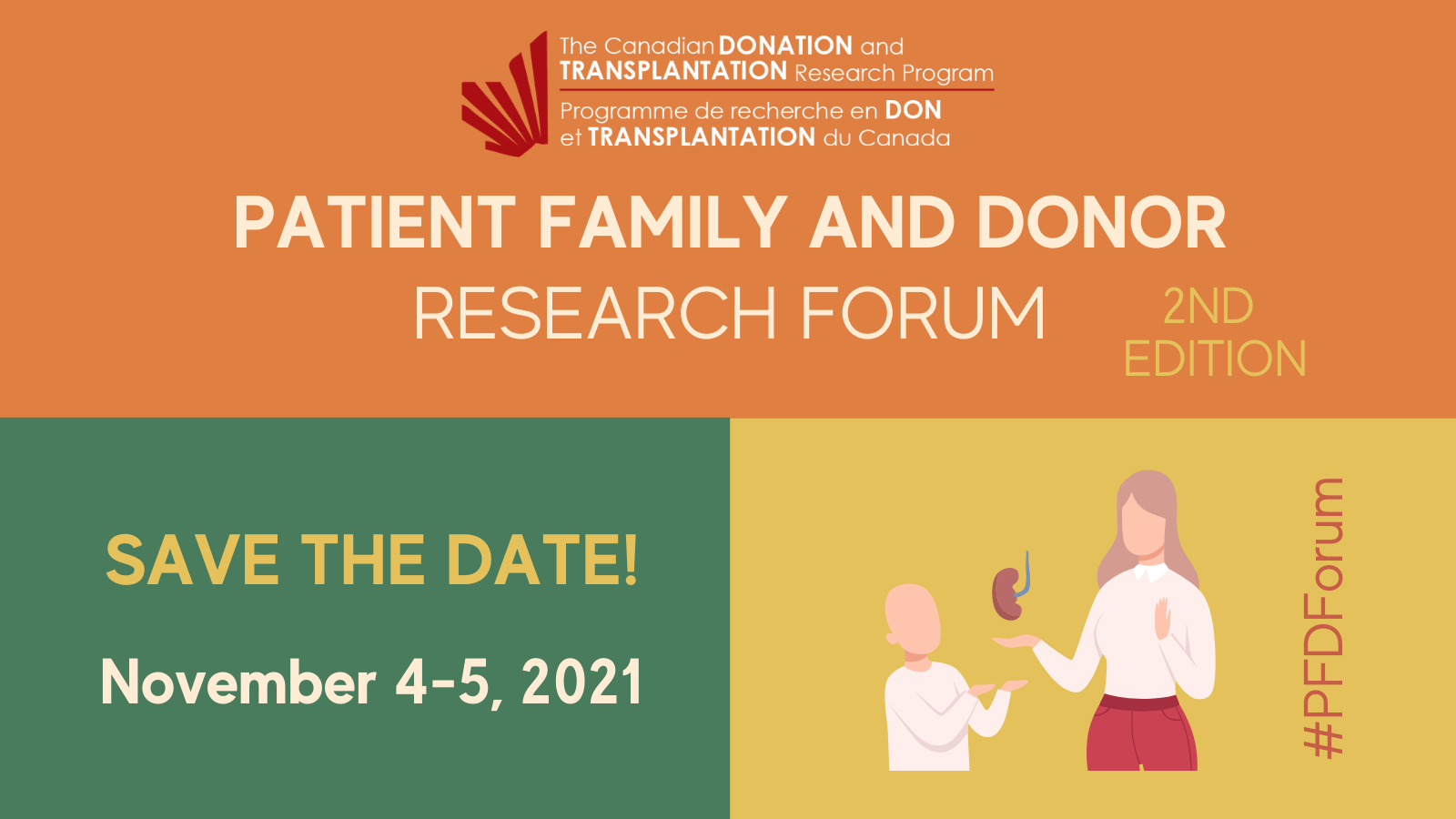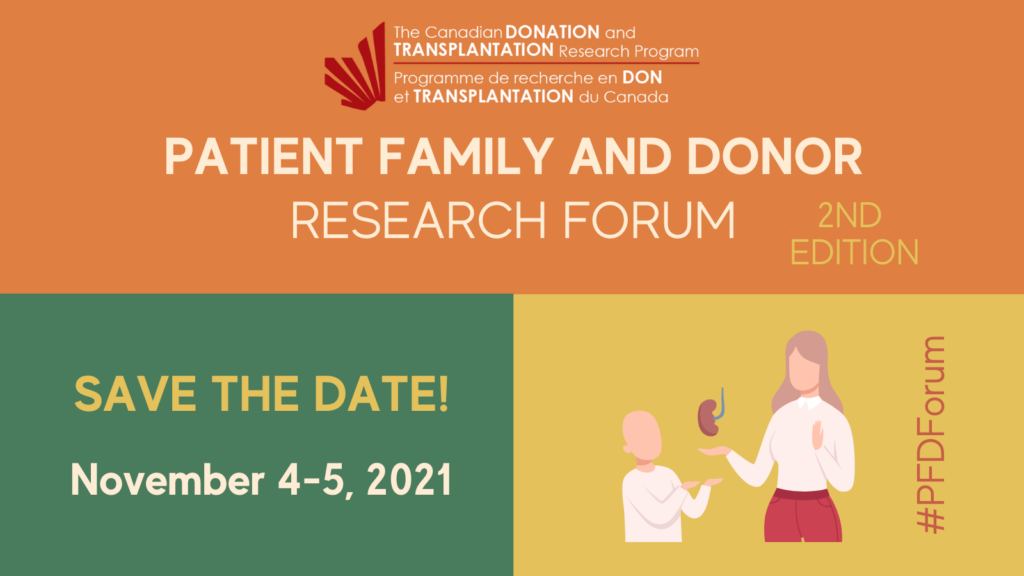 Patient, Family and Donor Research Forum November 4-5, 2021 – Meet our Co-Chairs
Mark your calendars: the CDTRP 2nd Annual Patient, Family, and Donor Research Forum will be held on November 4 – 5, 2021. Due to continuing uncertainty about public health guidelines and practical planning requirements, we will once again be holding the PFD Research Forum virtually.
We are very pleased to announce that this year's meeting chairs are Linda Powell (caregiver to a waitlisted patient) and Larry Worfolk (lung transplant recipient)! Our Planning Committee also includes Sarah Middleton (non-directed living donor), Joanna Mitchell (caregiver to a pediatric heart transplant recipient), Sarah Douglas (ODTC – Health Canada) and Dr. Rahul Mainra (Canadian Society of Transplantation).