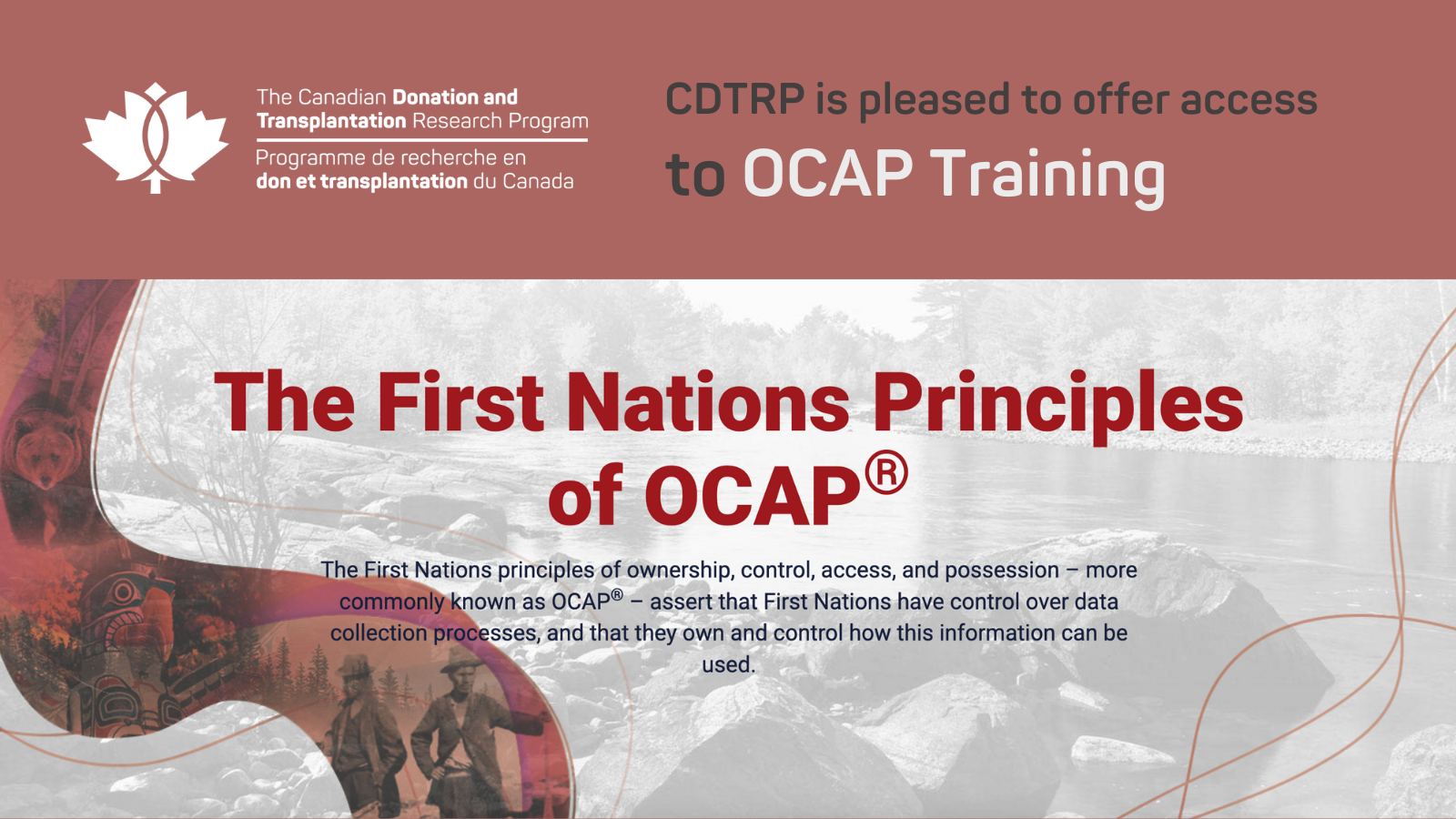 CDTRP is pleased to offer access to OCAP Training
CDTRP is committed to building capacity in equity, diversity, inclusion, and Indigenous cultural safety among our research community. As we continue our commitment to advancing Indigenous Reconciliation within donation and transplantation research, we are pleased to offer 10 paid seats for our Trainees and patient, family and donor partners to enroll in The First Nations Principles of OCAP (ownership, control, access, and possession) training.
The First Nations principles of OCAP establish how First Nations' data and information will be collected, protected, used, or shared and is a tool to support strong information governance on the path to First Nations data sovereignty. Learn more here.
If you are interested in enrolling, email Erika at ekcroft@cdtrp.ca b

y Tuesday, October 17.
Upon completion, participants will be asked to reflect on their learnings and provide a short testimonial to CDTRP staff.
September 30: National Day for Truth and Reconciliation & Orange Shirt Day
On September 30 and everyday, we stand in solidarity with our Indigenous communities, acknowledging the National Day for Truth and Reconciliation. CDTRP recognizes the importance of remembrance, healing, and reconciliation. Let's work together to build a future where every voice is heard and respected 🧡 #NDTR