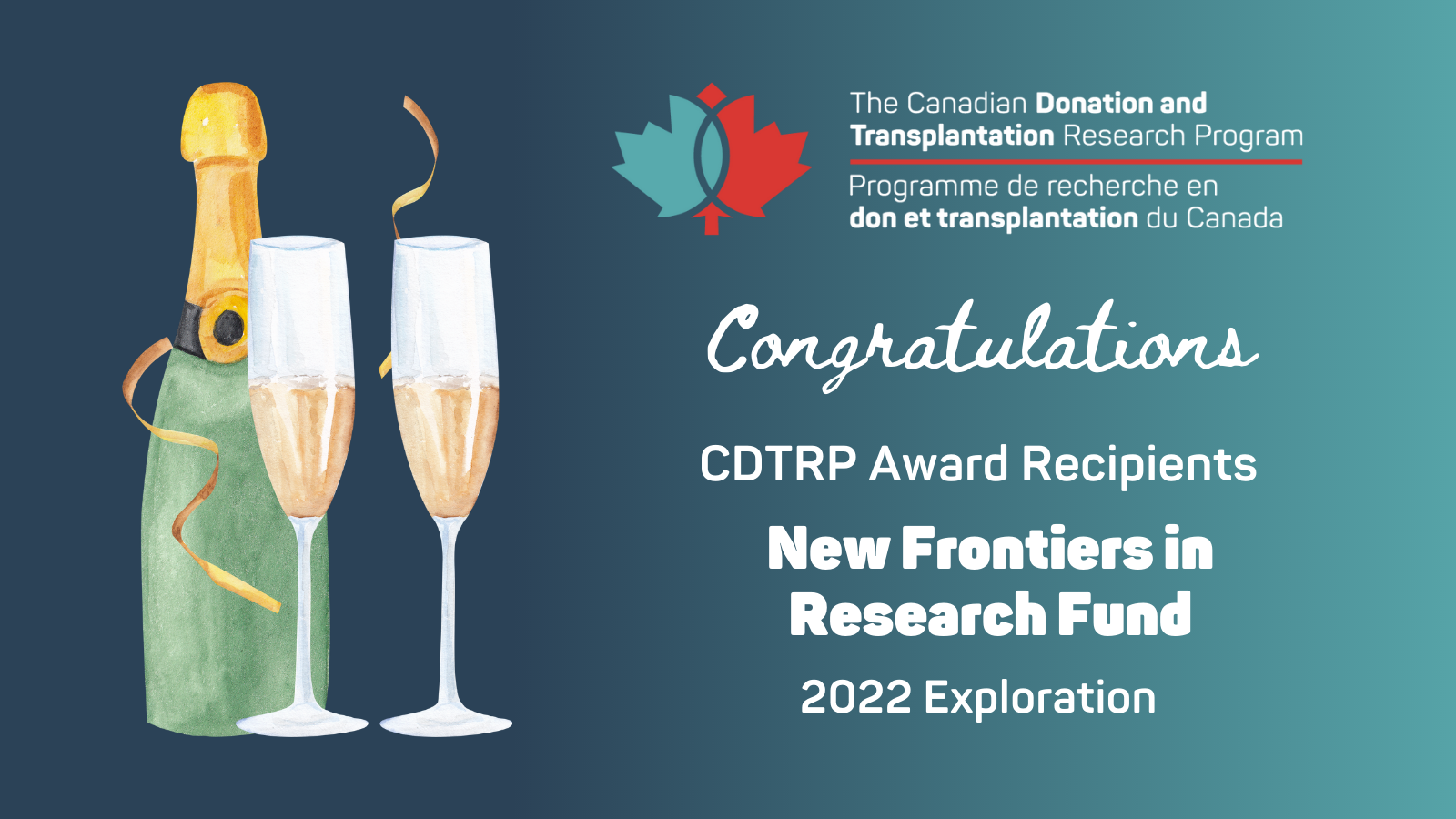 CDTRP Congratulates Members on Prestigious New Frontiers in Research Fund Award
The CDTRP is proud to congratulate its members for being recognized as Award Recipients of the highly competitive New Frontiers in Research Fund (2022 Exploration). This prestigious award, with a grant of $250,000, is a significant achievement and recognition of their outstanding research contributions.
Our heartiest congratulations go out to the following CDTRP members who received this award: Dr. Mamatha Bhat from the University Health Network, Dr. Carlos Cervera from the University of Alberta, Dr. Marie-Chantal Fortin from the Centre hospitalier de l'université de Montréal, Dr. Siba Haykal from the University Health Network, and Dr. Tony Kiang from the University of Alberta.
Their work has been instrumental in advancing transplant research, which has greatly benefited many individuals and families across Canada. Their innovative research programs will help reshape the future of transplantation, making it safer and more efficient for patients in need.
CDTRP is proud to support these individuals as they continue to make outstanding contributions to scientific research. We are confident that their dedication and hard work will result in significant advancements, not just in transplantation but across the field of health sciences.