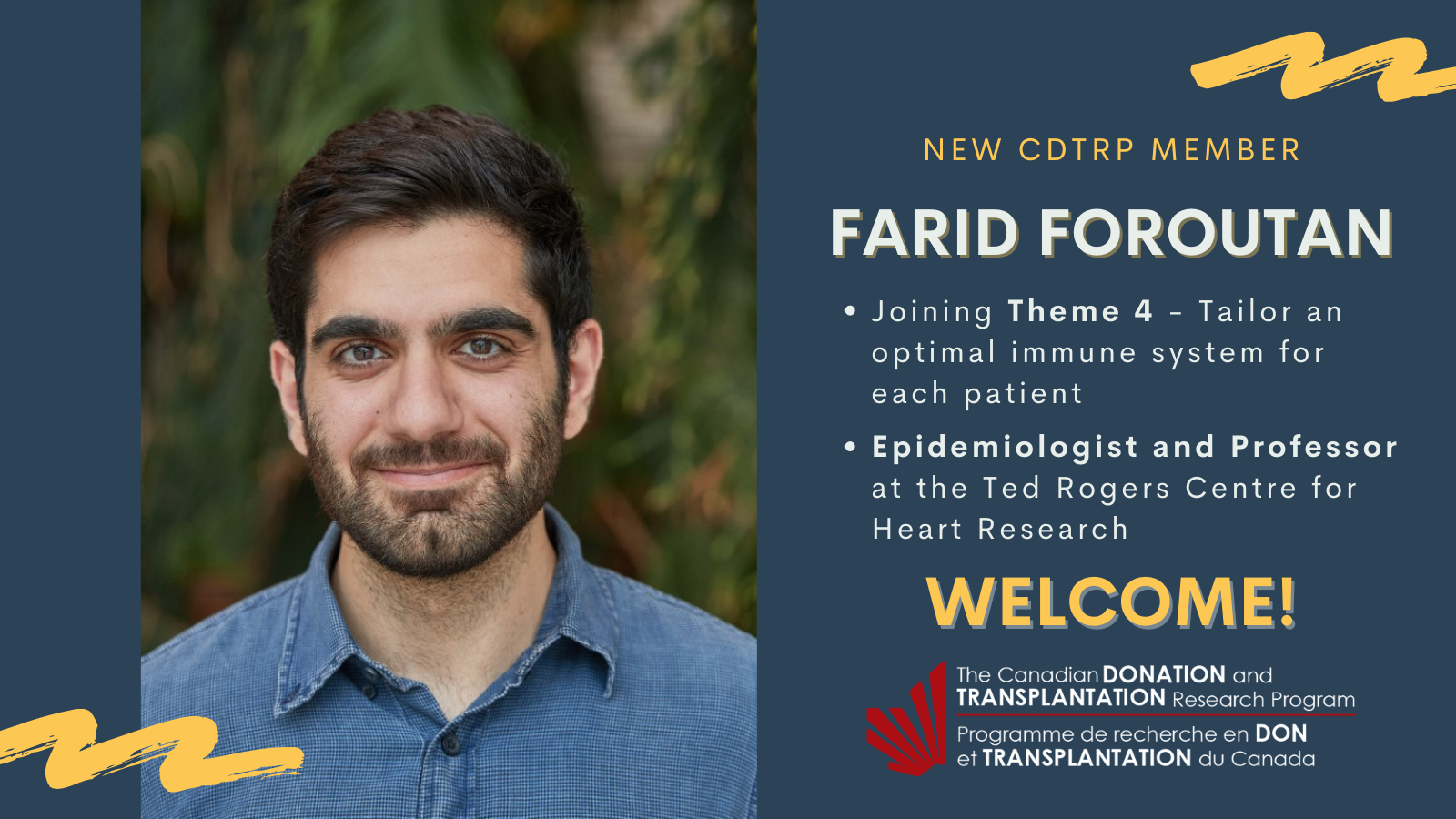 New Member Profile: Farid Foroutan, Epidemiologist and Professor at the Ted Rogers Centre for Heart Research
The CDTRP is delighted to welcome many new members and share information on their research expertise and interests through our New Member Profile series. Please join us this week in welcoming Farid Foroutan from the Ted Rogers Centre for Heart Research to Theme 4 (Tailor an Optimal Immune System for Each Patient) of the CDTRP! 
What are your fields of expertise and interests in research?
 I'm interested in clinical epidemiology and biostatistics. Specifically, my expertise are in guideline development and systematic reviews.
What new areas of interest would you like to develop or with which different disciplines or specialist(s) would you like to collaborate within the CDTRP?
I'm interested in improving the guidelines used in transplantation.
Tell us a fun fact about yourself!
Fun fact about me is that I'm a proud member of team TestYourLimits which is led by Heather Ross – we travel to extreme environments with transplant recipients to raise awareness on organ failure and transplantation