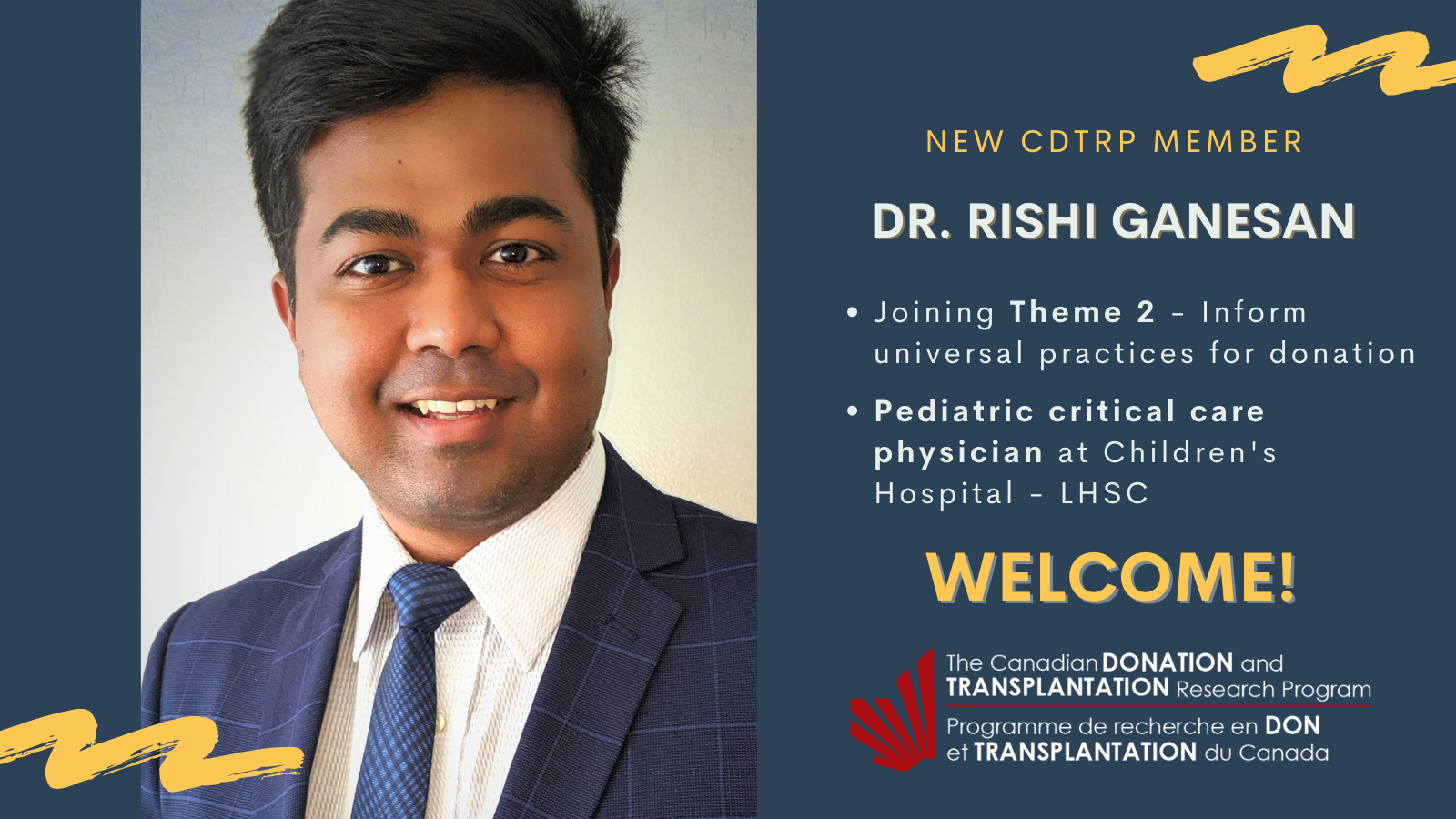 New Member Profile: Dr. Rishi Ganesan, Pediatric critical care physician at Children's Hospital – LHSC
The CDTRP is delighted to welcome many new members within our network this year. We will be sharing information on their research expertise and interests through our New Member Profile series. Please join us this week in welcoming Dr. Rishi Ganesan from University of Western Ontario to Theme 2 (Inform universal practices for donation) of the CDTRP! 
What are your fields of expertise and interests in research?
I am a Pediatric critical care physician and also serving as the Hospital Donation Physician for the Children's Hospital – London Health Sciences Center. My research focuses on using near-infrared spectroscopy and electroencephalography to enhance the quality of neuromonitoring and objectivity of neuroprognostication in critically ill patients with acquired brain injury.
What new areas of interest would you like to develop or with which different disciplines or specialist(s) would you like to collaborate within the CDTRP?
I am also interested in using these tools to objectively identify physiological and pathological brain states. If your research evaluates cerebral perfusion or function around brain death/neurological determination of death, I would love to contribute and collaborate.