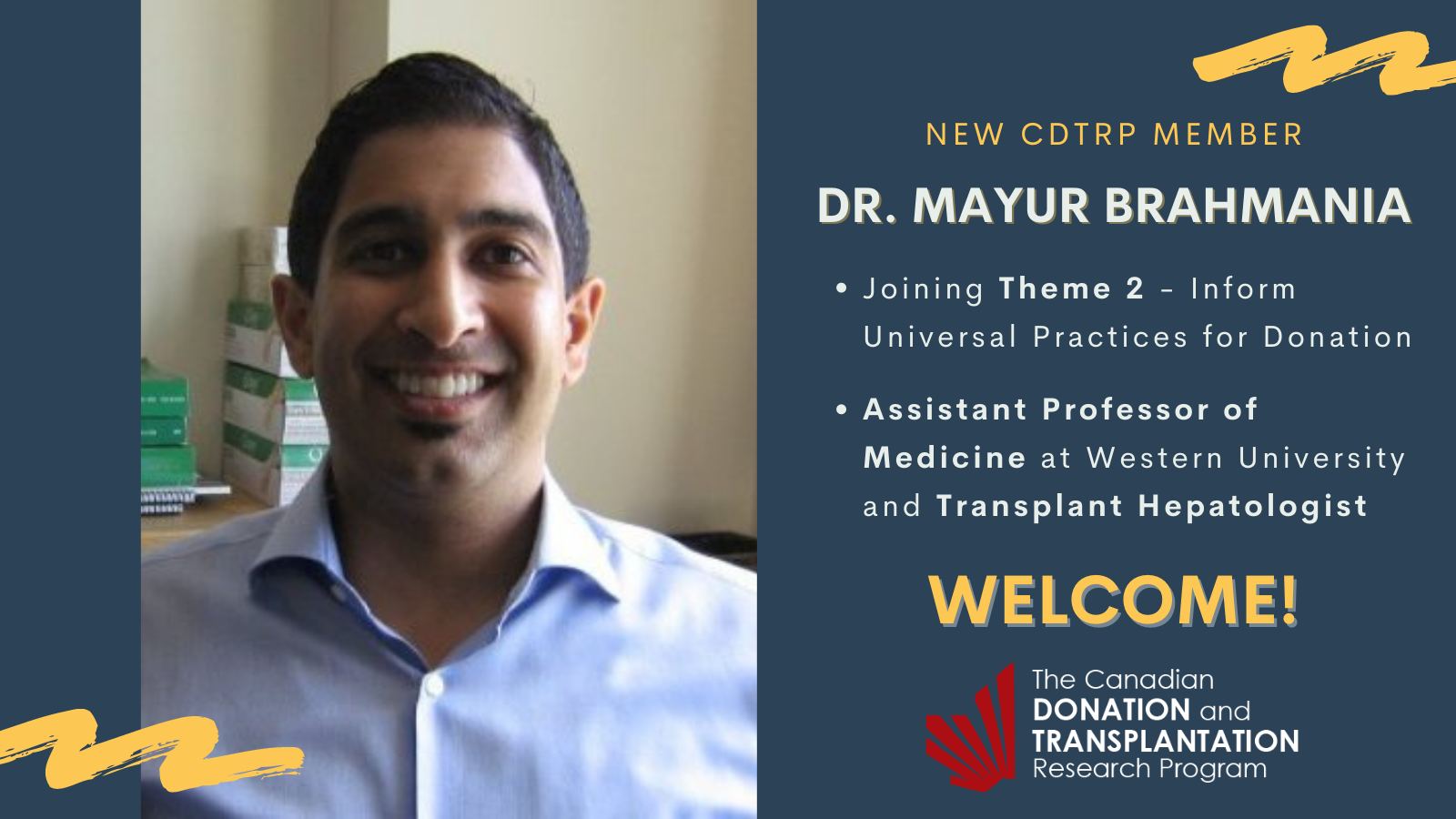 New Member Profile: Dr. Mayur Brahmania, Assistant Professor of Medicine at Western University and Transplant Hepatologist
The CDTRP is delighted to welcome many new members within our network this year. We will be sharing information on their research expertise and interests through our New Member Profile series. Please join us this week in welcoming Dr. Mayur Brahmania from University of Western Ontario to Theme 2 (Inform Universal Practices for Donation) of the CDTRP! 
What are your fields of expertise and interests in research?
My area of research is related to health services and quality of care provided to patients livinig with liver disease pre and post liver transplantation.
Tell us a fun fact about yourself!
I would have been an executive chef if I was not in Medicine/Transplant.