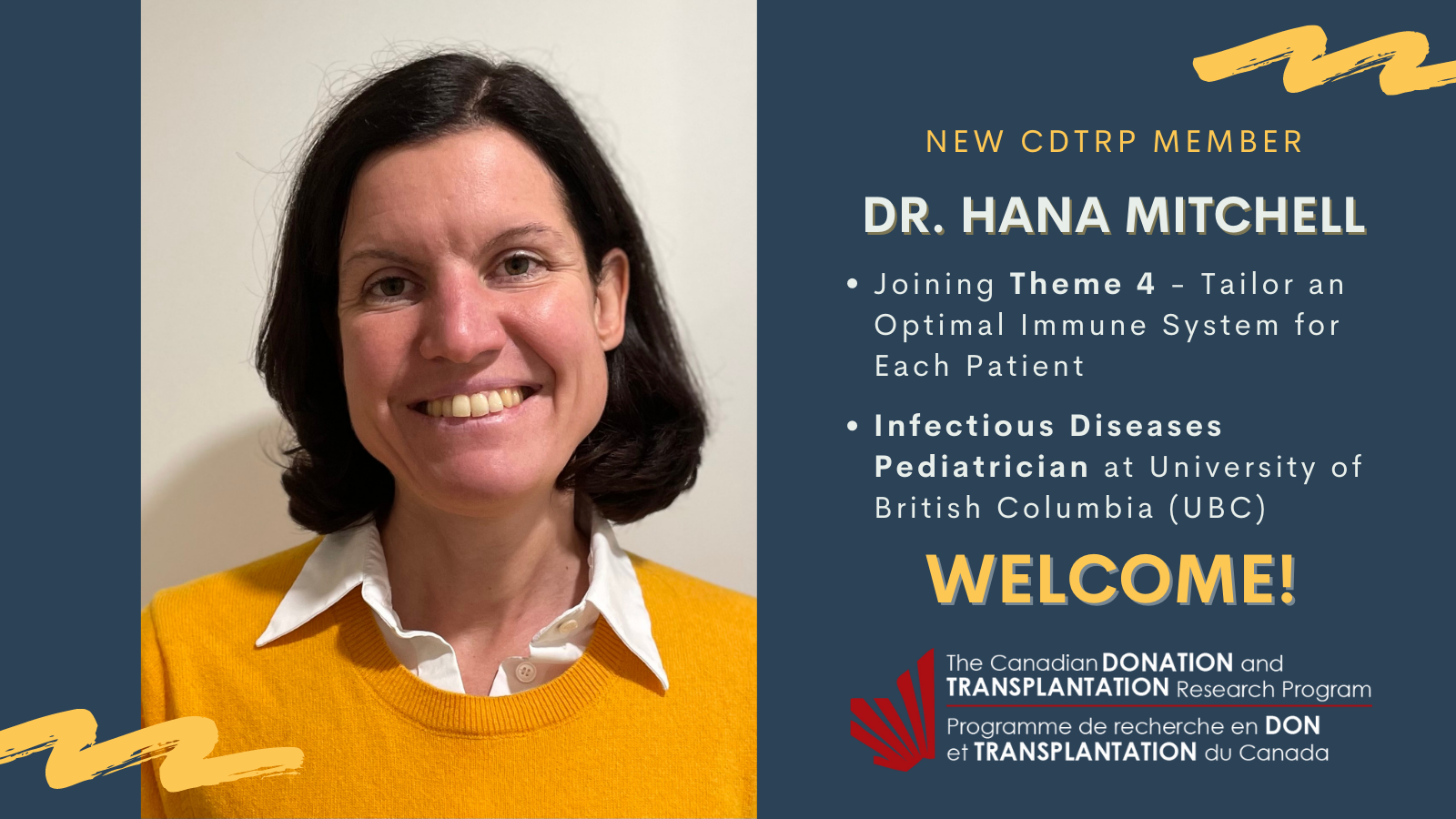 New Member Profile: Dr. Hana Mitchell, infectious diseases pediatrician at UBC
The CDTRP is delighted to welcome many new members within our network this year. We will be sharing information on their research expertise and interests through our New Member Profile series. Please join us this week in welcoming Dr. Hana Mitchell from University of  British Columbia to Theme 4 (Tailor an Optimal Immune System for Each Patient) of the CDTRP! 
What are your fields of expertise and interests in research?
I am an infectious diseases pediatrician with interest in vaccine effectiveness and safety in children with solid organ transplant and knowledge translation initiatives that directly benefit children and families.
What new areas of interest would you like to develop or with which different disciplines or specialist(s) would you like to collaborate within the CDTRP?
I would like to learn more about transplant immunology and evaluating individual's immune response to predict and mitigate the risk of viral infections.
Tell us a fun fact about yourself!
I lived in East Timor for several years before becoming a physician and became fluent in Tetum.