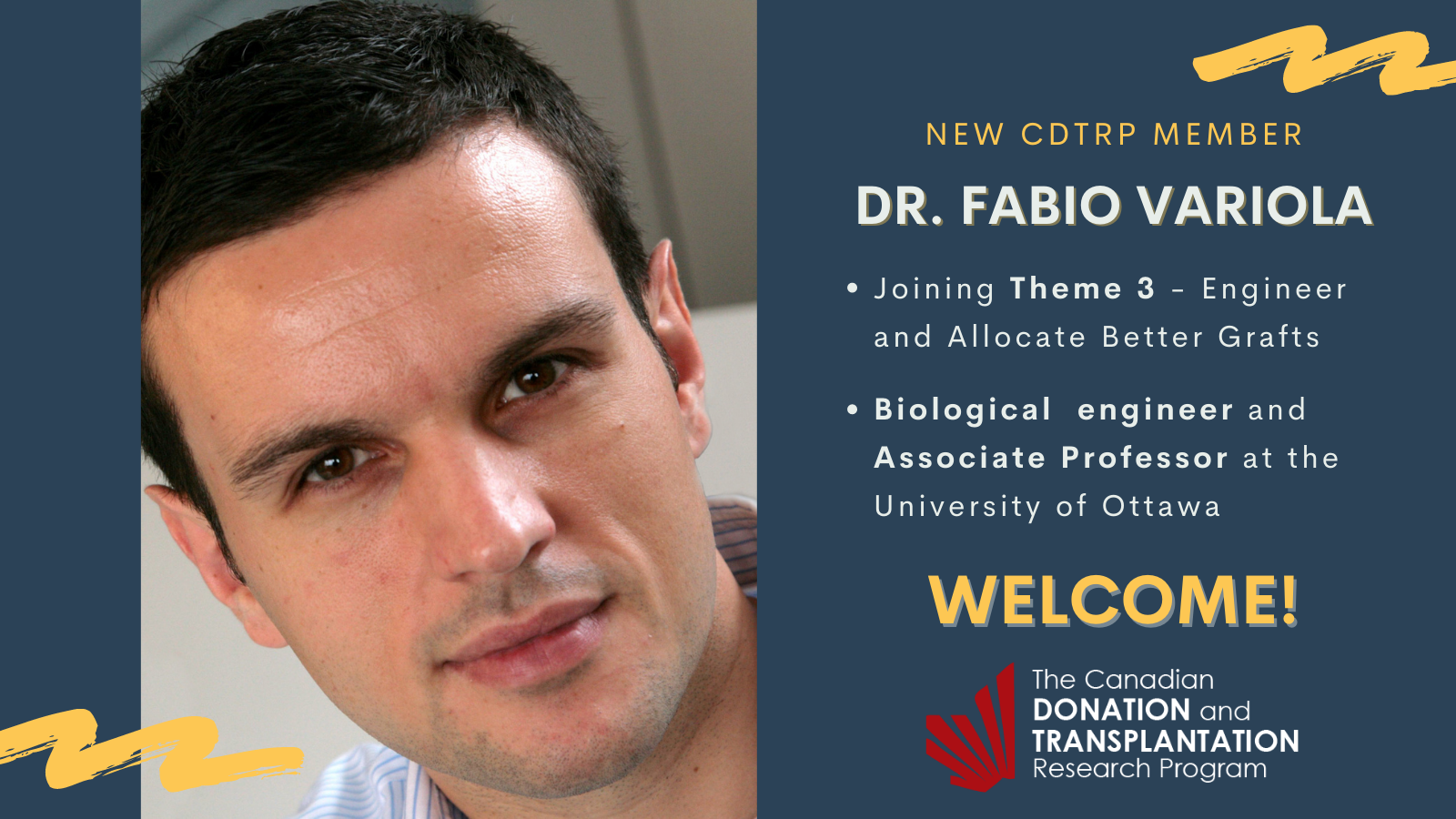 New Member Profile: Dr. Fabio Variola, Associate Professor, Department of Mechanical Engineering at the University of Ottawa
The CDTRP is delighted to welcome many new members within our network this year. We will be sharing information on their research expertise and interests through our New Member Profile series. Please join us this week in welcoming Dr. Fabio Variola from University of Ottawa to Theme 3 (Engineer and Allocate Better Grafts) of the CDTRP! 
What are your fields of expertise and interests in research?
My expertise is in bioengineering, in particular biomaterials, surfaces and interfaces, tissue engineering. My interests focus on understanding how cells sense and respond to 2D substrates and 3D matrices. More recently, I have focused my interests on in vitro disease models.
What new areas of interest would you like to develop or with which different disciplines or specialist(s) would you like to collaborate within the CDTRP?
Definitely the area of in vitro organs and tissues models to study physiological and pathological conditions. My expertise in bioengineering and my network of collaborators would allow to build them, but I need to collaborate with specialists in the fields of cell and tissue biology, biochemistry, immunology, toxicology, pharmacology, pathology and the clinical environment to ensure that i) the models are physiologically accurate and ii) I am addressing a relevant problem.
Tell us a fun fact about yourself!
I always wanted to be an MD since I was a kid, until I realized that I can't stand the sight of blood. This is the reason why I went into biomedical engineering: in this way I can still contribute to tackle health problems and help patients without feeling lightheaded