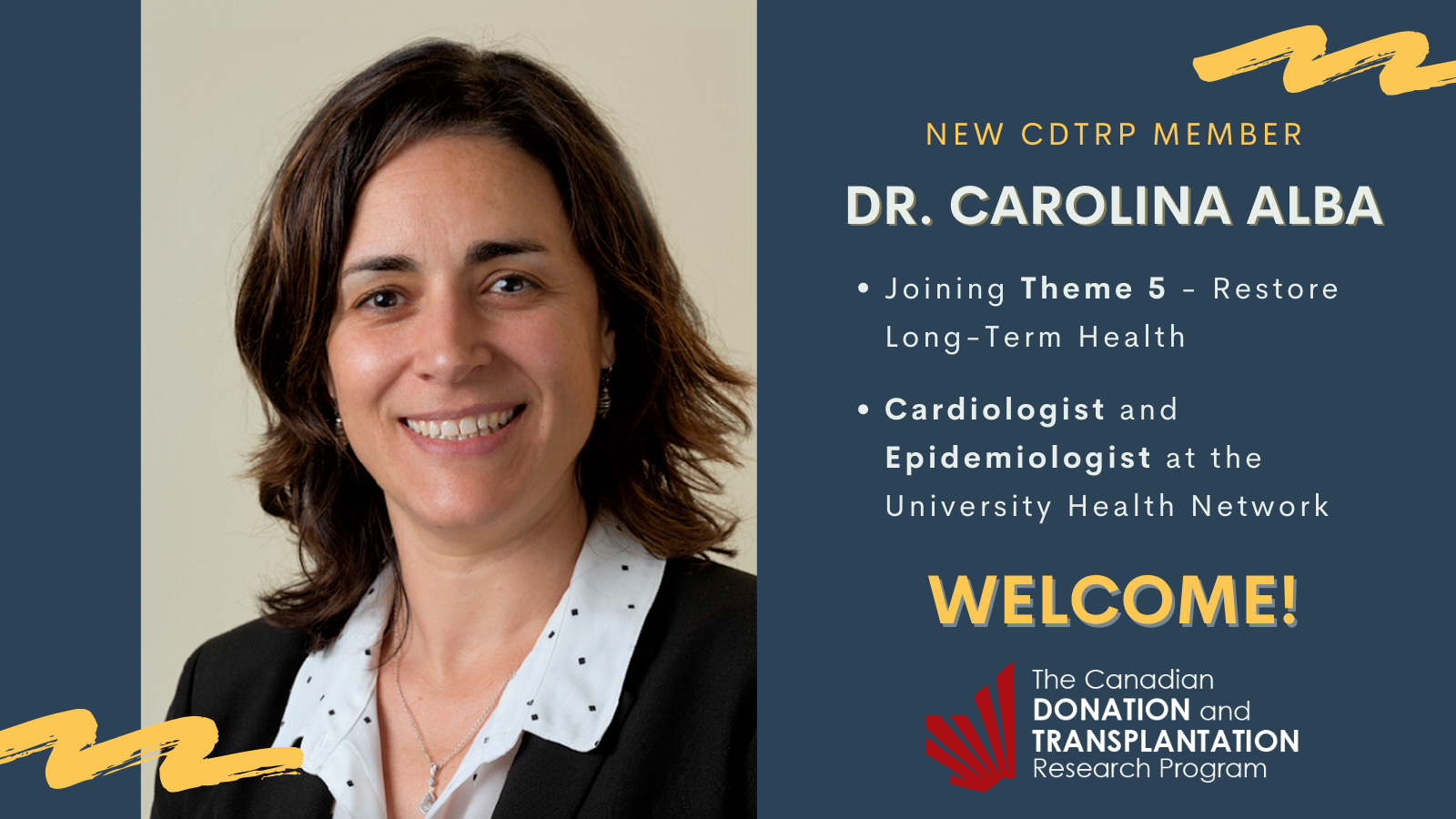 New Member Profile: Dr. Carolina Alba, cardiologist and epidemiologist at UHN
The CDTRP is delighted to welcome many new members within our network this year. We will be sharing information on their research expertise and interests through our New Member Profile series. Please join us this week in welcoming Dr. Carolina Alba from University Health Network to Theme 5 (Restore Long-Term Health) of the CDTRP! 
What are your fields of expertise and interests in research?
Field of expertise: Clinical – Heart failure and advanced heart failure therapies;

Research:  prognosis research, meta-analysis.

My main research interest is to apply personalized medicine based on patient risk by understanding which patient characteristics are associated with the best outcomes and how we can use that information on patient risk to guide care.
What new areas of interest would you like to develop or with which different disciplines or specialist(s) would you like to collaborate within the CDTRP?
Collaboration across Canadian centers to evaluate outcomes in heart failure and heart transplant.
Tell us a fun fact about yourself!
I am a proud mother of 3 kids and 2 dogs, a raptors fan, and enjoy training and doing triathlons!