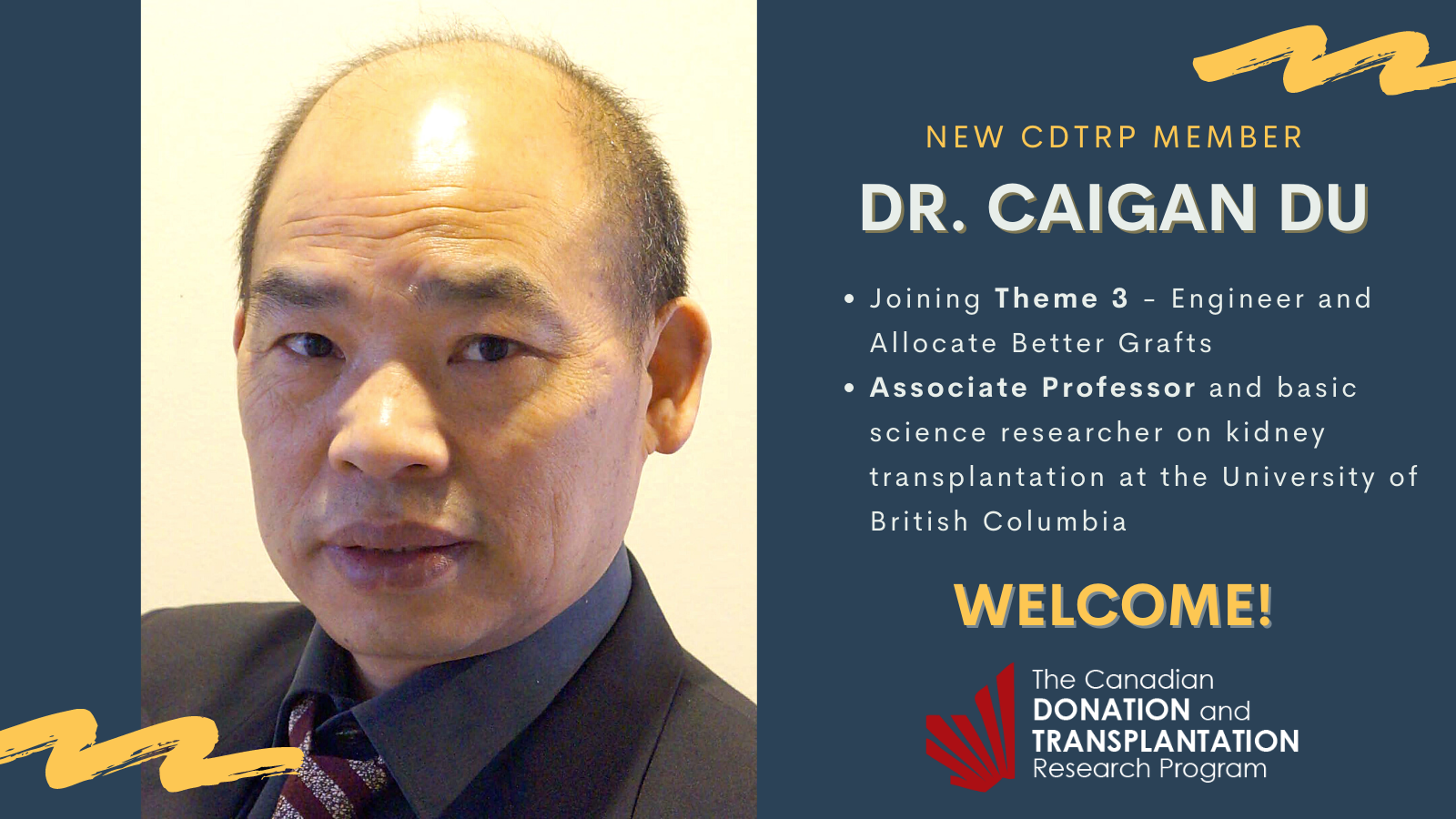 New Member Profile: Dr. Caigan Du, Associate Professor and kidney specialist at UBC
The CDTRP is delighted to welcome many new members within our network this year. We will be sharing information on their research expertise and interests through our New Member Profile series. Please join us this week in welcoming Dr. Caigan Du from University of British Columbia to Theme 3 (Engineer and Allocate Better Grafts) of the CDTRP! 
What are your fields of expertise and interests in research?
My main expertise is in basic (experimental) research, including experimental design in preclinical studies to understand diseases in humans and preclinical research of drugs and medical devices.

My main research areas of interests: kidney diseases, kidney injury and repair, kidney transplantation, and development of new intervention and monitoring methods for kidney (kidney transplant) failure.
What new areas of interest would you like to develop or with which different disciplines or specialist(s) would you like to collaborate within the CDTRP?
I would like to collaborate with the CDTRP on the development of novel preservation methods for donor organs prior to transplantation, including optimizing the composition of organ preservation solutions to maximally limit donor organ injury during cold preservation. So that it will be safe to use more marginal donor organs in transplantation.