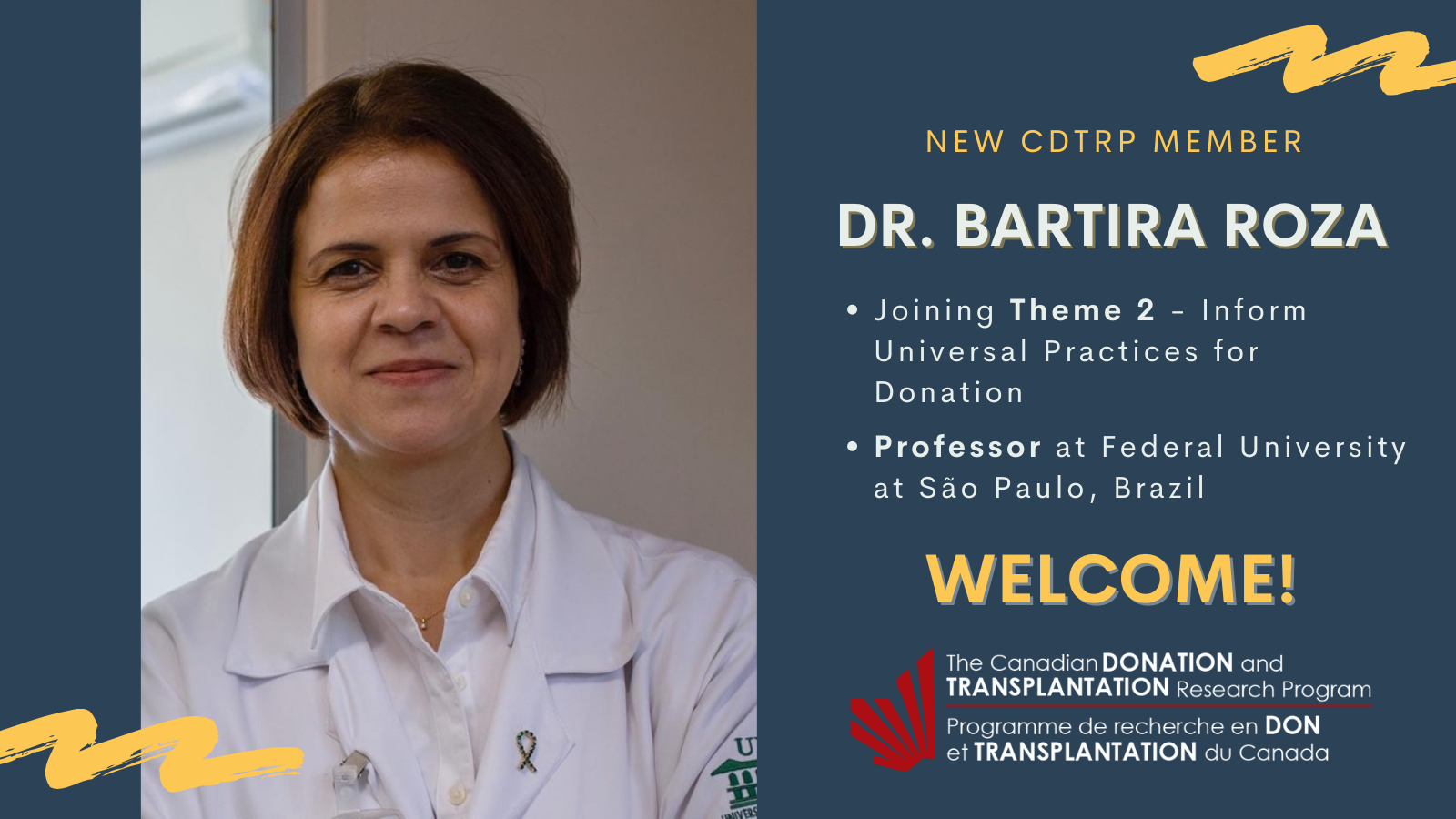 New International Member Profile: Dr. Bartira Roza, Professor at Federal University at São Paulo, Brazil
The CDTRP is delighted to welcome many new members and share information on their research expertise and interests through our New Member Profile series. Please join us this week in welcoming Dr. Bartira Roza from Federal University at São Paulo, Brazil to Theme 2 (Inform Universal Practices for Donation) of the CDTRP! 
What are your fields of expertise and interests in research?
I have expertise in bioethics, ethical organ donation and transplantation problems, quality and biosurveillance (safety in the therapeutic use of cells, tissues and organs). I am the lead of a project implementing a bio-surveillance system in Brazil. I am also working on the development of new technology for organ harvesting.
What new areas of interest would you like to develop or with which different disciplines or specialist(s) would you like to collaborate within the CDTRP?
I would like to:

Develop a project on security development in the area of donation and transplantation;
Share public health and transplant safety research and to improve organ donation and transplantation;
Visit Canada and complete an internship as a visiting professor to share knowledge.
Tell us a fun fact about yourself!
I play the violin and I have a twin sister (we are identical and she is a lawyer).