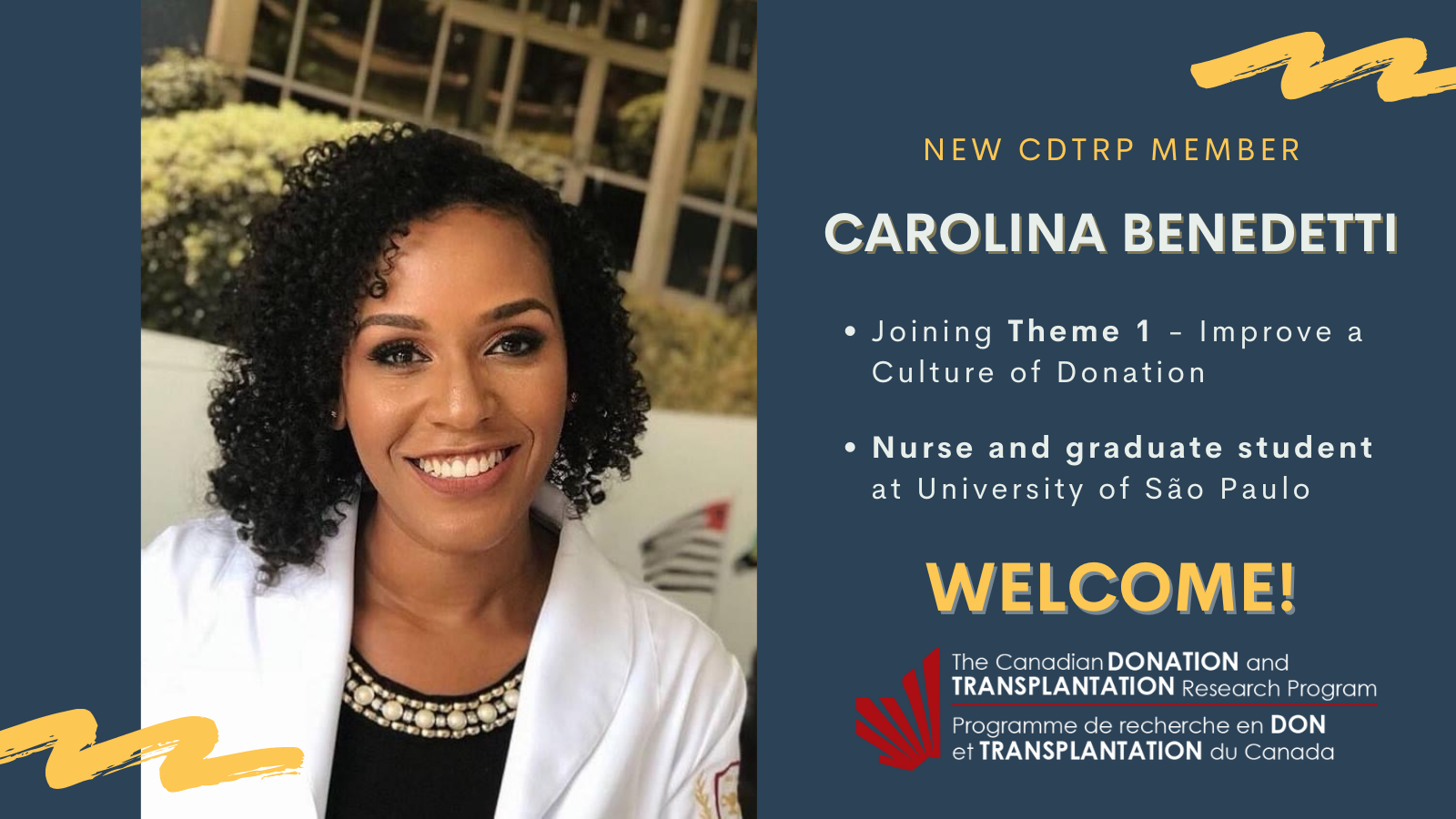 New International Member Profile: Carolina Benedetti, nurse and graduate student at University of São Paulo
The CDTRP is delighted to welcome many new members and share information on their research expertise and interests through our New Member Profile series. Please join us this week in welcoming Carolina Francielli Soares Benedetti from São Paulo, Brazil to Theme 1 (Improve a Culture of Donation) of the CDTRP! 
What are your fields of expertise and interests in research?
I have a background in Nursing and I have recently started my master's degree at the University of São Paulo. I have developed research in education about teaching patients (children) regarding organ donation and transplantation.
What new areas of interest would you like to develop or with which different disciplines or specialist(s) would you like to collaborate within the CDTRP?
I am interested in areas of organ donation, solid organ transplantation, and education in both topics. I continue to be involved in education and explore research on the quality of the donation-transplantation process.
Tell us a fun fact about yourself!
I played rugby on a local team during my undergrad education. Nowadays, I support Brazilian and Canadian teams, and when they play against each other, it is very hard for me. I learned many values from the sport and brought them to my professional and personal life, such as teamwork and respect.