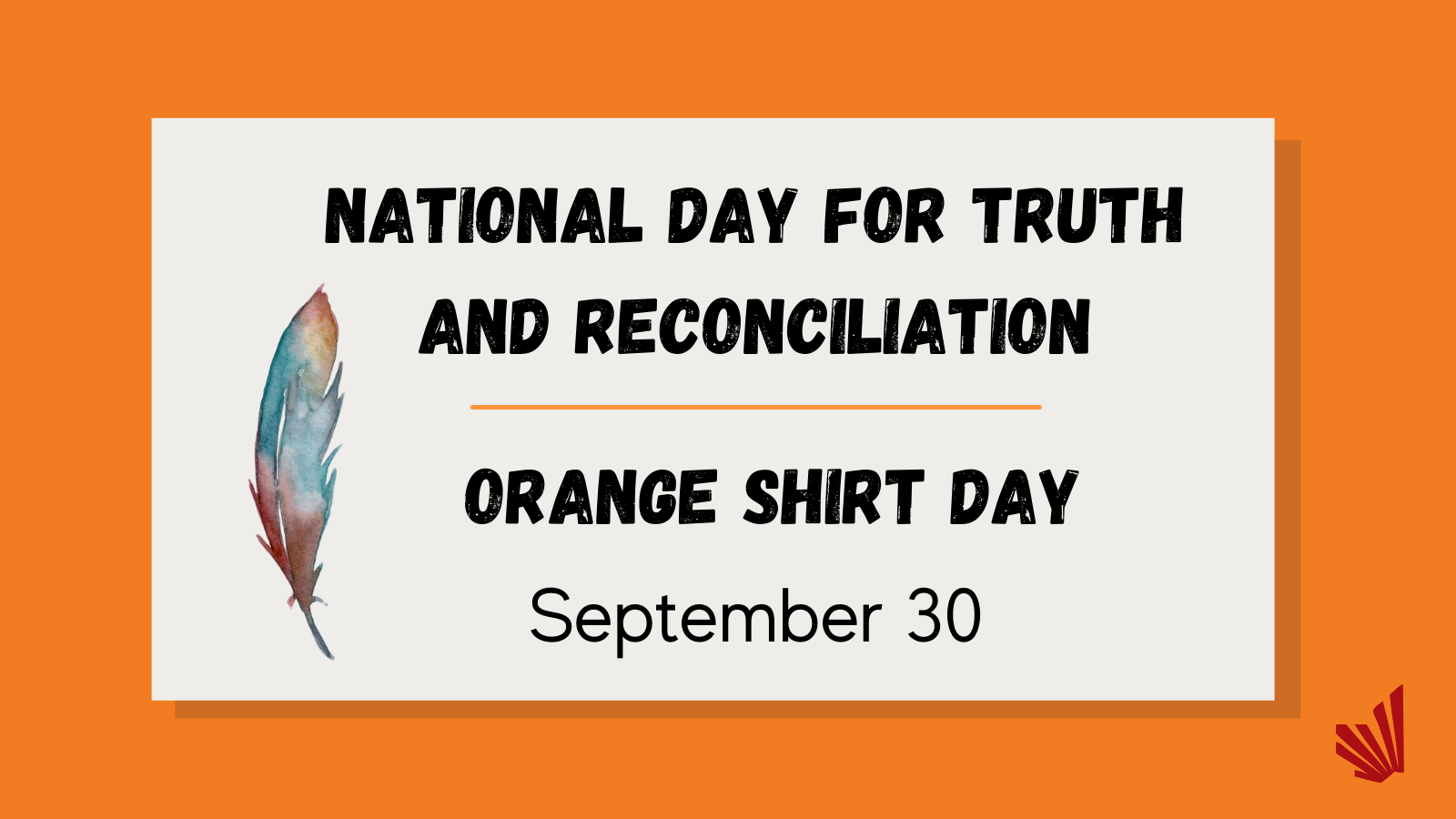 National Day for Truth and Reconciliation and Orange Shirt Day – September 30
In 2021, the Government of Canada passed legislation to name September 30 a federal statutory holiday, the National Day for Truth and Reconciliation. This responds to Call to Action #80 from the 2015 report from the Truth and Reconciliation Commission of Canada.
The host institution of the CDTRP, the University of Alberta, will be closed for regular operations on this day. We encourage all non-Indigenous members of the CDTRP to spend time learning more about the colonial history of Canada, how it has shaped health research traditions, and considering how each of us can respond to the calls for action, of which there are many relating to health and post-secondary education. What will you commit to?
September 30 is also Orange Shirt Day, which was created to honour the Indigenous children who were forced to attend residential schools.
The CDTRP management team will be taking time on September 30 to consider how our activities and operations can support reconciliation.
Suggested reading from CDTRP researchers and PFD partners:
Barriers to Accessing Kidney Transplantation Among Populations Marginalized by Race and Ethnicity in Canada: A Scoping Review Part 1—Indigenous Communities in Canada (LINK)
Micro-Reconciliation as a Pathway for Transformative Change (LINK)

Wabishki Bizhiko Skaanj: a learning pathway to foster better Indigenous cultural competence in Canadian health research (LINK)
Additional suggested resources (with thanks to Mary Beaucage):
Doing the work: what settlers need to know (LINK)
IPERC-Supporting Each Other's Journey (a step on the WBS Learning Pathway): Supporting Each Other's Journey Land Acknowledgment Learning Series (LINK)
Pathways to Reconciliation lectures: