Looking Forward to 2023
CDTRP is gearing up for its 10th year supporting the donation and transplantation research community as we work together to achieve our shared mission of One Transplant for Life. 
In 2022, we were proud to welcome 30 new investigators, 38 new trainees, 11 new patient, family, and donor partners, and 40 new projects to the network. Welcome to all our new members!
We were thrilled to see many of you in person in Kelowna in December and look forward to working with you in 2023.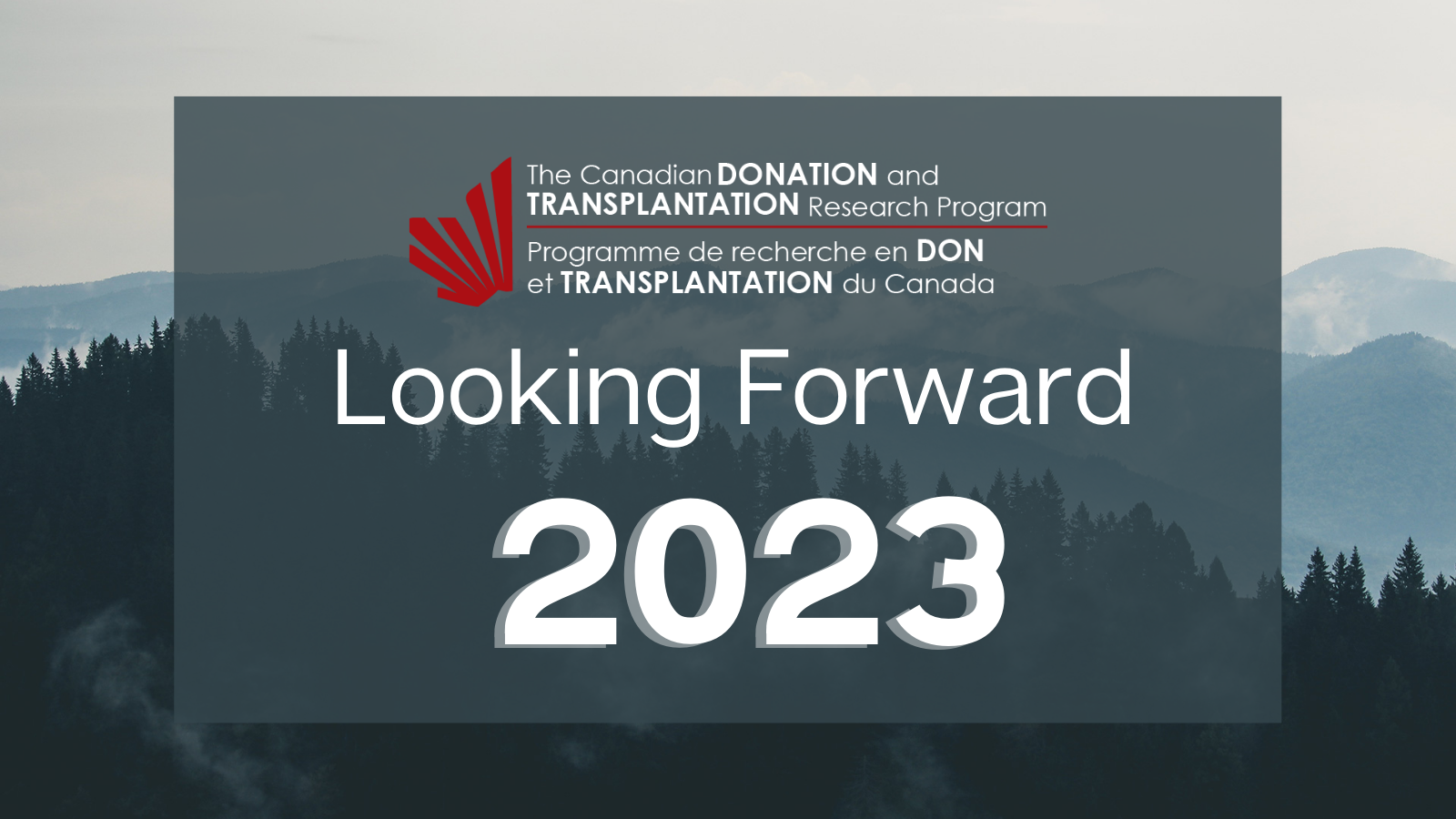 We continue to refine our programming to meet community needs. Here is a snapshot of what to expect this year:
A year-long celebration of CDTRP's 10th Anniversary, featuring the successes of the people and projects that are the basis of our network. If you have pictures/videos that capture the spirit of CDTRP from the last 10 years, please send them our way at: slariviere@cdtrp.ca! 

2023 Research Innovation Grant competition, launching later this month 

A new year of Theme meetings kicking off February 7 with a streamlined schedule and format, making it easier to see across all Themes what sessions may be of interest to you 

Updated supports for research teams and trainees to maximize the value of the national CDTRP infrastructure 

4th edition of the Patient, Family and Donor Research Forum in June 2023, featuring exciting new developments in patient-oriented research across our network 

10th Annual Scientific Meeting in December 2023 – again in a hybrid format to balance the benefits of meeting safely in person (in Montreal!) while remaining accessible to all 

Continued strategic planning for the future of CDTRP within the national research and innovation ecosystem. 
Get involved!
There are many ways to get involved (and to get your trainees involved) with our national network. A great place to start is by attending a Theme or Hub meetings, the details of which are shared in our weekly newsletter. If you'd like to present your latest work at one of these meetings, don't hesitate to let us know! You can also join one of our core event planning committees or volunteer as a peer review for the Research Innovation Grant competition. See the link below to sign up.