Living Transplant – New podcast from the Ajmera Transplant Centre and the Centre for Living Organ Donation at UHN
The podcast that takes you behind the scenes of North America's largest transplant program.
About Living Transplant
Explores the transplant experience through honest conversations with transplant experts and innovators, as well as transplant recipients, living organ donors, families and caregivers.
Provides a holistic picture of transplant; an invaluable resource for patients and families who are currently "living transplant."
Hosted by Brittany Cole (Bedside Nurse, Ajmera Transplant Center) and Courtney Mahrt (Communications Specialist, Centre for Living Organ Donation at UHN).
The first episode launched on November 2 is an interview with Kadeem Morgan, a 23-year-old double lung transplant recipient living with cystic fibrosis (CF). Kadeem talks about growing up with CF – a rare genetic disease that predominantly affects Caucasian patients – as well as feelings of euphoria and guilt after transplant, and the collective rebelliousness that permeates the CF community.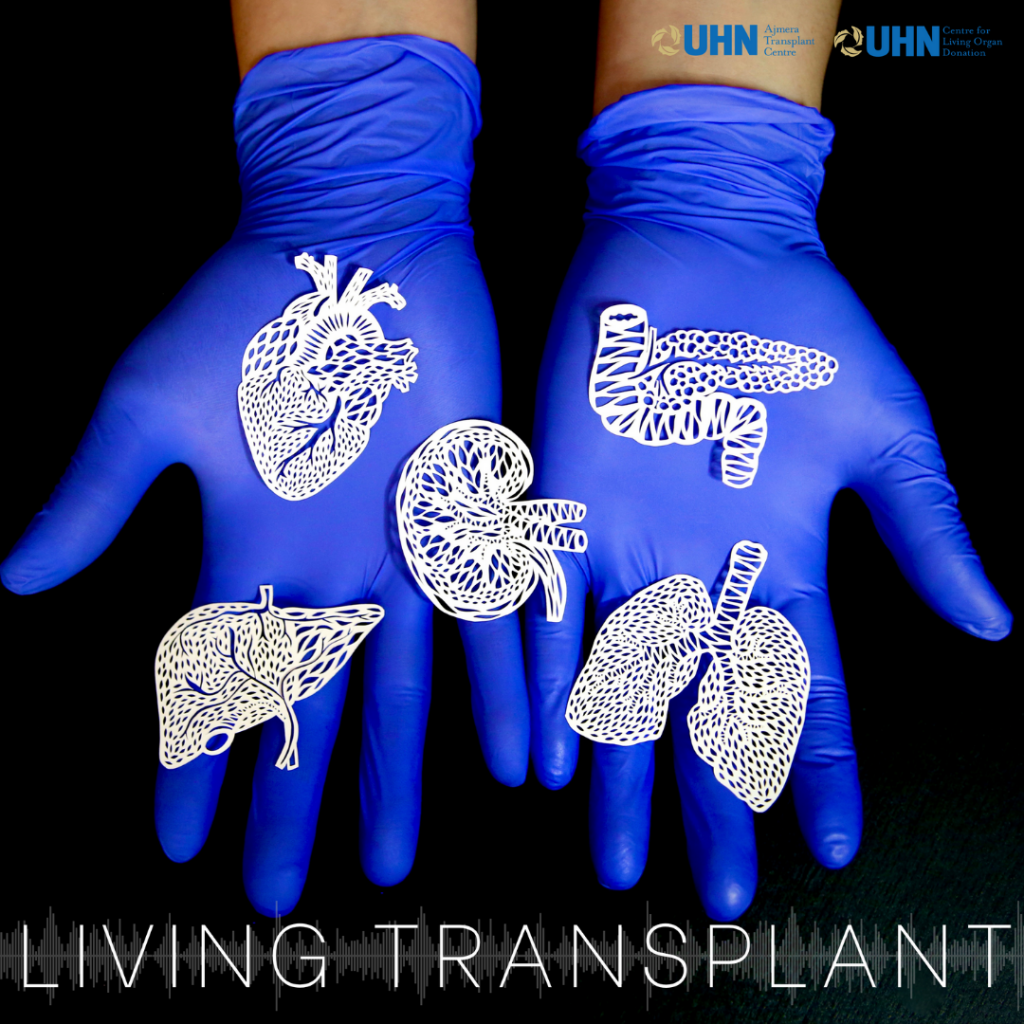 Also available on November 2
Chaos in the Best of Times: Your First Transplant Workup Call with guest Colleen Shelton

Stay Positive, Test Negative: COVID-19 and Transplant with guest Dr. Deepali Kumar
How to listen
Living Transplant launches on November 2, 2020 with new episodes released every two weeks
Available on iTunes, Spotify or wherever you listen to podcasts
For more information and to listen online, click here.
Watch the trailer of Season 1 below. #LivingTx