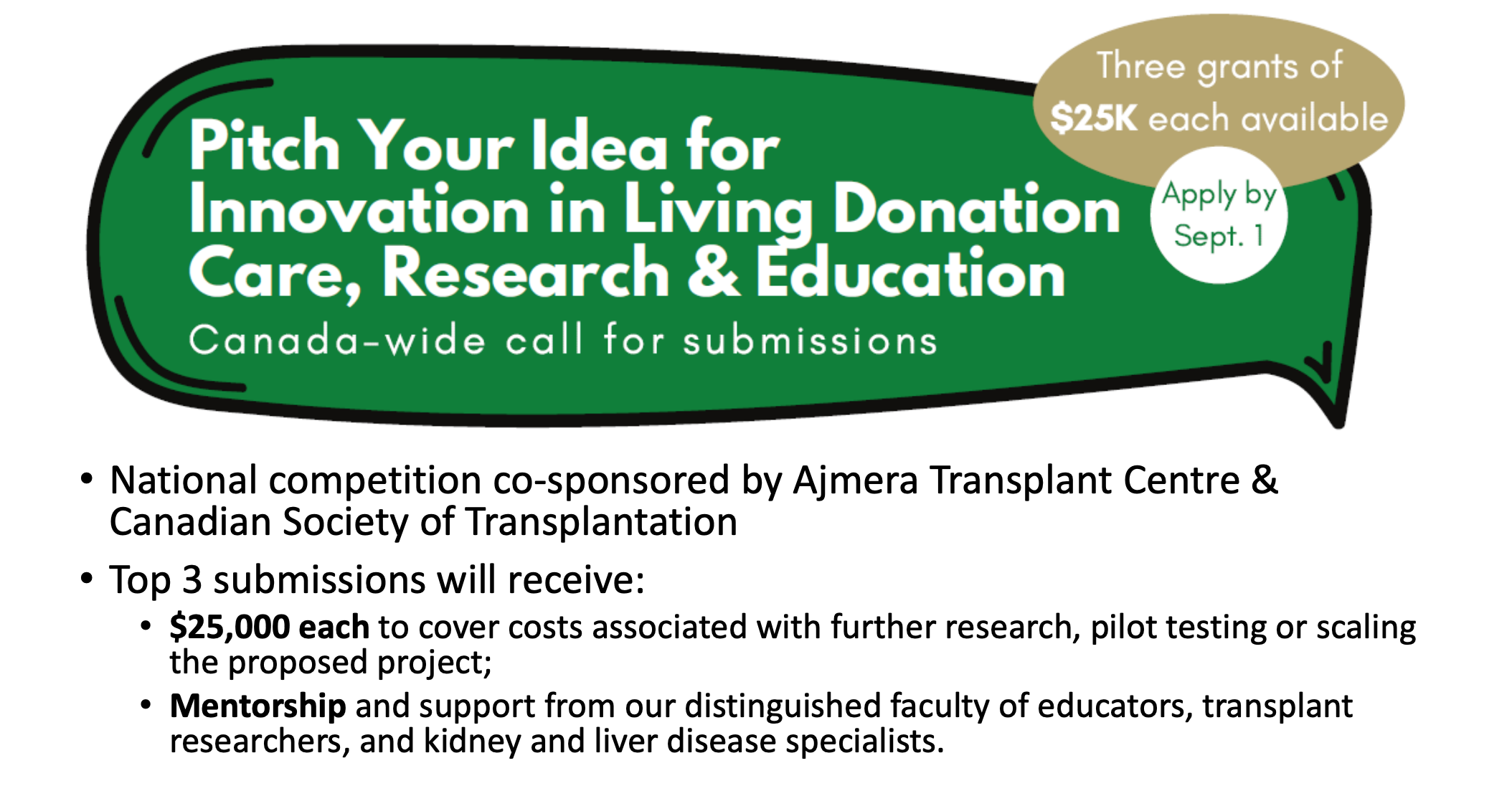 Living Donation Week 2021 – Pitch Competition: September 17
This year is all about sharing your story, no matter how you're connected to the living donation and transplantation community. Living Donation Week 2021 (#LDW2021) is featuring a Celebration Event, a Pitch Competition with 3 grants of $25,000 each, educational webinars for health professionals and those exploring living donor, and a national public awareness campaign profiling stories of living donation from across the country. Whether you're a living donor, recipient, caregiver, healthcare practitioner, or transplant advocate – there's a little something for everyone!
The Ajmera Transplant Centre and the Canadian Society of Transplantation (CST) have partnered on a Canada-wide call for submissions for a Dragons' Den-style Pitch Competition to improve living donation care, research and education. The top 3 entries will receive $25K each.
In this year's competition, six projects are pitched including seven CDTRP members:
The live Pitch Competition will take place on Friday, September 17 at 12 noon ET.
Popular support, as measured by YouTube Likes, will count. So remember to vote for your favourite project!