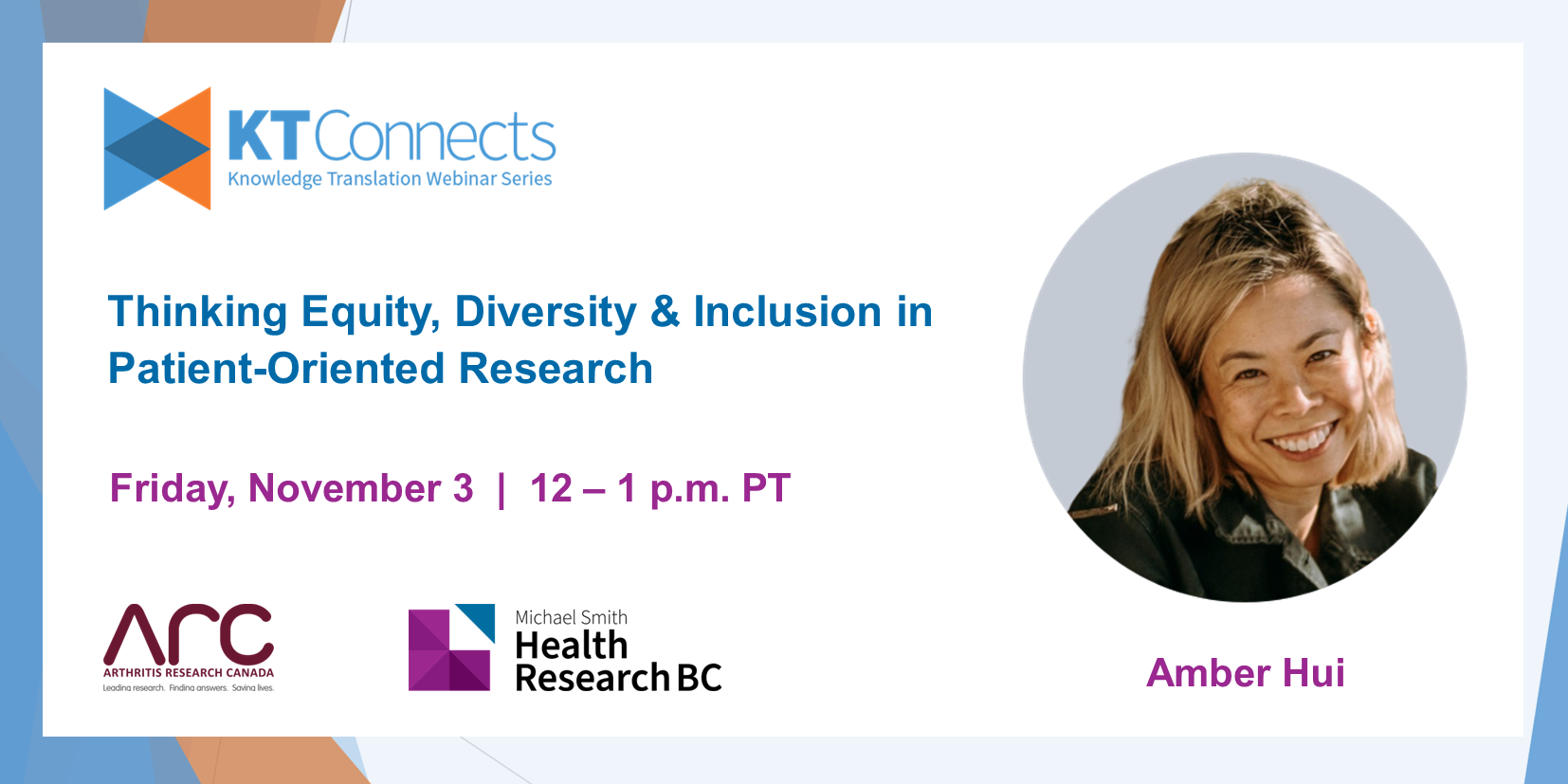 Join KT Connects' webinar on EDI in patient-oriented research on November 3!
We are in a cultural sea of change when it comes to how we think about, centre, and practice equity, diversity, and inclusion (EDI) in research. In this webinar focused on EDI in patient-oriented research, Amber Hui will explore how we can align with the waves of change.
In her work, Amber leads EDI strategy and initiatives to incorporate equity-focused priorities and principles in all parts of how we think about, plan, and carry out patient-oriented research. How do we bring what we are learning and unlearning about EDI into our research ecosystem? How do we make sure this translates into better quality research, quality improvement at the health system level, and real improvements in the health care people receive?
Date: Friday, November 3, 2023
Time: 12 pm – 1 pm PT
Location: Zoom
Don't miss this unique opportunity to engage in a conversation about how we can shift our focus into thinking towards more equitable and inclusive patient-oriented research. Learn more here.
After this webinar, the audience will be able to:
Understand considerations and strategies for developing an EDI framework and strategy to support patient-oriented research
Understand and be able to apply equity-centered patient-oriented research resources