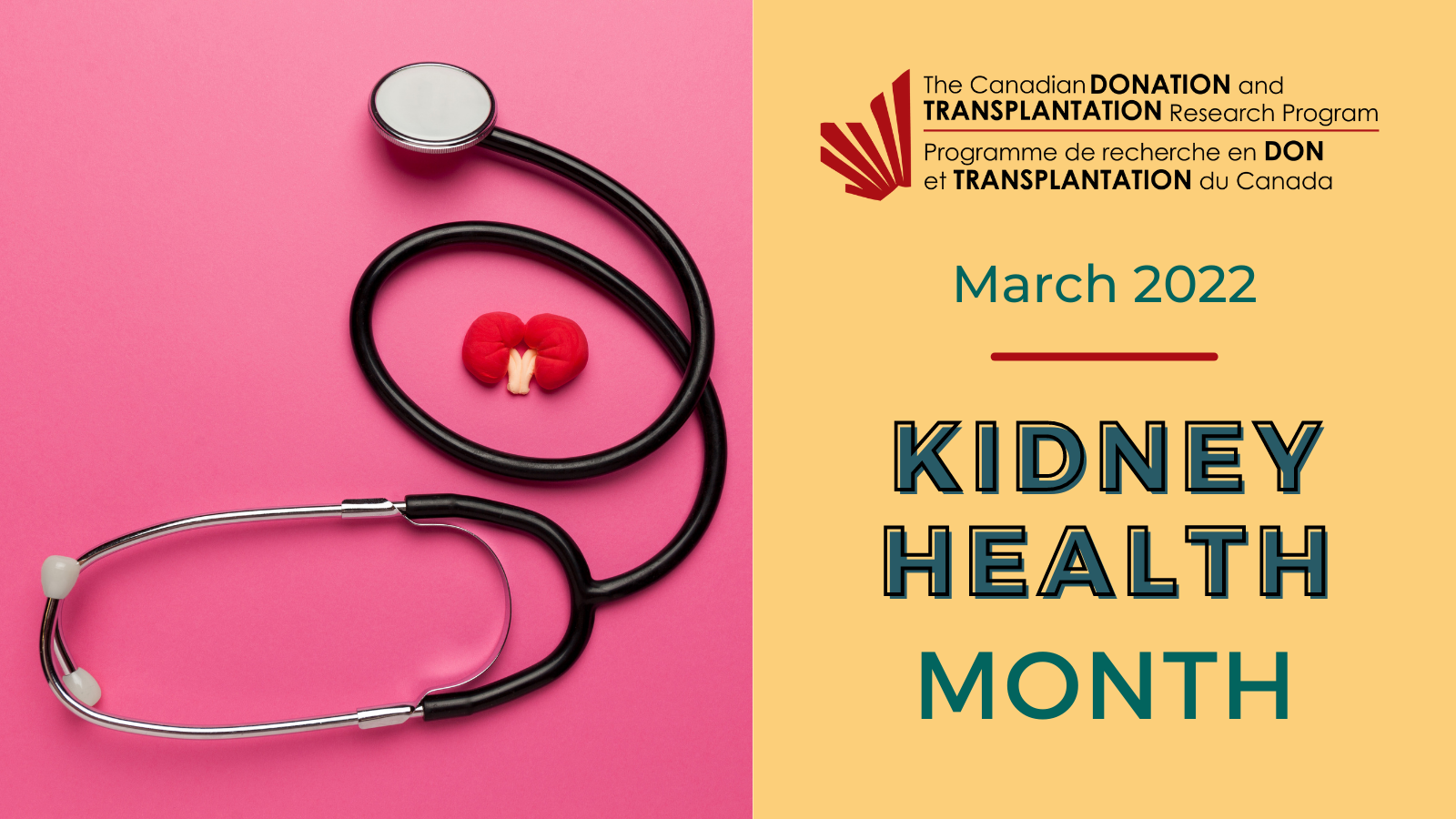 Kidney Health Month: Improving outcomes with Dr. Bethany Foster
March is Kidney Health Month and CDTRP is proud to count numerous kidney health specialists throughout its five research themes. In the history of medicine, kidney transplantation is the oldest of all transplants. It all started with xenotransplantations with all sorts of donors: dogs, monkeys, goats and lambs, all without success. Then in 1954, a milestone was made with the first long-term successful kidney transplantation by Joseph Murray: the transplantation was done between monozygotic twins; the organ survived for 8 years. For his efforts in kidney transplantation, Murray was honored with the Nobel Prize in medicine in 1990 (Source). Since this important moment in history, research has never stopped and CDTRP is proud to support this effort towards one transplant for life.
Our Communications Manager, Stéphanie, recently caught up with Dr. Bethany Foster, director of the Division of Pediatric Nephrology at the Montreal Children's Hospital, clinical epidemiologist and Professor of Pediatrics at McGill University. Her primary research interest is in the long term outcomes of children and young adults with kidney transplants. Dr. Foster is the winner of a CDTRP KFOC Research Innovation Grant in 2018 for her project "Associations between Sex Hormone Levels and Immune Profiles among Kidney Transplant Recipients". With this work, Dr. Foster and her team published this article in Pediatric Transplantation Journal: Age- and sex-mediated differences in T lymphocyte populations of kidney transplant recipients.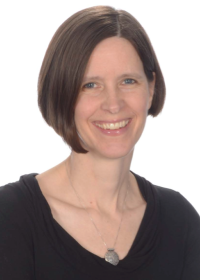 How do you think the research will advance the field?
I hope this study (Age- and sex-mediated differences in T lymphocyte populations of kidney transplant recipients) will encourage researchers and clinicians to consider the possibility that age- and sex-related biologic differences in the immune system may be playing an important role in graft outcomes. To date, poorer graft outcomes among adolescents and young adults have been assumed to be due to poor medication adherence in this age group. This study suggests that recipients in this age range may also have a more active immune system. Similarly, sex differences in the immune system have not previously been considered in transplant recipients. Our findings are very preliminary. I hope future work in larger samples will explore this in more detail. Maybe someday we will have immunosuppression protocols personalized for age and sex that will help improve graft outcomes.
Why is this research important to you?
I have spent most of my career studying graft outcomes in adolescents and young adults and trying to identify ways to improve medication adherence in this age group. Adolescents and young adults still have the highest graft failure rates of any age group. More needs to be done to try to improve outcomes for this high risk group.

More recently, I have identified girls and young women to be at higher risk for graft failure than boys and young men. The magnitude of this effect is similar to that of HLA mismatch and yet it has been largely ignored. Traditionally, females have been underrepresented in medical research and outcomes in girls and women have not been optimized due to a failure of investigators to consider the impact of sex and gender. This needs to change.
How has the CDTRP supported the project?
CDTRP was important in providing funding for this study, in sparking new ideas and in encouraging me to pursue these ideas.
What are the future directions of your research?
I am currently pursuing studies using 3 of the largest cohorts of transplant recipients worldwide to compare graft failure rates and excess mortality rates by sex in recipients of kidney, liver, and heart transplants. My group has also been investigating the possibility that intra-patient variability in tacrolimus levels may differ by sex. Intra-patient variability in tacrolimus levels has gained widespread acceptance as a measure of medication adherence. However, our findings suggest that perhaps biologic factors are also at play. We will investigate this in greater detail across a broad age range. If this is correct, this may push us towards more personalized immunosuppression strategies.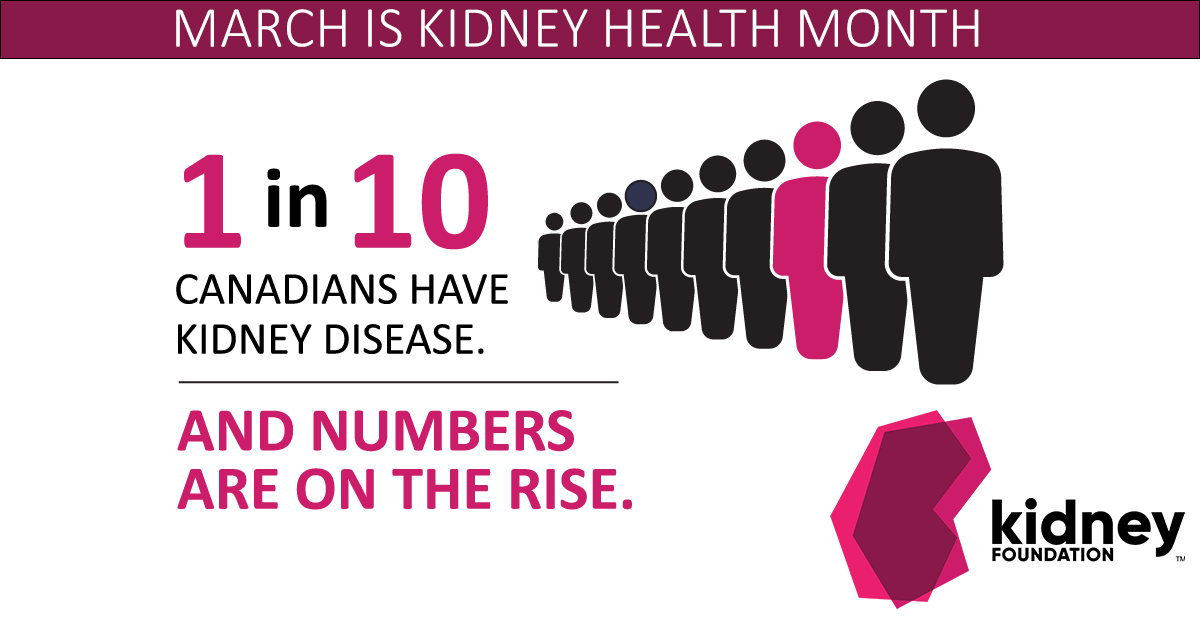 The Kidney Foundation of Canada (KFoC)
The Kidney Foundation of Canada's vision is to achieve excellent kidney health, optimal quality of life, and a cure for kidney disease. KFoC is a national leader in our efforts to eliminate the burden of kidney disease for Canadians. They are committed to supporting stimulating, innovative research that will lead to the optimization of prevention strategies, health outcomes and quality of life, empowering and engaging those affected by kidney disease, and increasing public awareness and advocacy surrounding kidney health and organ donation through streamlined and effective knowledge mobilization.
"The Kidney Foundation has been a passionate partner since the inception of the CNTRP, and through the new CDTRP era.

We are committed to working with our partners to advocate for kidney health, and engaged to ensure that lived experience is a driver for research, guaranteeing  that the voices of our community are integrated and valued in the research process.

Kidney transplant remains the gold standard of treatment for many forms of kidney disease, and continued efforts to increase living and deceased organ donation, ameliorate transplant outcomes, and to ensure patients have the highest quality of life post transplant are key to improving the health outcomes of kidney patients.

These values are shared with the CDTRP and we continue to value the collaborative, lived-experience focused research environment through our many partnered initiatives. Funding innovative, stimulating research is a Foundation priority, and the CDTRP Research Innovation Grant Competition provides a focused opportunity to fund novel transplant and donation research initiatives.

We look forward to continuing our work with the CDTRP with the shared goal of  eliminating the burden of kidney disease for Canadians and turning transplant into a cure."
– Dr. Leanne Stalker, National Director of Research
March 10: World Kidney Day
KFoC is inviting you to the Am I at Risk? Kidney Health for Everyone webinar on World Kidney Day, March 10.
Did you know that 1 in 10 Canadians has kidney disease? Because there are often no symptoms until kidney disease is advanced, many people aren't aware they have the disease until they've already lost most of their kidney function. That's why it's so important to know the risk factors for kidney disease and what you can do.
At this webinar, find out if you are at risk. You will learn what kidneys do, the major causes and risk factors, how to recognize early warning signs, and what you can do to keep your kidneys healthy.
Date: Thursday, March 10, 2022
Time: 8 pm EST