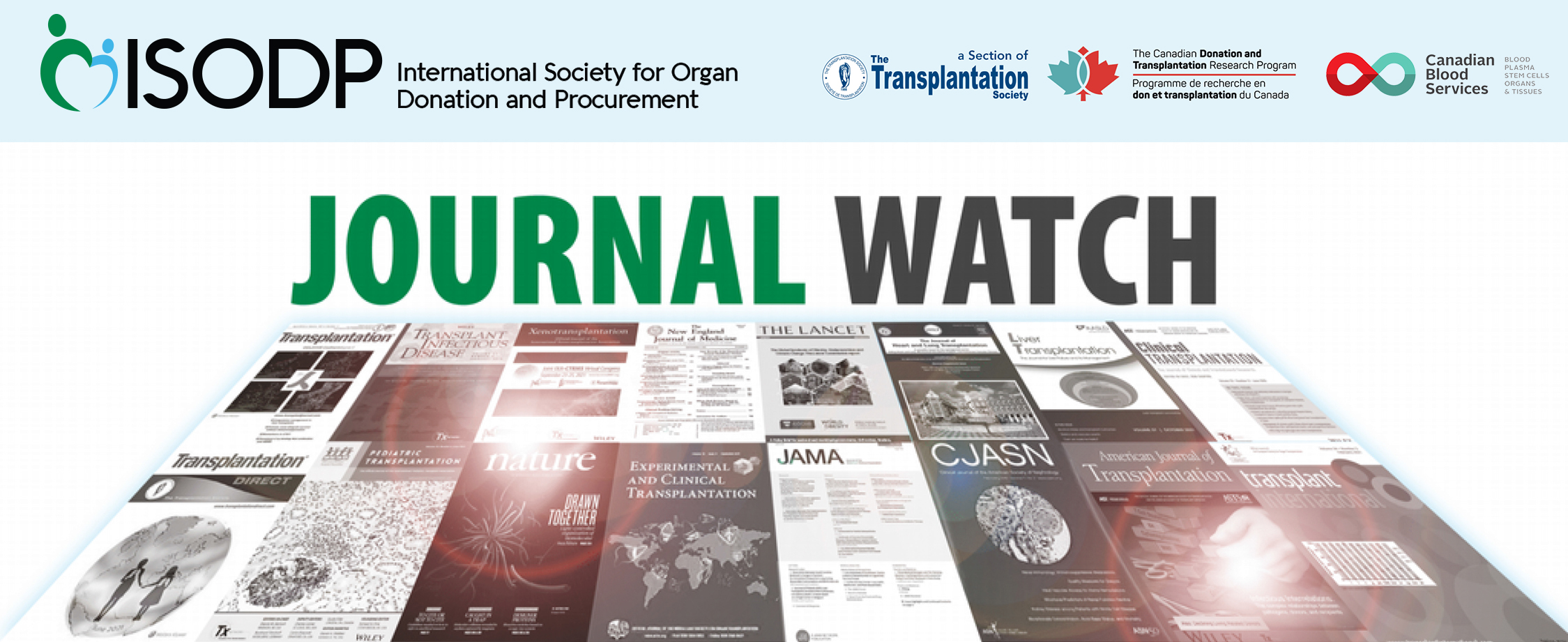 ISODP Journal Watch
The International Society for Organ Donation and Procurement (ISODP) is the organization advancing donation through science, developing professionals and inspiring networks supporting organ donation to improve organ transplantation worldwide (source). The ISODP Journal Watch is an educational resource and benefit to the ISODP members. "Two of the primary goals for the Society are to enhance resources to improve donation practices and to establish an integrated network of donation professionals."
The ultimate goal of Journal Watch would be to lead to the creation of a journal entirely dedicated to organ donation.
A Canadian team led by Dr. Sonny Dhanani and Dr. Matthew Weiss is hosting the ISODP Journal Watch in 2023, having previously taken care of the 2022 issues as well. The team has organized a collaborative effort to review and compile the most relevant donation and transplantation manuscripts from various sources. The Canadian Donation and Transplantation Research Program (CDTRP) and the team ensure that the editions are delivered in a practical dissemination format for Canadian and international colleagues. The editions are prepared with significant assistance from CDTRP trainees Amina Silva and Aisha Adil, as well as CDTRP Communications Manager Stéphanie Larivière.
The team welcomes feedback and is looking forward to an interesting year in review!
September 2023 issue
The September issue focuses on a broad set of donation related issues. Two of the papers were recommendations, one a set of GRADE generated recommendations on DCD from the American Society of Transplant Surgeons and another a look at the 10 most important lessons from the widely promoted Spanish Model. Two other papers look at particularly ethically trying situations, one on how American physicians respond to refusals by patients of pediatric patients to accept a diagnosis of death determined by neurologic criteria, the other a report of 10 years of activity of donation after voluntary euthanasia in the setting of psychiatric disease. Finally, a scoping review covers the actual outcomes of neonatal referral for organ donation.