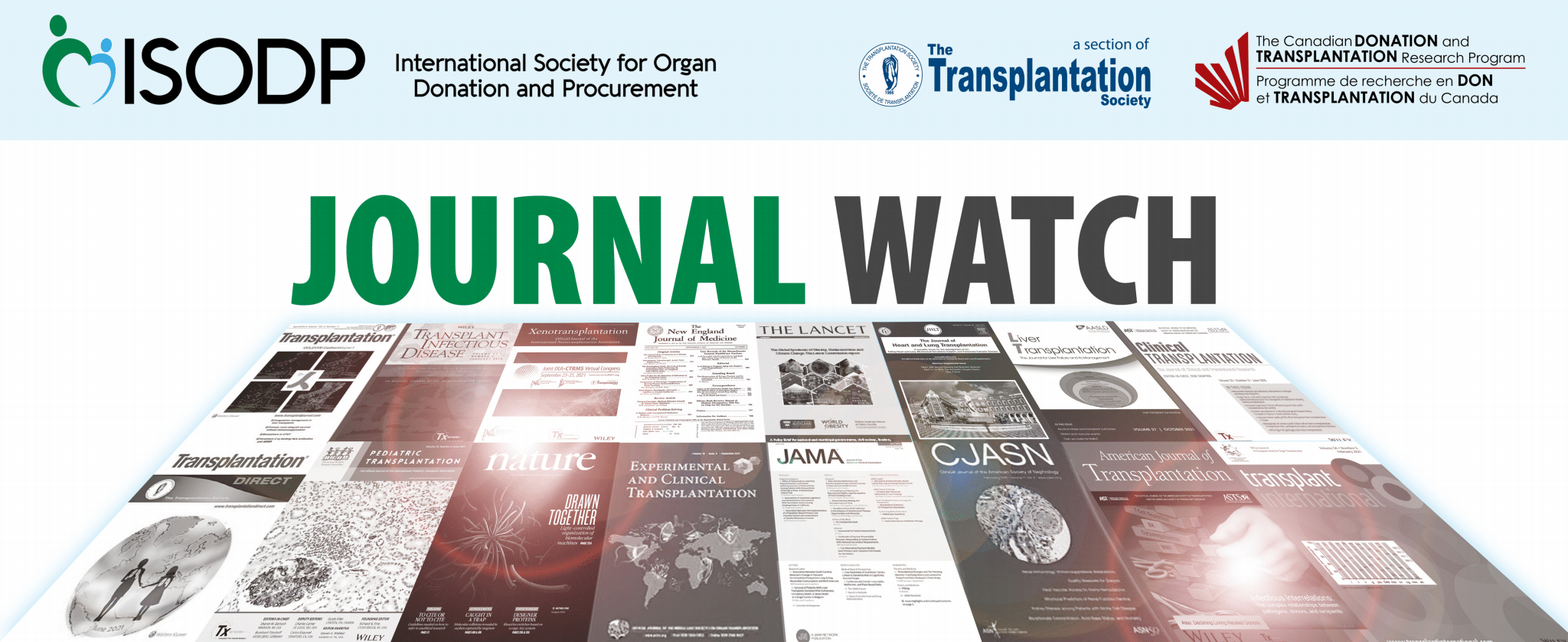 ISODP Journal Watch
The International Society for Organ Donation and Procurement (ISODP) is the organization advancing donation through science, developing professionals and inspiring networks supporting organ donation to improve organ transplantation worldwide. (Source) The ISODP Journal Watch is an educational resource and benefit to the ISODP members. "Two of the primary goals for the Society are to enhance resources to improve donation practices and to establish an integrated network of donation professionals."
The ISODP Journal Watch started in 2021 with a team of UK Researchers. The 2022 edition will be led by a Canadian team, Drs Matthew Weiss and Sonny Dhanani, with the help of CDTRP Trainees and Management Team to identify and summarize relevant articles on organ donation.
The ultimate goal of Journal Watch would be to lead to the creation of a journal entirely dedicated to organ donation.
June 2022 issue
This edition of the Journal Watch focuses mainly on aspects of system development, from how to measure and compare performance metrics to what are the signs of work-related issues we should be monitoring for in donor coordinators. There is an analysis of how even similarly structured systems in the UK and Australia can be very difficult to compare using currently collected data. There is also a report from an international round table explored how donation after voluntary euthanasia (also known as medical assistance in dying) has been integrated into end-of-life care in a few countries, a description of DCD protocol variations in the area covered by an organ donation organization in the United States, and others.