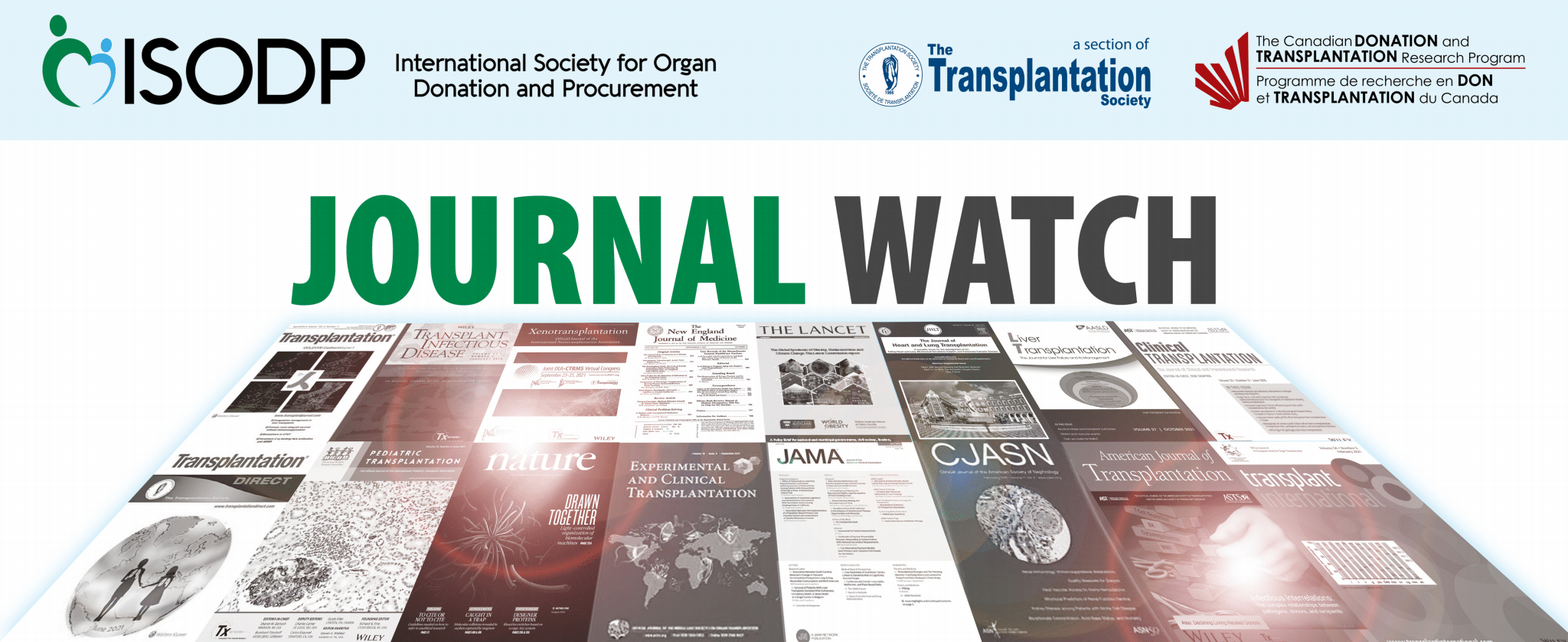 ISODP Journal Watch
The International Society for Organ Donation and Procurement (ISODP) is the organization advancing donation through science, developing professionals and inspiring networks supporting organ donation to improve organ transplantation worldwide. (Source) The ISODP Journal Watch is an educational resource and benefit to the ISODP members. "Two of the primary goals for the Society are to enhance resources to improve donation practices and to establish an integrated network of donation professionals."
The ISODP Journal Watch started in 2021 with a team of UK Researchers. The 2022 edition is led by a Canadian team, Drs Matthew Weiss and Sonny Dhanani, with the help of CDTRP Trainees and Management Team to identify and summarize relevant articles on organ donation.
The ultimate goal of Journal Watch would be to lead to the creation of a journal entirely dedicated to organ donation.
December 2022 issue
As 2022 winds down, this is the last edition delivered straight from the North Pole. As always, the team is pleased to report a diverse selection of articles with topics ranging from public outreach to specific communities to artificial intelligence predictions of time to death after terminal extubation. The topics selected will certainly inform practice and policy, but more importantly they open avenues of future investigation, highlighting areas that require a better understanding from donation stakeholders. Start looking for grants and don't be afraid to seek out collaborators among these authors!