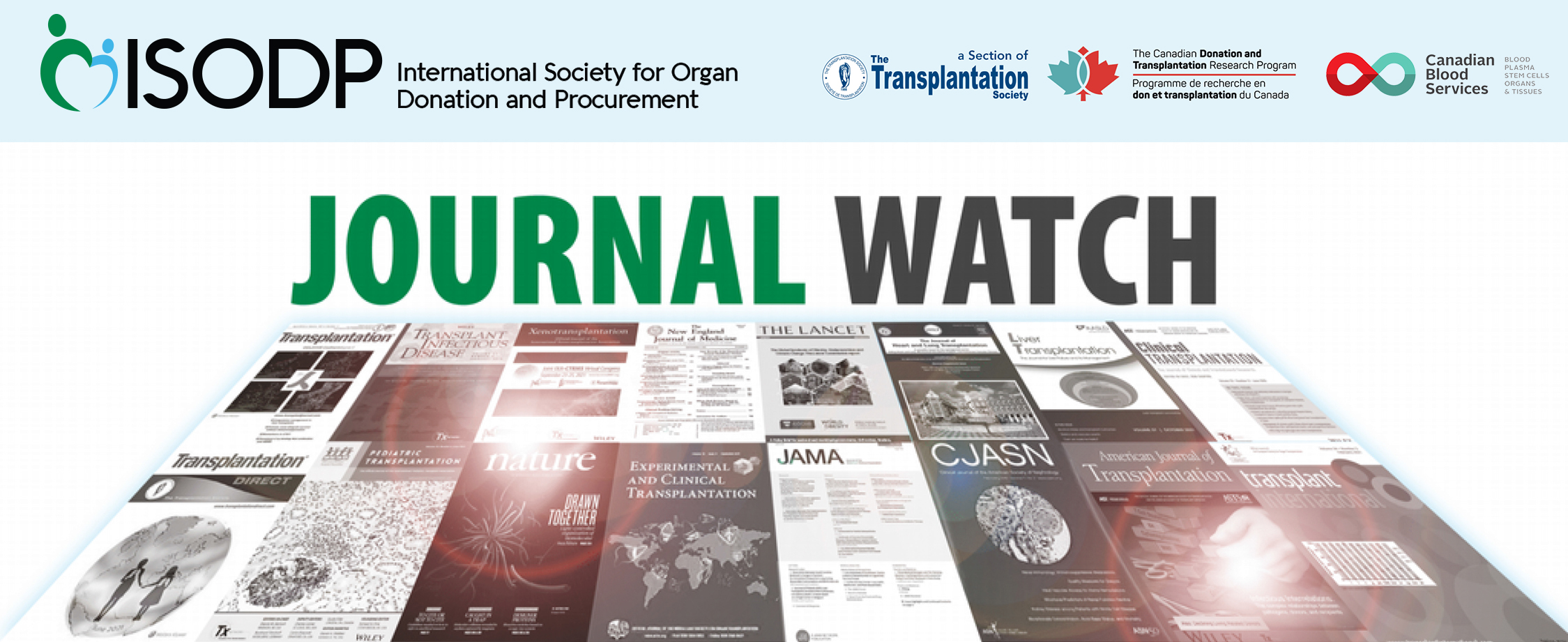 ISODP Journal Watch
The International Society for Organ Donation and Procurement (ISODP) is the organization advancing donation through science, developing professionals and inspiring networks supporting organ donation to improve organ transplantation worldwide (source). The ISODP Journal Watch is an educational resource and benefit to the ISODP members. "Two of the primary goals for the Society are to enhance resources to improve donation practices and to establish an integrated network of donation professionals."
The ultimate goal of Journal Watch would be to lead to the creation of a journal entirely dedicated to organ donation.
A Canadian team led by Dr. Sonny Dhanani and Dr. Matthew Weiss is hosting the ISODP Journal Watch in 2023, having previously taken care of the 2022 issues as well. The team has organized a collaborative effort to review and compile the most relevant donation and transplantation manuscripts from various sources. The Canadian Donation and Transplantation Research Program (CDTRP) and the team ensure that the editions are delivered in a practical dissemination format for Canadian and international colleagues. The editions are prepared with significant assistance from CDTRP trainees Amina Silva and Aisha Adil, as well as CDTRP Communications Manager Stéphanie Larivière.
The team welcomes feedback and is looking forward to an interesting year in review!
April 2023 issue
This edition has an emphasis on ethical issues and how to improve a systems response to the needs of diverse populations. Two articles on ethical controversies surrounding interpretation of the dead donor rule, an evaluation of the rights of indigenous people in the changes of a consent model, and a review of socio-cultural factors that influence pediatric donation consent rates. Other topics covered include a review of quality improvement indicators in donation and a retrospective review of adverse events during pediatric apnea testing.
As always this set of articles represents a small sample of the breadth of exciting work going on in the field of donation science and ethics research. The included articles were generated from teams working in North America, the UK, and China, and of course the excellent reviews include work gathered from across the world. Together the international donation research community continues to generate knowledge and analyses that will help us all create better systems to honor the wishes of those who wish to donate.