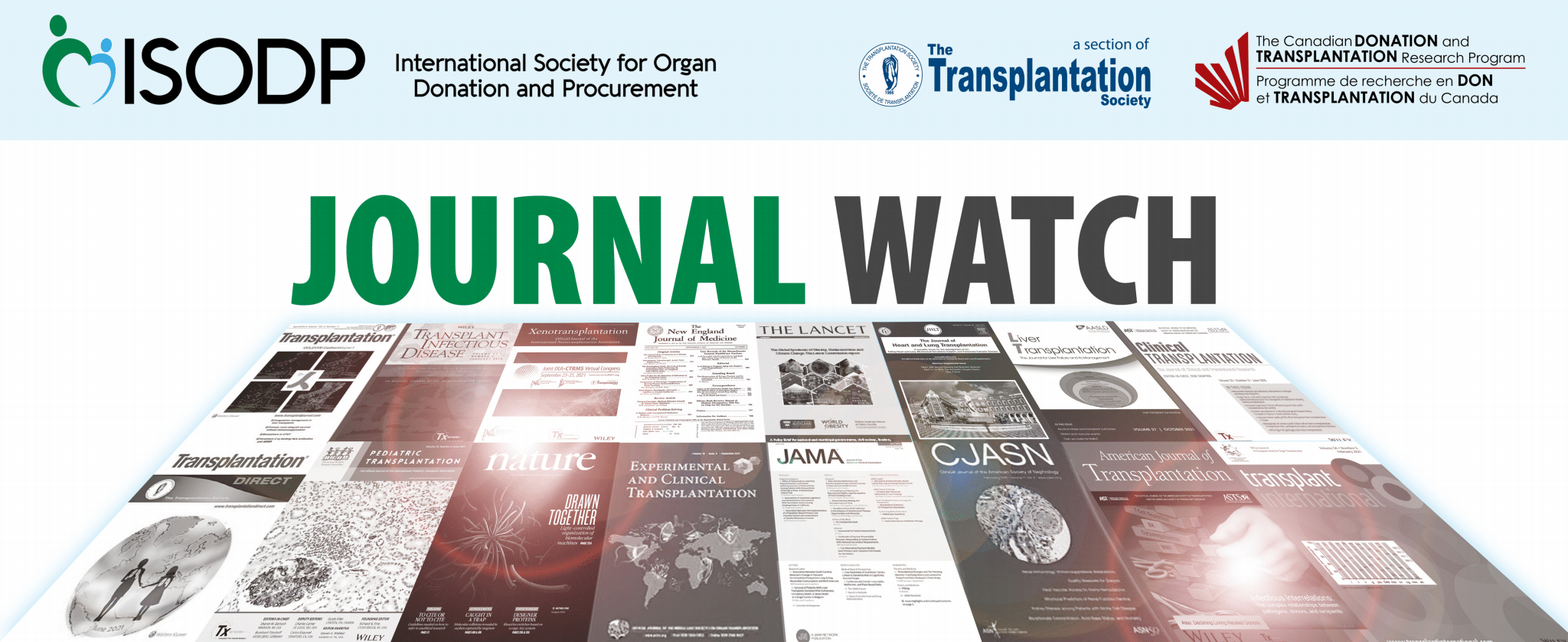 ISODP Journal Watch – March 2022 issue
The International Society for Organ Donation and Procurement (ISODP) is the organization advancing donation through science, developing professionals and inspiring networks supporting organ donation to improve organ transplantation worldwide. (Source) The ISODP Journal Watch is an educational resource and benefit to the ISODP members. "Two of the primary goals for the Society are to enhance resources to improve donation practices and to establish an integrated network of donation professionals."
The ISODP Journal Watch started in 2021 with a team of UK Researchers. The 2022 edition will be led by a Canadian team, Drs Matthew Weiss and Sonny Dhanani, with the help of CDTRP Trainees and Management Team to identify and summarize relevant articles on organ donation.
The ultimate goal of Journal Watch would be to lead to the creation of a journal entirely dedicated to organ donation.
For more info and to register to the newsletter, click the link here.