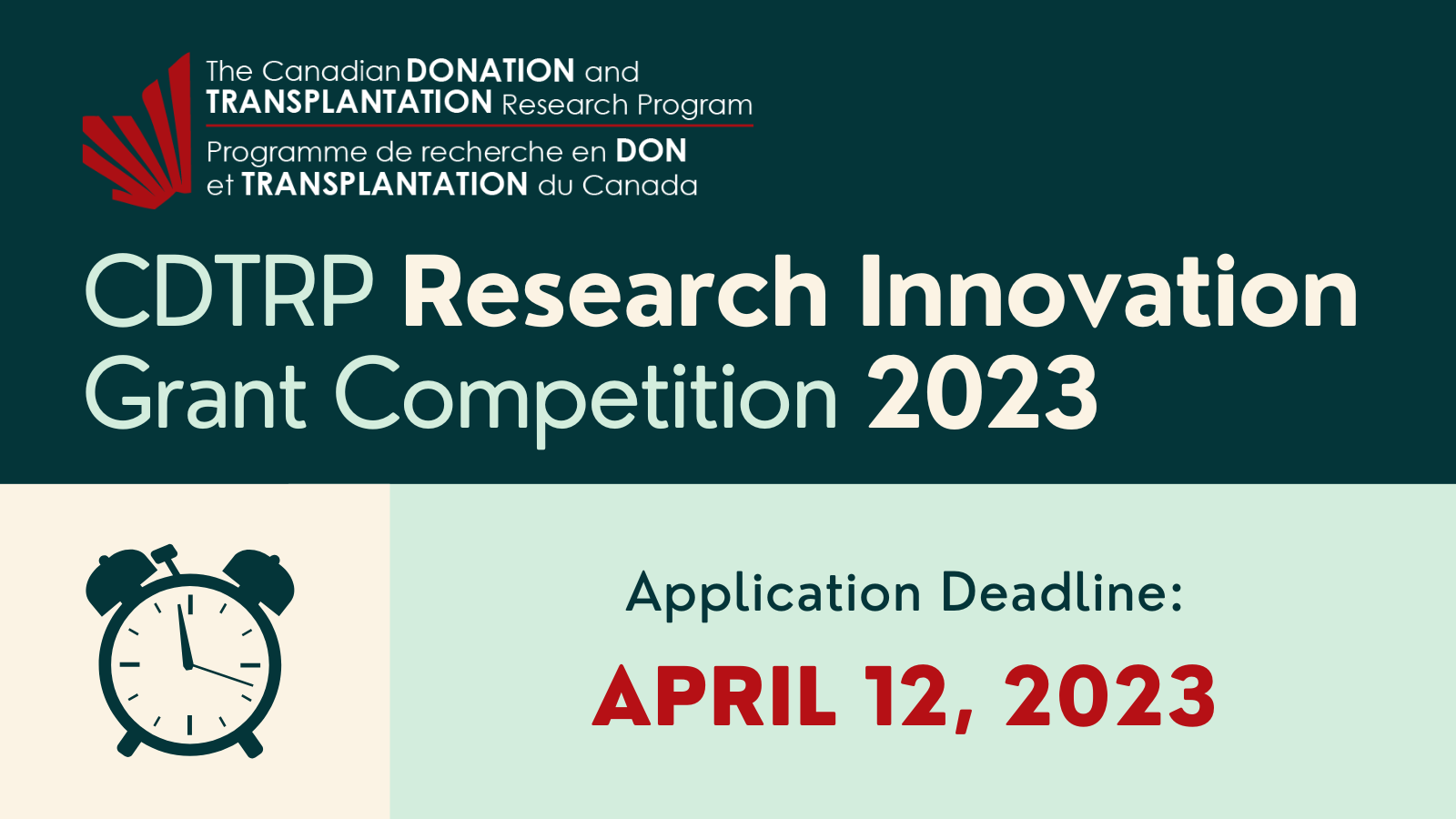 Deadline Reminder: CDTRP 2023 Research Innovation Grant Competition
Attention all researchers and innovators! The deadline for the CDTRP 2023 Research Innovation Grant Competition is April 12, 2023. Don't miss this opportunity to make a difference in the field of donation and transplantation research. Put your best ideas forward and submit your proposal before the deadline. Time is running out, so make sure to get your application in soon!
Since 2013, the Canadian Donation and Transplantation Research Program (CDTRP) has supported research and innovation that addresses barriers within the fields of donation and transplantation, with the ultimate goal of advancing long-term health outcomes and quality of life for Canadian transplant patients. As we are entering our 10th year of creating opportunities for innovative research collaborations, CDTRP is proud to launch its 2023 Research Innovation Grant Competition!
Through strategic partnerships with key partners across Canada, the CDTRP has sustained a commitment to research and development. This collaborative effort between the CDTRP and our partners is intended to seed new and innovative pilot projects in the transplant and donation field.
Thanks to our partners!
For the 2023 competition, the CDTRP itself will offer one $30,000 CAD grant in any field of donation or transplantation research across Canada. In addition, we are proud to partner with the following organizations to provide further funding to support up to twelve grants overall: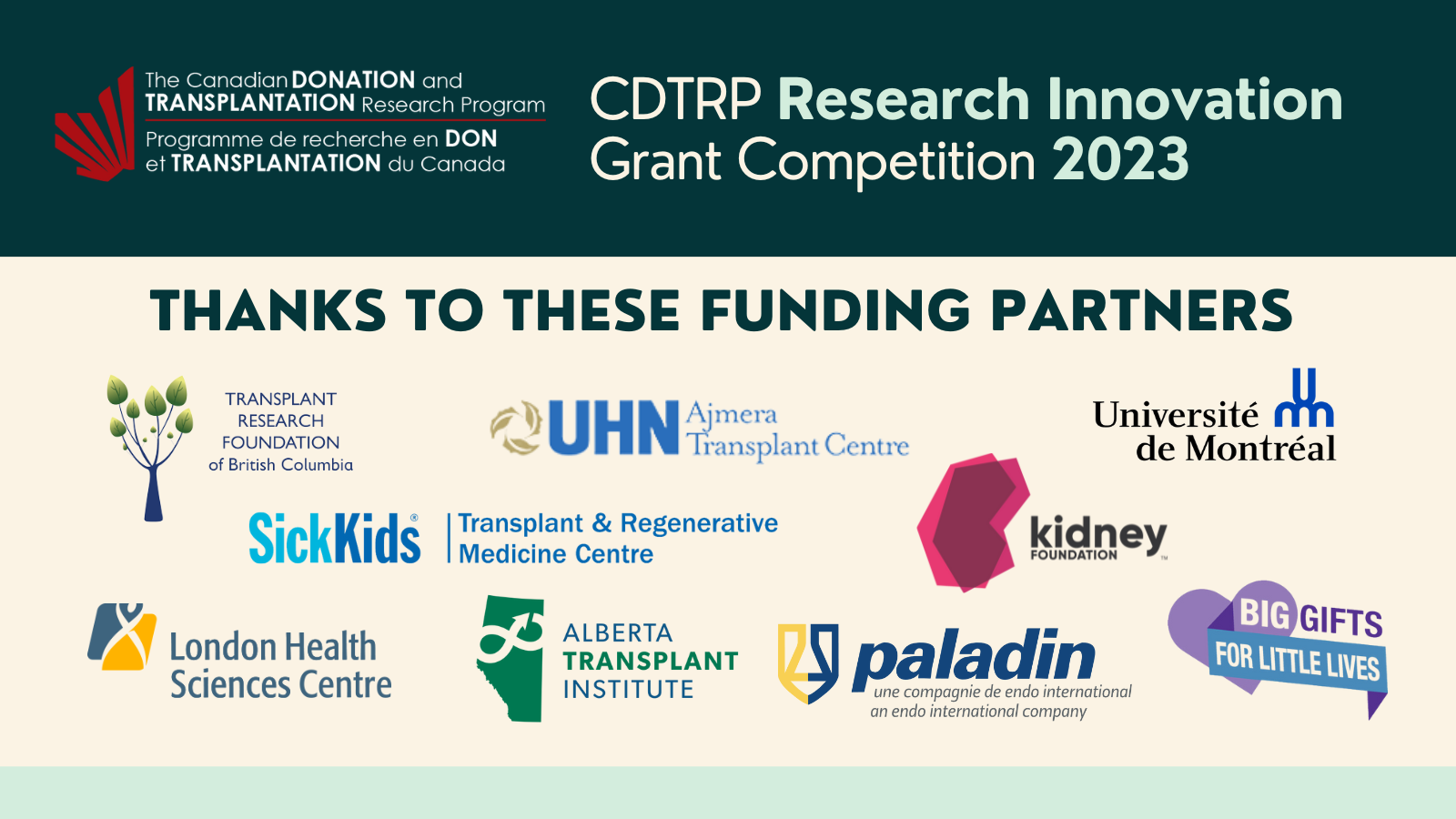 The CDTRP developed the guidelines for the competition, will receive and process the applications, and will evaluate and rank the applications through a competitive peer review process that includes a diverse panel of investigators as well as patient, family and donor partners.
Visit the website for the full details!