Featured Publications in Canadian Journal of Anesthesia: Dr. Kimia Hornamand
Heart recovery after circulatory determination of death: time for public engagement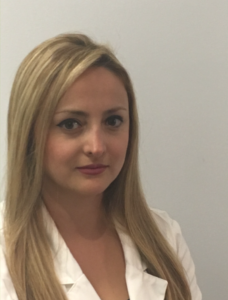 An introduction from Dr. Kimia Hornamand:
Widespread implementation of cardiac donation after circulatory determination of death (cardiac DCDD) in Canada would significantly increase the number of available donor hearts. Widespread implementation of cardiac DCDD in Canada has been slowed partly by questions surrounding the ethicality and acceptability of such protocols among Canadians. To this end, the authors conducted two nationwide surveys to evaluate theacceptability of cardiac DCDD protocols among healthcare workers and the Canadian public. Qualitative and mixed methods research is currently underway to contextualize the findings of the national surveys and identify opportunities and challenges in ensuring that cardiac DCDD programs in Canada are implemented in a manner that is consistent with Canadian's values.
About the Canadian Journal of Anesthesia
MISSION STATEMENT: "Excellence in research and knowledge translation in anesthesia, pain, perioperative medicine, and critical care"
Overview:
The Canadian Journal of Anesthesia (the Journal) is owned by the Canadian Anesthesiologists' Society and is published by Springer Nature Switzerland AG. From the first year of publication in 1954, the international exposure of the Journal has broadened considerably, with articles now received from over 50 countries. The Journal is published monthly, and has an impact Factor (mean journal citation frequency) of 3.374 (in 2018). Article types consist of invited editorials, reports of original investigations (clinical and basic sciences articles), case reports/case series, review articles, systematic reviews, accredited continuing professional development (CPD) modules, and Letters to the Editor. The editorial content, according to the mission statement, spans the fields of anesthesia, acute and chronic pain, perioperative medicine and critical care. In addition, the Journal publishes practice guidelines and standards articles relevant to clinicians. Articles are published either in English or in French, according to the language of submission.