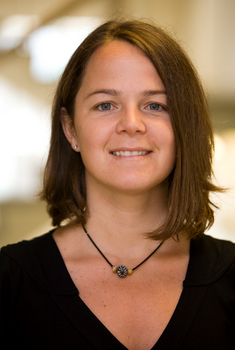 Dr. Karen Yeates will discuss "Setting urgent health research priorities for Indigenous, rural and remote populations in Canada: Can we find a balance between the perspectives and needs of communities with those of health researchers?" Dr. Yeates is our eighth speaker for the Cross Cutting Priorities in Research Webinar Series (2019-2020). She will develop the topic under the Indigenous, Rural and Remote Population priority. Dr. Yeates will discuss the use of mobile phones in treatment of chronic kidney disease and how that can be applicable for reaching remote and rural populations in Canada.
When: March 9, 4pm EST / 1pm PST / 2pm MST / 5pm AST
Join the webinar: https://cdtrp.zoom.us/j/511879620
Canada: +1 647 558 0588 or 855 703 8985 (Toll Free)
Meeting ID: 511 879 620
Profile:
Karen Yeates is a graduate of Queen's Medical School and received Internal Medicine training in Toronto. She then completed a fellowship in Nephrology at Queen's University in Kingston, Ontario combined with a Master in Public Health from Harvard University.  She is co-founder and co-director of the Queen's University School of Medicine Office of Global Health and is a clinician-researcher with a global health research focus in 'mHealth' and how it can improve access to prevention, detection and treatment for non-communicable disease (hypertension, diabetes, cardiovascular disease, chronic kidney disease and cancer).
Dr. Yeates is interested in improving access to care for underserviced populations in Canada and sub-Saharan Africa.  Her current projects include country coordinator for The PURE Study Tanzania which is the Prospective Urban and Rural Epidemiology Study that will follow 2000 participants for more than 10 years in a global cohort to measure the impact of lifestyle and environment on development of chronic disease.  She is also the country lead for The International Polypill Study, a primary prevention study on cardiovascular disease in Tanzania.  Dr. Yeates is a principal investigator on a recently awarded CIHR-Global Alliance for Chronic Diseases grant 'DREAM-GLOBAL' that is focused on the use of mobile phones to reduce hypertension in rural Aboriginal communities in Canada and, in Northern Tanzania.  She was recently awarded the Rising Stars in Global Health award from Grand Challenges Canada that will use smartphones to screen for cervical cancer and is the principal investigator on another Rising Stars grant from Grand Challenges Canada that will scale up the use of mobile phones to distribute insecticidal treated bed-nets for malaria and anti-hypertensive medications in Tanzania.