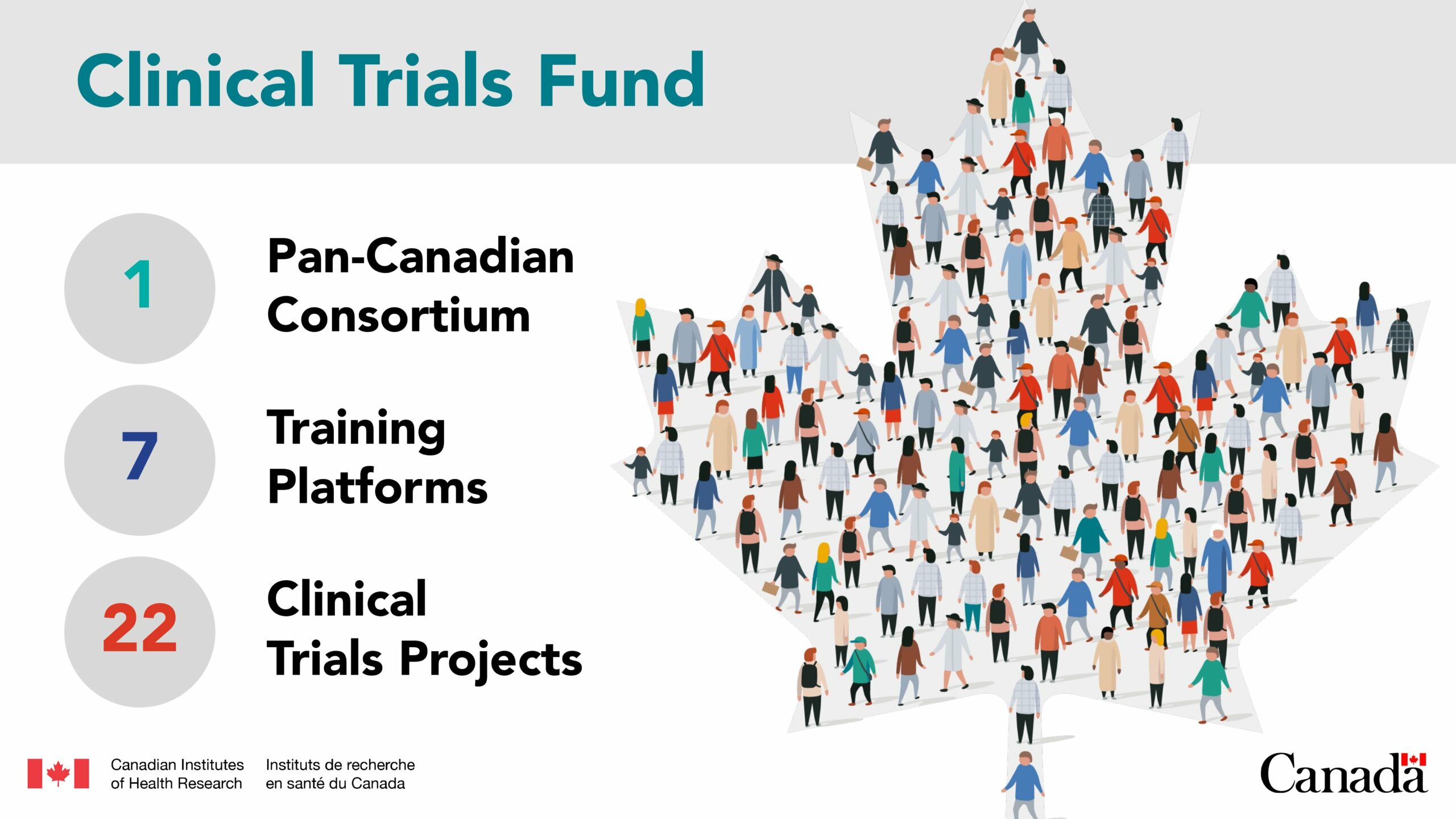 The Canadian Institutes of Health Research announced new investment to support clinical trials
The Honourable Filomena Tassi, Minister of the Federal Economic Development Agency for Southern Ontario, on behalf of the Honourable Jean-Yves Duclos, Minister of Health, announced a new investment to support one clinical trials consortium, seven training platforms, and 22 research projects. This is Canada's largest-ever investment in clinical trials.
The Accelerating Clinical Trials Consortium, led by Dr. PJ Devereaux (Population Health Research Institute of McMaster University and Hamilton Health Sciences) along with hundreds of researchers from across the country, is expanding existing clinical trial networks and helping to create new networks that will improve collaboration, knowledge sharing, efficiency, quality, and the number of clinical trials in Canada. This Pan-Canadian consortium is receiving $39M for its activities.
Seven training platforms are receiving a combined investment of over $32M to train a new generation of scientists and researchers in such specialties as biostatistics, stroke research, behavioural change, and the general practice of clinical research. One of them is the Canadian Consortium of Clinical Trial Training platform. This collaborative initiative led by Dr. Jean Bourbeau (Research Institute of the McGill University Health Centre) is addressing the critical need for training and mentoring of clinical research professionals to fill gaps across our public institutions and biotechnology industries.
Approximately $60M is being awarded to 22 projects to fund clinical trial phases, designs, and objectives that align with the priorities of the BLSS.
CDTRP is proud to support this great initiative.
Congratulations to all Canadian researchers implicated!