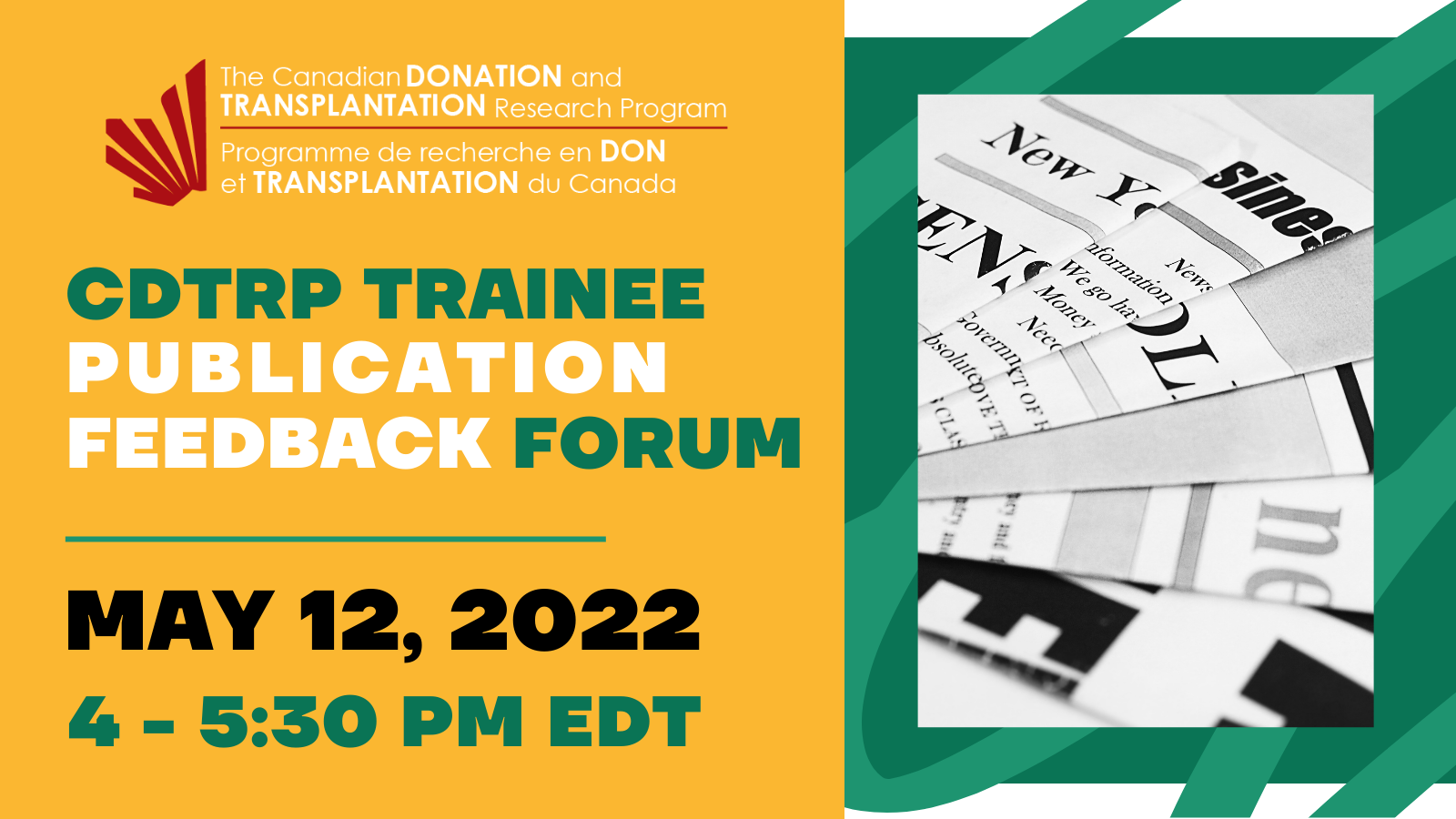 CDTRP Trainee Publication Feedback Forum
This year CDTRP is supporting a new initiative to help trainees develop scoping, narrative, or rapid reviews exploring important and underexplored research topics. The goal of the initiative is to fill gaps in the literature while providing up-and-coming researchers with an opportunity to hone their research skills, expand their networks, and gain experience in the processes of research and publication in peer-reviewed medical journals.
Supported by their CDTRP mentors, the trainee project teams have been hard at work developing their research questions and honing their protocols. They are now looking for feedback from the wider CDTRP community of researchers.
To this end, you are invited to an online feedback forum hosted by CDTRP on Thursday, May 12, from 4:00 – 5:30 pm EDT. Trainees will present their proposed research plans and solicit constructive feedback from experienced investigators, PFD partners, and fellow trainees.
If you would like to attend the forum, please register below.
Feedback on trainee project plans will be essential to ensuring the success of the trainees' research, so please do consider joining us!