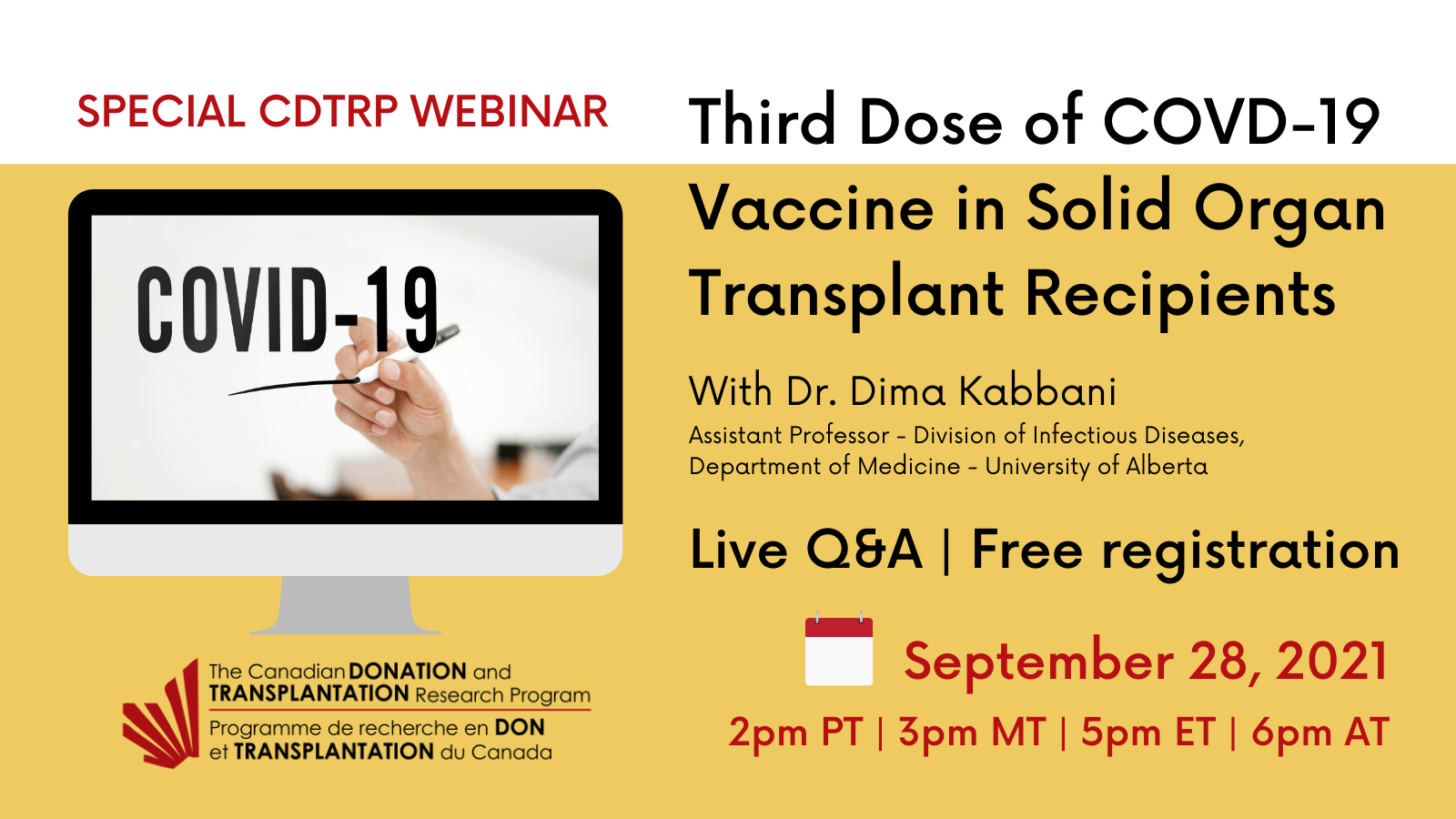 CDTRP September 28 Special Webinar: Third dose of COVID-19 Vaccination in Solid Organ Transplant Recipients
Are you wondering about the effects of the COVID-19 third booster vaccine on immunocompromised people?
The standard two-dose vaccine immunization may provide limited immunity against COVID-19 disease for organ transplant recipients. To help increase immunity, boosters of the mRNA COVID-19 vaccines are now being offered to immunocompromised organ transplant recipients in many parts of Canada. During this special CDTRP webinar on September 28 at 5 pm EST, Dr. Dima Kabbani from the University of Alberta will discuss the latest research and what the transplant community should know about third doses. A Q & A will follow the presentation. You can ask your questions in English, French or Spanish.
Pre-registration is required for this free webinar.
Mark your calendar: Tuesday, September 28, 2021 at 2pm PT | 3pm MT | 5pm ET | 6pm AT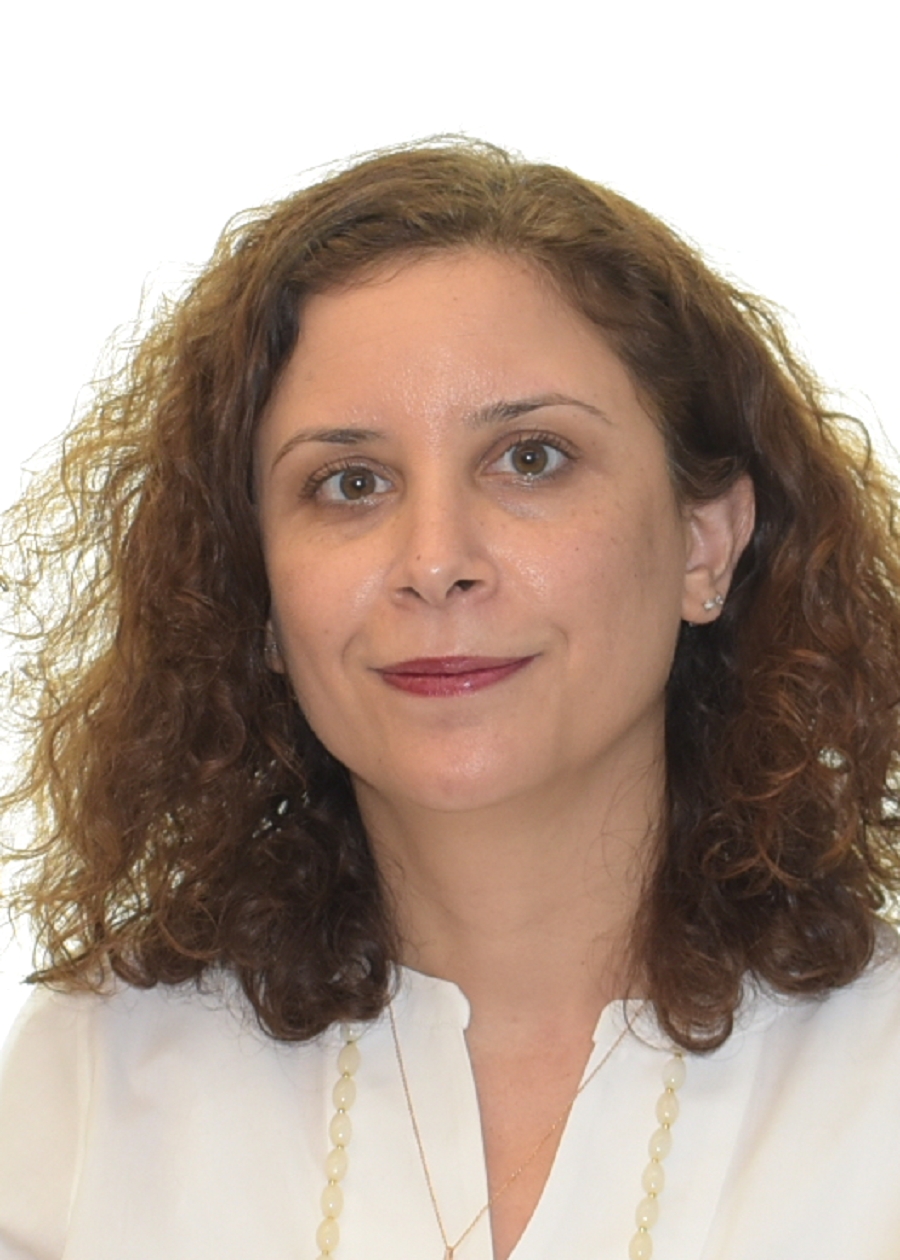 About Dr. Dima Kabbani
Dr. Dima Kabbani is an Assistant Professor in the division of infectious diseases at the University of Alberta. Her clinical focus is infections in the immunocompromised host. She is the education lead for the transplant Infectious diseases fellowship program at the University of Alberta. Her researchareas include the epidemiology and outcomes of infections in organ transplant recipients and more recently response to COVID-19 vaccines in organ transplant.