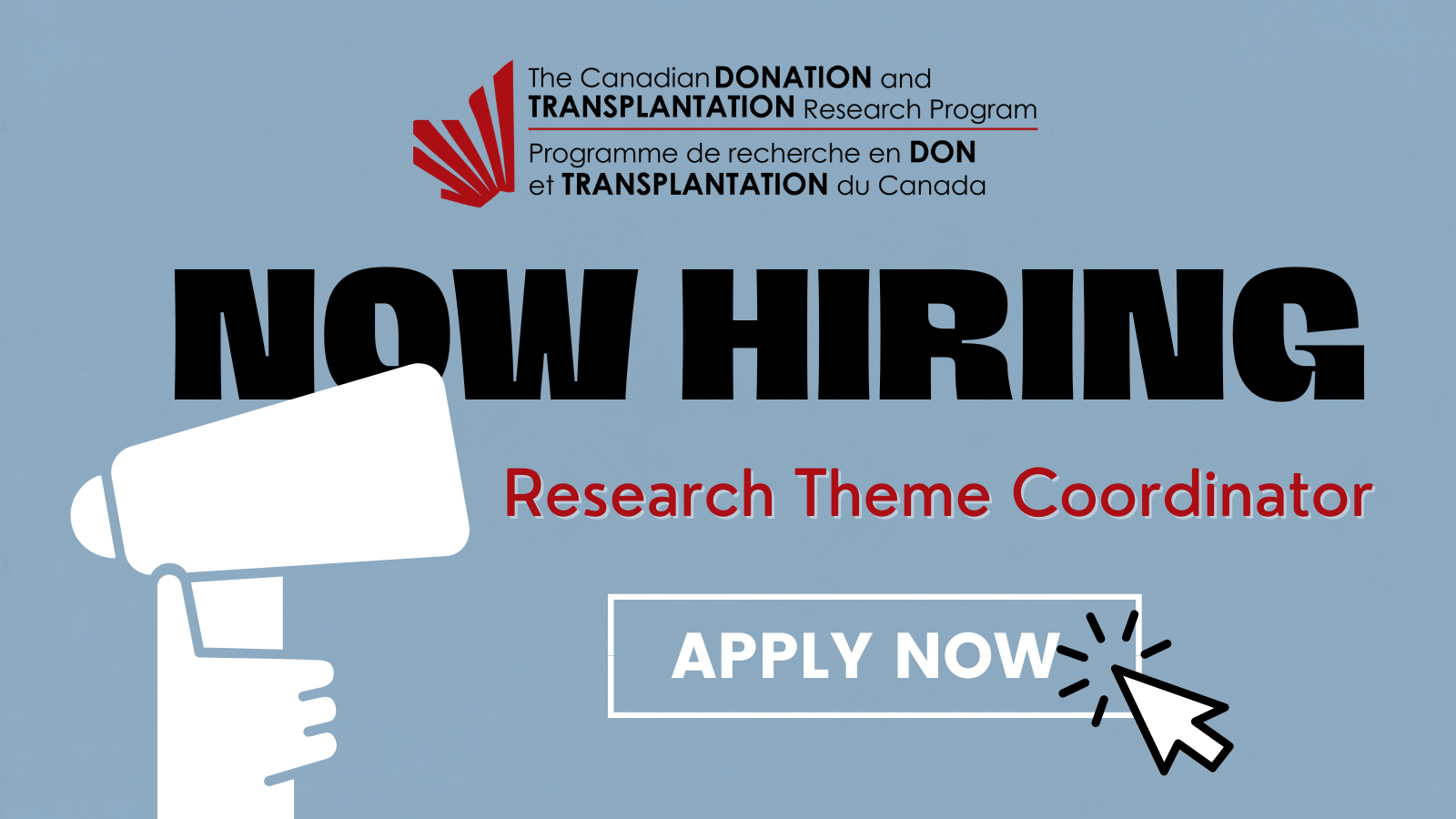 CDTRP is hiring! Looking for a Research Theme Coordinator
The CDTRP Management Team is on the move! We are pleased to share with you several changes that have taken place over the past few months as well as a great opportunity to expand our great team.
Following the departure of Mélanie Dieudé last January as Executive Director, Patricia Gongal, then Director of Strategic Communications, took over the interim position. Thanks to her excellent work in taking over the reins of the network, Patricia has been appointed as permanent Executive Director, thus creating a harmonious link between the Management and Executive Teams, as well as overseeing all network activities.
Katie Bain, Research Manager of CDTRP's Research Services Platform and for the five CDTRP Research Themes and numerous working groups since March 2021, will take on the position of Director of Partnerships. This is a great new challenge she will take up to allow CDTRP to ensure its sustainability and work with our many partners to ensure the success of our events and research activities.
Demitra Yotis, previously the Clinical Data Coordinator for the PREVenT-COVID project, among others, and Katie's close collaborator in research, will be taking on management of the CDTRP Research Services Platform and the CDTRP working groups in addition to continuing her excellent work on the PREVenT-COVID project.
CDTRP Research Theme Coordinator Job overview
This leaves us with a vacancy to support Themes, Hubs, and working groups. We are looking to fill the position of Research Theme Coordinator to take charge of the research activities of our five Research Themes.
The CDTRP Research Theme Coordinator's primary role is to manage, coordinate and report on activities undertaken by the research Themes. The role is also responsible for supporting the interaction and integration across the 5 Themes, helping to support the CDTRP Cross-cutting research priorities (which include equity, diversity and inclusion, and rural, remote and Indigenous populations) and helping to take on other roles as needed to support the CDTRP.
Please submit your resumé and cover letter, including a short description of your experience in increasing equity, diversity and inclusion or supporting a diverse community, to: info@cdtrp.ca.
The position will remain open until filled; a review of applications will begin September 15, 2022.