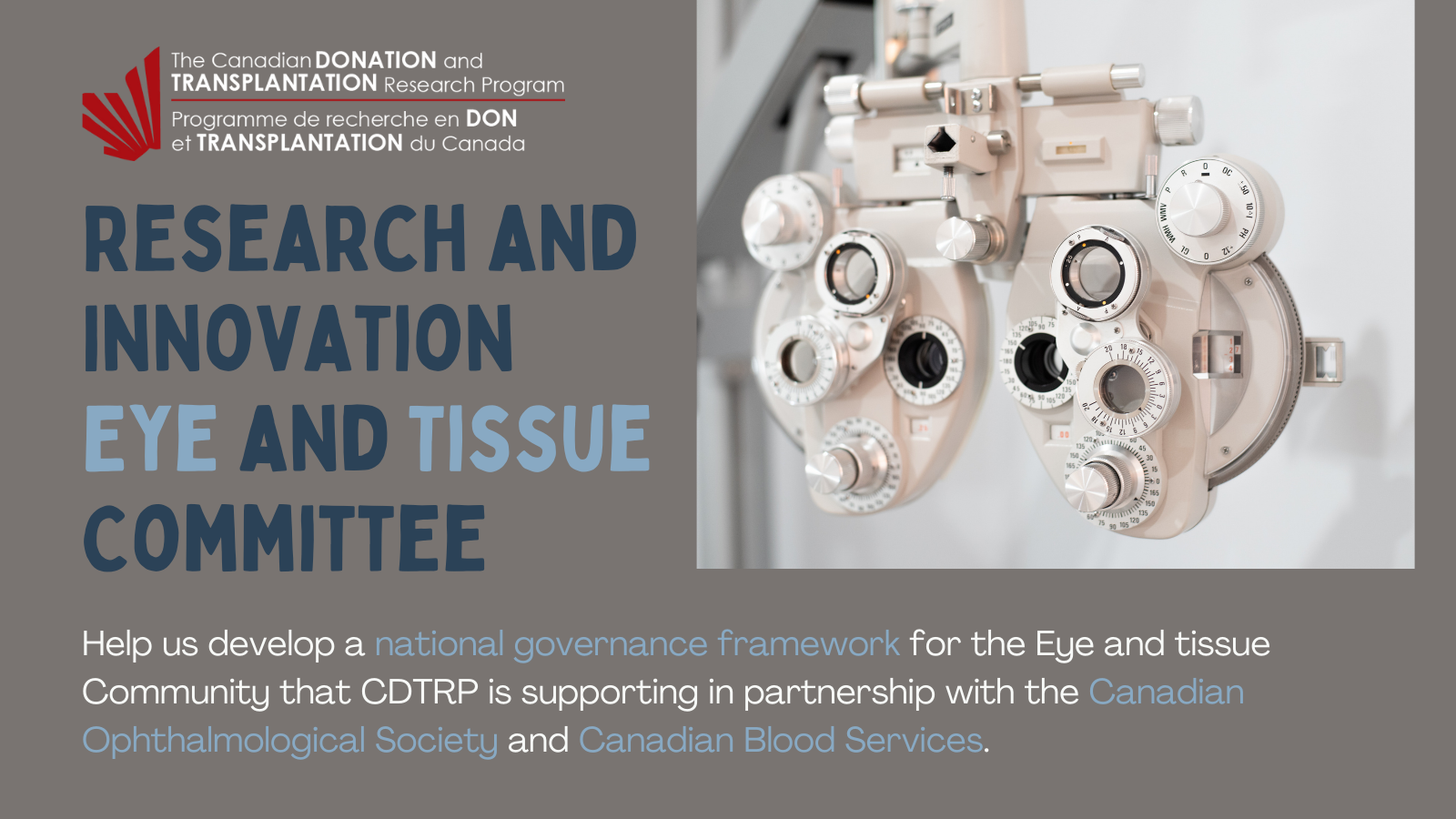 CDTRP Research and Innovation Eye and Tissue Committee Survey
In an effort to bridge the gap between Clinical/Eye and Tissue Bank/Research groups, we are launching the CDTRP Research and Innovation Eye and Tissue Committee. This new Research Committee is part of the overall strategy to advance and develop a national governance framework for the Eye and tissue Community that CDTRP is supporting in partnership with the Canadian Ophthalmological Society and Canadian Blood Services. Our guiding vision for this Research Committee is to enable collaborative research efforts to fill knowledge gaps identified by the human eye and tissue community and link with other national governance structures to inform and improve clinical practices. We would be grateful if you took a few moments to answer some questions to help guide our activities.
All information will be kept strictly confidential and will be used only in aggregated and statistical forms, following the privacy guidelines and best practices of the University of Alberta (host institution of the CDTRP). To help inform our future directions we, may share anonymized info with our partners including, Canadian Blood Services, Health Canada, Canadian Ophthalmological Society, and Juniper Consulting.
If you know other people in your organization or community who may be interested in participating in this survey or the CDTRP Research and Innovation Eye and Tissue Committee, kindly forward the survey link below. Thank you for your participation. We appreciate your input and effort to inform this important work.