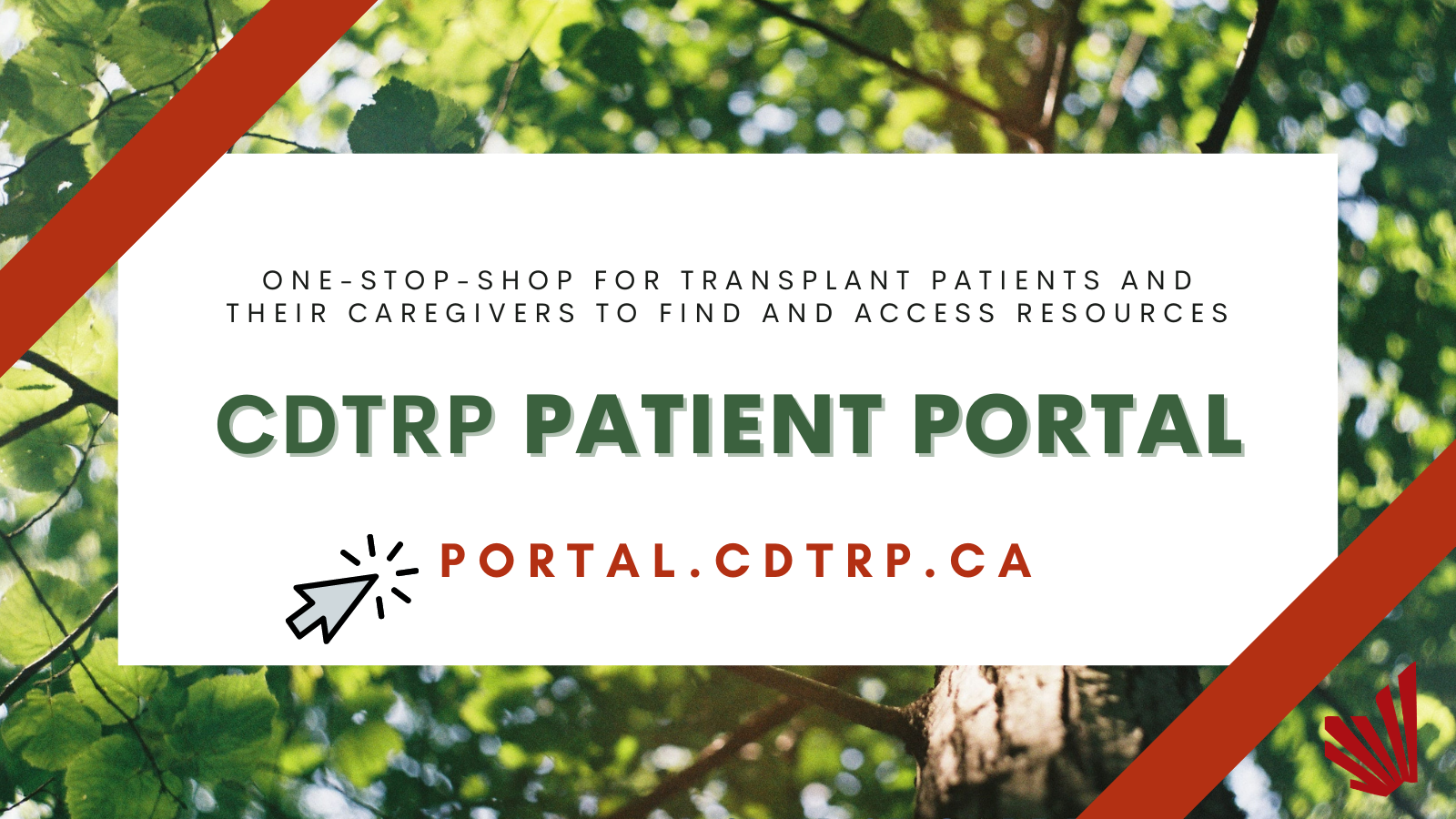 CDTRP Patient Portal – Promotion
With more than 200 resources gathered from across Canada, CDTRP's Patient Portal is a one-stop shop for transplant patients and their caregivers to find and access resources that are searchable by name, region, organ or tag!
The Patient Portal is a trusted sourced of information for our transplant community. Its intent is to be reflective of what matters most to patients, families, donors. and allied health professionals. If you don't see a specific resource that would benefit our transplant community, click here to submit your suggestions!
PROMOTION!
You can also download our patient portal digital posters and flyers to share within your clinics below.
Here is a quote from a Kidney Transplant Recipient using the CDTRP Patient Portal:
As a transplant recipient, it is overwhelming and exhausting to be kept informed about matters related to my health, especially during COVID-19. It's hard to know what information I can trust and it's time consuming to do my own research. CDTRP's Patient Portal is a central hub I can trust which keeps me in control of my own transplant journey.