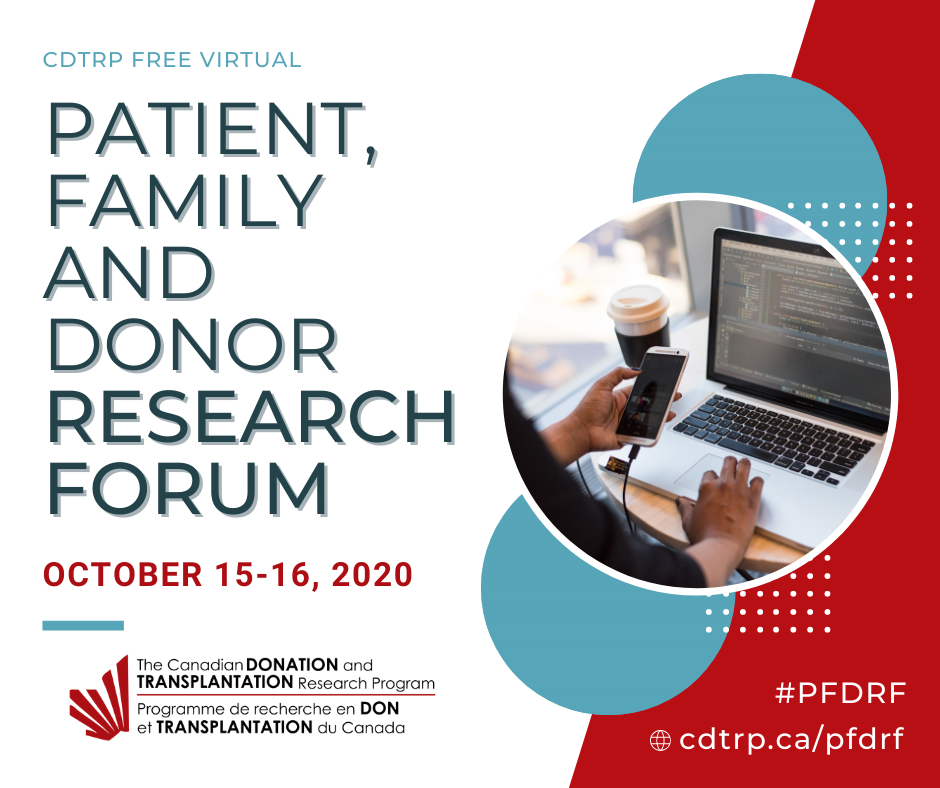 CDTRP Patient, Family and Donor Research Forum – October 15-16, 2020
The CDTRP is happy to invite all patients, family members and living donors interested in donation and transplantation research to attend this two-day event. The event will be separated in four blocks:
Family-caregivers;
Transplant recipients;
Living donors;
Future avenues for research.
Be sure to check out our pre-symposia tutorials "Introduction to the Immune System in Transplantation" and "How to Interpret Scientific Manuscripts and Figures". Click here to brush up on your skills before the event.
#PFDRF
Supporters
The CDTRP would like to thank the Support of the following organizations (in alphabetical order):
The FREE online event is taking place on October 15-16, 2020.
#PFDRF