CDTRP Theme 1 is pleased to announce its new co-leads: Drs. Sonny Dhanani, Aviva Goldberg, Marie-Chantal Fortin, Vanessa Silva e Silva & Ms. Mary Beaucage
After many years of service, Dr. Matt Weiss, Dr. Jennifer Chandler and Ms. Laurie Blackstock will transition out of their roles as Theme 1 leads, but they will remain active CDTRP members. We want to thank Matt, Jennifer and Laurie for the dedication, passion, enthusiasm, and motivation they have brought to Theme 1 (Improve a Culture of Donation)!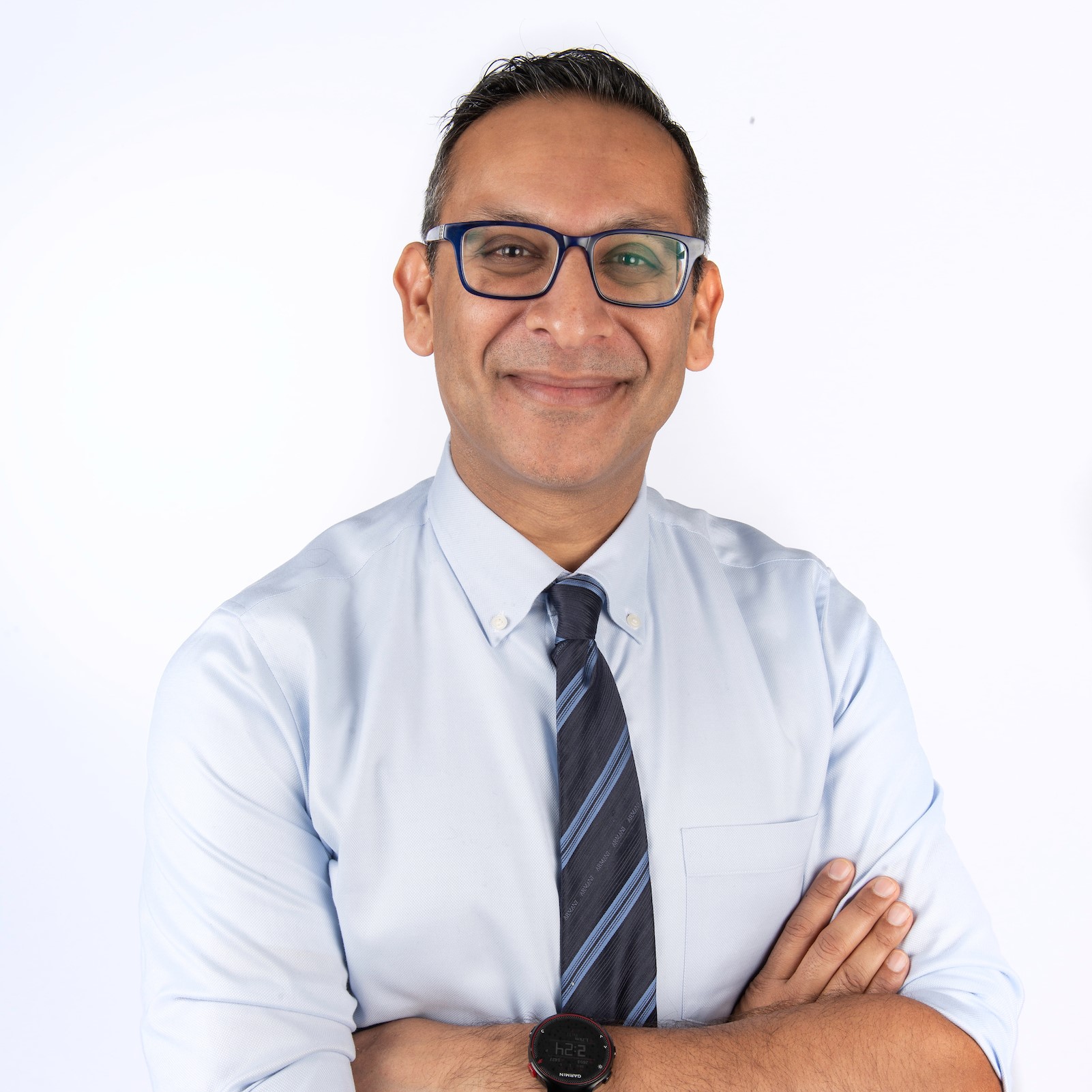 Dr. Sonny Dhanani
Dr. Dhanani is the chief of the pediatric intensive care unit at the Children's Hospital of Eastern Ontario (CHEO) in Ottawa and Associate Professor (Pediatrics)at the University of Ottawa. He is now the Chair of the Canadian Donation Physician Network, Chair of Canadian Blood Services' national Deceased Donation Advisory Committee, and steering committee member of Health Canada's Organ Donation and Transplantation Collaborative. Dr. Dhanani is Associate Director for donation research for the Canadian Donation and Transplantation Research Program. His own area of focus is leading international research pertaining to practices and standards for determining death after cardiac arrest for the purposes of donation.
Sonny's fun fact:
"I am goalie for beer league hockey. My lowest score was 0! (just once) and highest was 15 goals on me. 15!"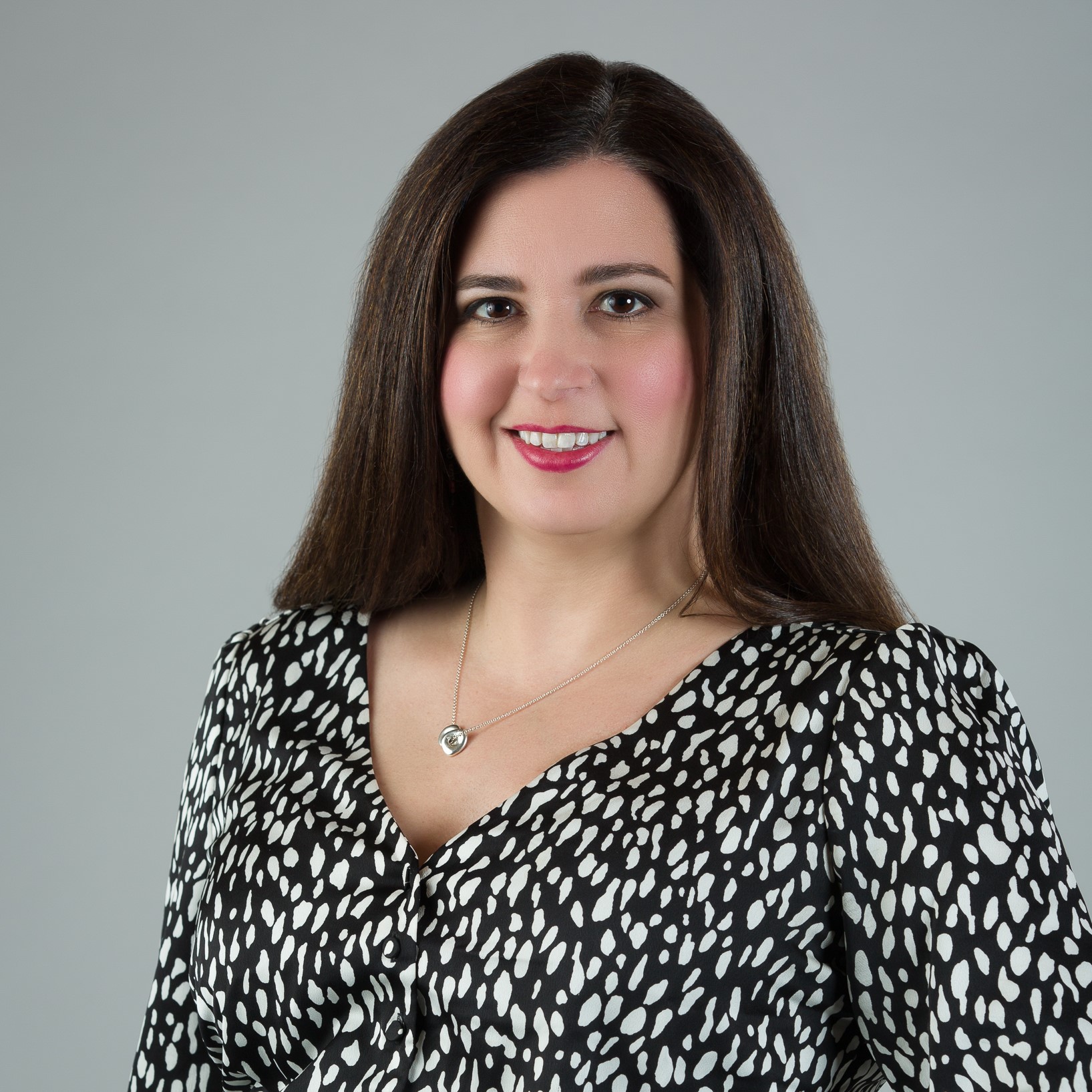 Dr. Aviva Goldberg
Dr. Aviva Goldberg is a pediatric transplant nephrologist and ethicist in Winnipeg, Manitoba. She is Associate Dean Student Affairs and the Section Head of Pediatric Nephrology at the Max Rady College of Medicine. She is the Secretary of the Canadian Society of Transplantation and chairs the Kidney Allocation Committee at Transplant Manitoba and co-directs the UGME Professionalism curriculum at the Max Rady College of Medicine. Along with Dr. Rebecca Greenberg and Dr. David Rodrigues Arias, she edited the first book on pediatric transplant ethics. Her work focuses on transplant ethics, medical education and support, and equity, diversity and inclusion.
Aviva's fun fact: 
"I was an extra in a movie with Jennifer Lopez and Richard Gere that filmed during my fellowship- my program gave me three days off to chase my movie star dreams!"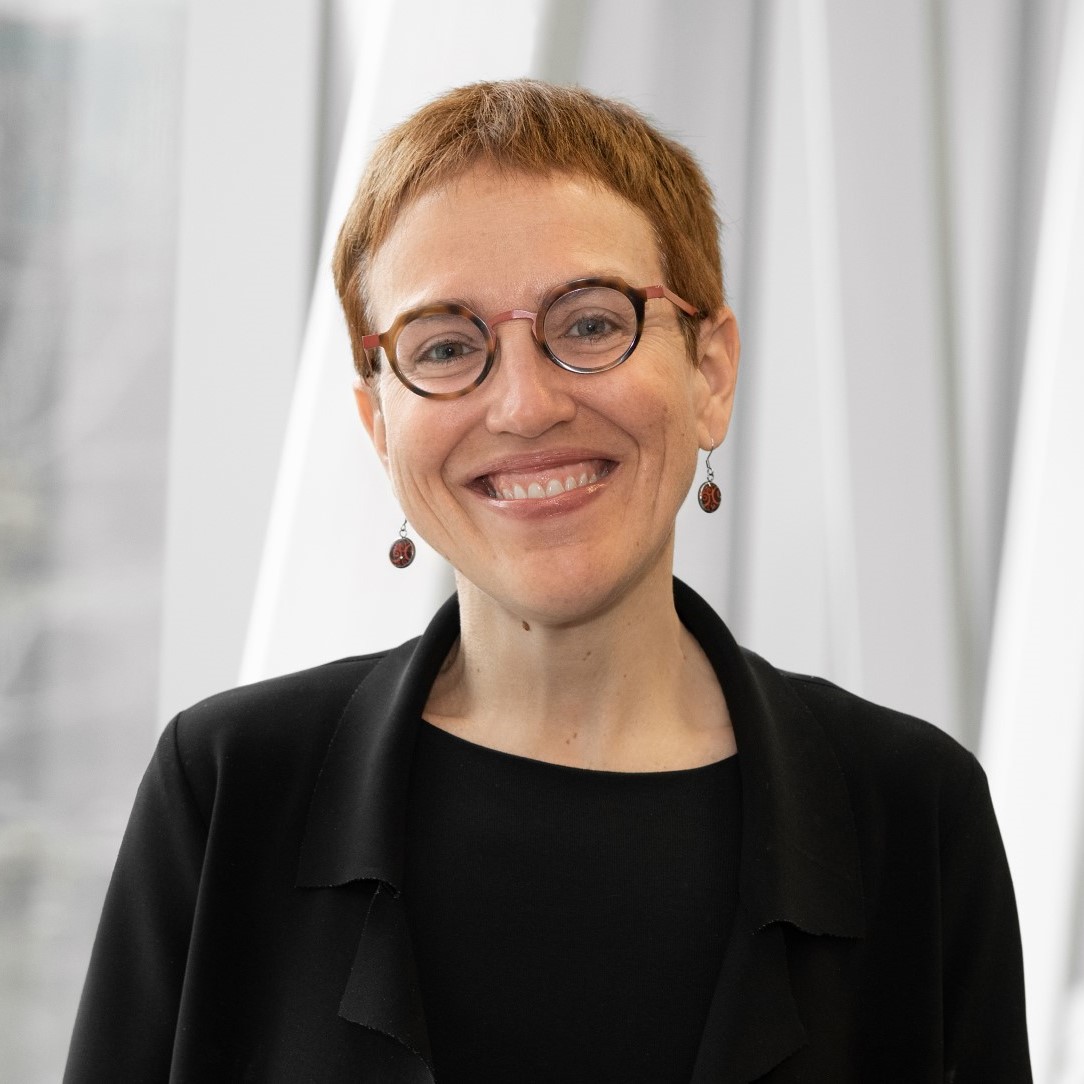 Dr. Marie-Chantal Fortin
Marie-Chantal Fortin, M.D., Ph.D., F.R.C.P.(c) is a transplant nephrologist at the Centre hospitalier de l'Université de Montréal (CHUM), a researcher at theResearch Center of the CHUM and a professor at the Faculty of Medicine of the Université de Montréal. She received her medical degree from the Université de Sherbrooke. She completed her nephrology residency at the Université de Montréal. She has completed a PhD in bioethics in 2008 at the Université de Montréal. Dr. Fortin is a researcher within the Canadian Donation and Transplantation Research Program (CDTRP) and the co-leader of the Patient-Researcher Partnership Platform. Her research interests are related to transplantation ethics and patient and researcher partnership in research and clinical care. She is a member of the ethics committee of Transplant Québec, the Canadian Blood Services and the Collège des médecins du Québec. Finally, she is also a research scholar of the FRQS.
Marie-Chantal's fun facts: 
"I am the shortest transplant nephrologist in Canada and for the sake of CDTRP, I participated to a lipsync battle as a Minion and as a Spice Girl with blonde hair!"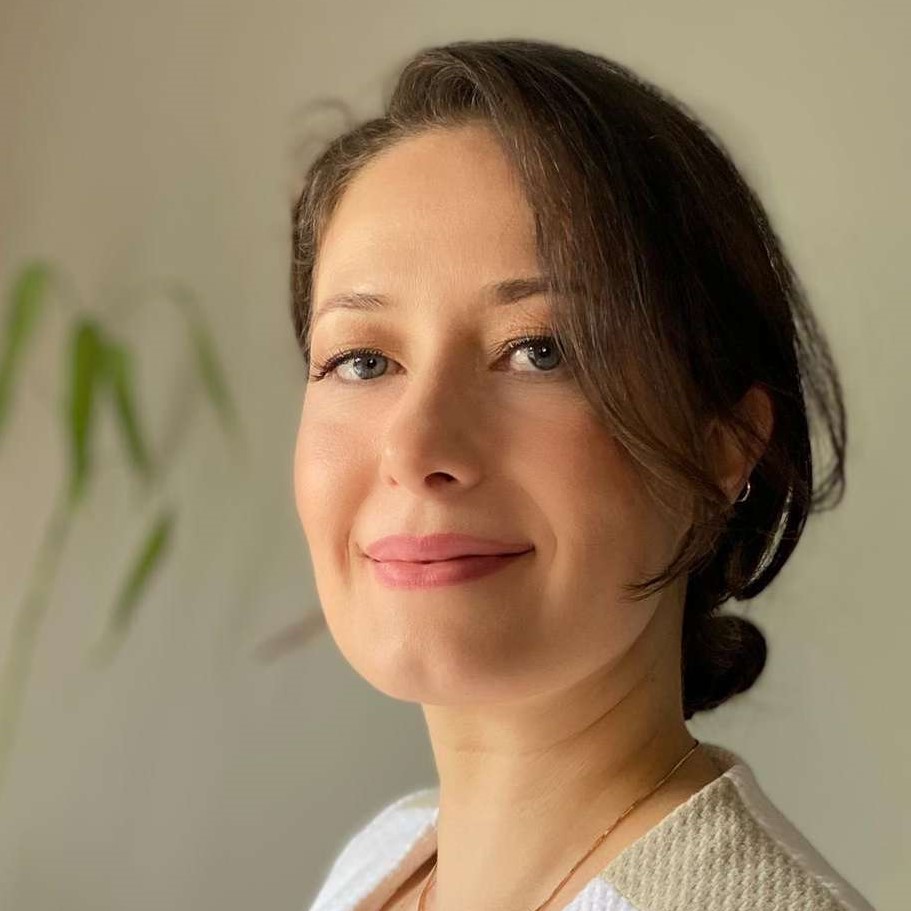 Dr. Vanessa Silva e Silva
Vanessa is a PhD-nurse, and a former Organ Donation Coordinator who has been devoted to research and active involvement in Organ Donation and Transplantation activities for over 10 years. Her research expertise is focused in quality improvement of organ donation programs and structures worldwide. She was a Kidney Research Scientist Core Education Program (KRESCENT) fellow and a Canadian Donation and Transplantation Research Program (CDTRP) trainee. She currently co-leads two groups within the CDTRP structure: Theme 1 "Improve the Culture of Donation" and the Allied Research in Donation and Transplantation (ARDOT) working group. She is currently an Assistant Professor at Brock University, and lead the investigation of burnout among donation coordinators, with the support and collaboration of Canadian Blood Services and key organ donation researchers nationally and internationally.
Vanessa's fun facts: 
"Everybody knows I love research, but my natural talent is in the kitchen. My cooking passion started as a therapy, but it evolved to something serious. Every weekend I cook something different and try to make it beautiful just so I can see the look on people's face when they try one of my creations. That's something that warms up my heart!"
Mary Beaucage
Mary Beaucage is Anishnaabe, from Nipissing First Nation, outside of North Bay ON. She spent 24 years in retail management working with people. Mary has type 2 diabetes and was diagnosed with end-stage kidney disease in 2013, for which she received dialysis. In March 2015, Mary received a kidney from her cousin in Manitoba. She co-chairs the Can-SOLVE CKD Network's Patient Governance Circle and Indigenous Peoples Engagement Research Council. She recently became a board member of National Indigenous Diabetes Association. Mary has been a presenter, panel member and facilitator at provincially, nationally and internationally. She is a vulnerable and engaging storyteller who trust you with her story. Mary is interested in educating and advocating in matters of Indigenous health, patient partnership, chronic kidney disease research, as well as organ donation and transplantation.
Mary's fun facts: 
"I love musicals and studied voice and cello. I can also memorize lyrics after listening to a song 5 times or less!"
Outgoing messages
Matt, Jennifer and Laurie will remain active CDTRP members, but wanted to address the community as they leave co-leadership of Theme 1.
"As my time as a co-lead of Theme 1 comes to an end, I would like to thank everyone who helped make this time so rewarding. It would be too long to list them all, so just assume that this blanket thank you is aimed directly at you! CDTRP is a lot of things, but at its core, it's about relationships. When we know and trust each other, collaborations are easy, and those collaborations make great things happen. I'm not going anywhere, and look forward to continuing on with many fantastic projects under the leadership going forward. It's going to be amazing."
– Matt Weiss
"Working with all of you to build a community of ODT researchers in Canada has been a great pleasure from the earliest CNTRP days to today's CDTRP. I have learned from and benefited greatly from the group.  I look forward to continuing on as a member of this inspiring and collegial group!"
– Jennifer Chandler
"As the former Theme 1 Donor Co-lead (2018-2021), I would like to extend a warm welcome to the new Co-Leads: Sonny, Aviva, Marie-Chantal and especially Mary Beaucage, the new Patient Co-Lead. I liaised with Mary in 2019 to prepare a session for CDTRP's Annual Meeting and was very impressed with her depth of knowledge and lived experience related to transplantation and considerations for conducting research with Indigenous participants.

The past 3 years have been like a certificate program in ODT research methods for me, learning about the challenges and opportunities faced by investigators and witnessing significant progress in some early research projects. Yet I feel we are still just beginning to identify the values, beliefs and behaviours related to ODT that contribute to a culture of trust, offering adequate and equitable opportunities and facilities to prospective donors and recipients. So many varied groups across Canada play an important part within the culture of organ and tissue donation: improving that culture nationally will continue to rely upon many voices and perspectives for years to come. CDTRP is striving to include diversity within those voices and within the projects it funds.

I am happy to have contributed in a small way to the CDTRP community and am grateful that PFD perspectives are valued. The many people I have met have been incredibly welcoming and dedicated to improving the national ODT culture and systems. I would especially like to thank the Theme 1 Academic Co-Leads, Matt Weiss and Jennifer Chandler, and the CDTRP Managers, Katie Bain and Chelsea Patriquin-Stoner."
– Laurie Blackstock
Please join us in welcoming the new co-leads at our next Theme 1 meeting on Thursday, March 23 at 4 pm EST.