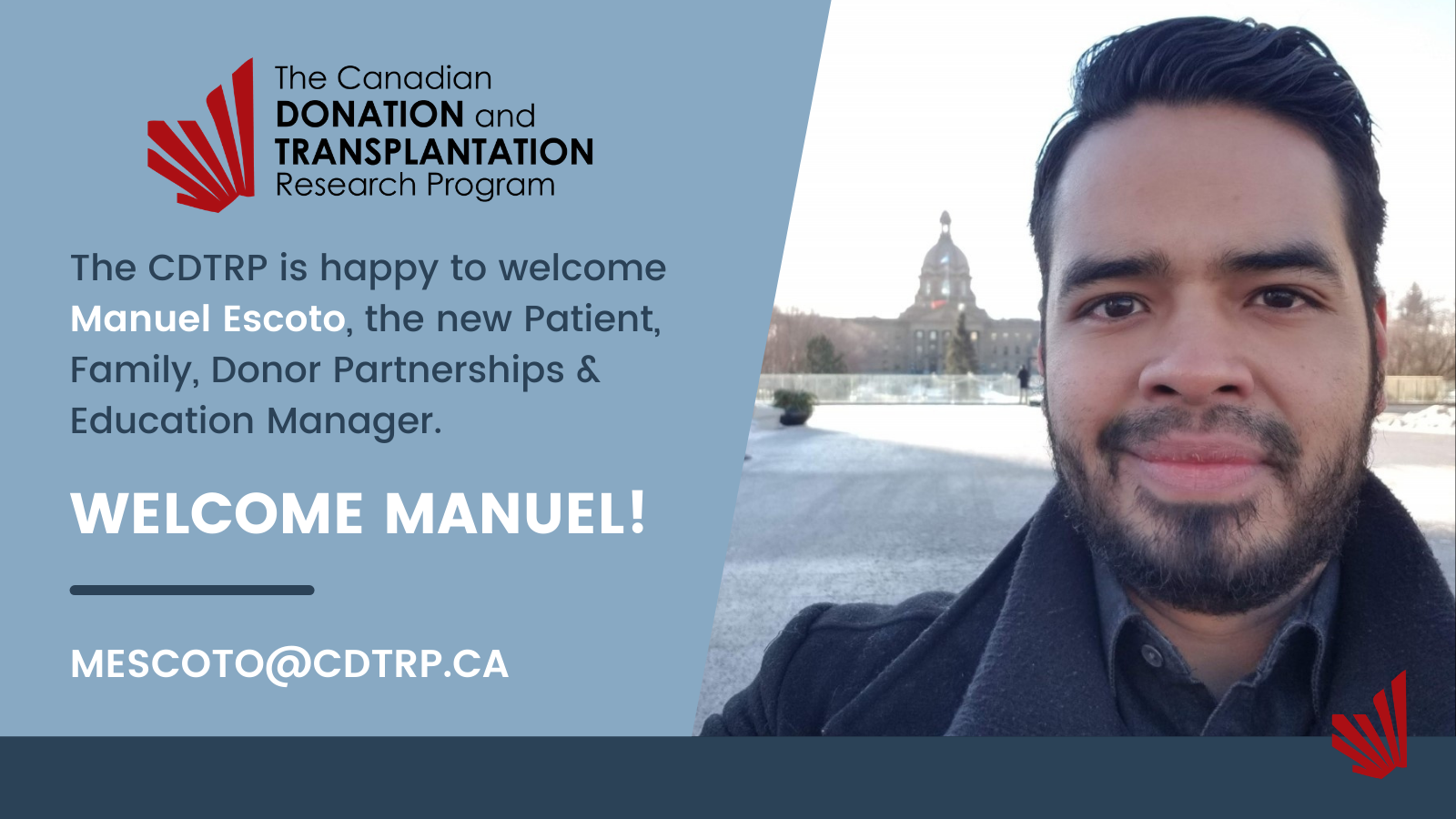 CDTRP New Patient, Family, Donor Partnerships & Education Manager: Manuel Escoto
The CDTRP is very pleased to announce that Manuel Escoto will be joining our team as Patient, Family, Donor Partnerships & Education Manager!
Manuel's bio
Manuel Escoto joins us from Edmonton, Alberta. He completed his Master of Public Health from the University of Alberta and has received training in patient-oriented research through the University of Calgary's Patient and Community Engagement Research Program.
He is a kidney transplant recipient and has been a patient partner in various initiatives. Manuel continues to be active with the Can-Solve CKD Network and is co-chair of a community advisory group focused on mental health and dialysis.
Before joining CDTRP, Manuel was the Community Development and Communications Manager with The Kidney Foundation. In this role, he connected with & supported patients and families impacted by kidney health, organ donation, and transplantation.
You can reach him at mescoto@cdtrp.ca.
Some fun facts about Manuel:
My partner (Alba) and I hope to spend one year living in Spain at some point in our lives.
I have two dogs! A boxer (Calina) and a terrier-shepherd (Zeyda).
I spent two years working with elected officials at Alberta Legislative Assembly.
I have an extensive hat collection.
I speak Spanish.
WELCOME ON BOARD MANUEL!