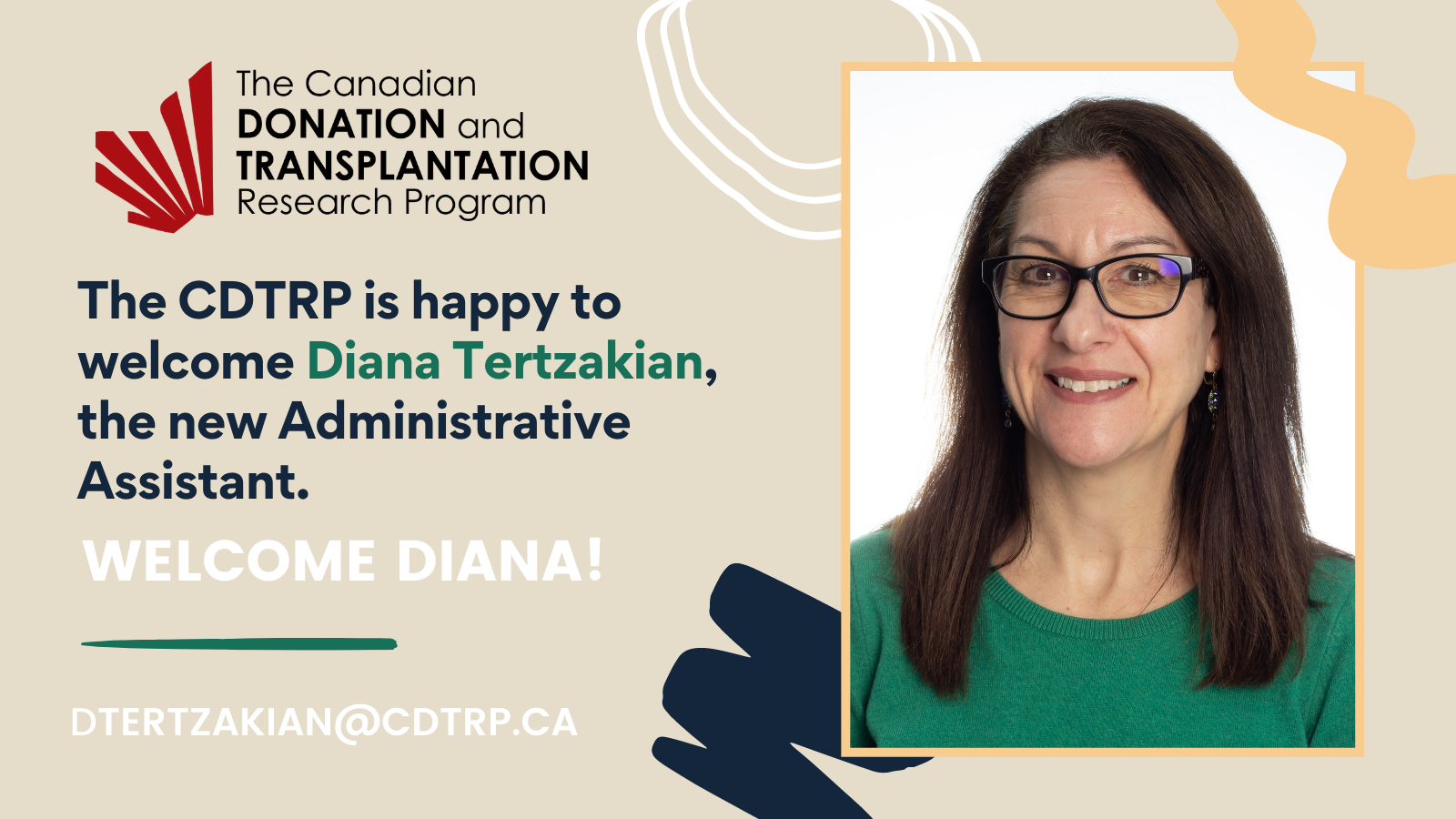 CDTRP New Administrative Assistant: Diana Tertzakian
The CDTRP is very pleased to announce that Diana Tertzakian will be joining our team as the Administrative Assistant!
Diana's bio
Diana joins us from Edmonton, Alberta. She has a BA in Urban Geography with a minor in French Translation from the University of Alberta. She also has completed various different personal development courses.
Her previous employment was with the Department of Elementary and Secondary Education as an administrative assistant for 2 years. She also previously worked for a not-for-profit for 5 yrs, as well as volunteered for many different organizations, the latest being the Edmonton Food Bank.
Diana is excited to work with CDTRP, as she has many personal and professional connections in the life sciences.
You can reach her at dtertzakian@cdtrp.ca.
Some fun facts about Diana:
I have a son who is 15.
My husband was on the Great Canadian Baking Show, Season 4.
I have a 3 yr old Australian Labradoodle, 7 yr old Budgie and many fish.
I am a news junkie and an avid bird watcher.
I love to travel.
I speak Armenian and French.
WELCOME ON BOARD DIANA!