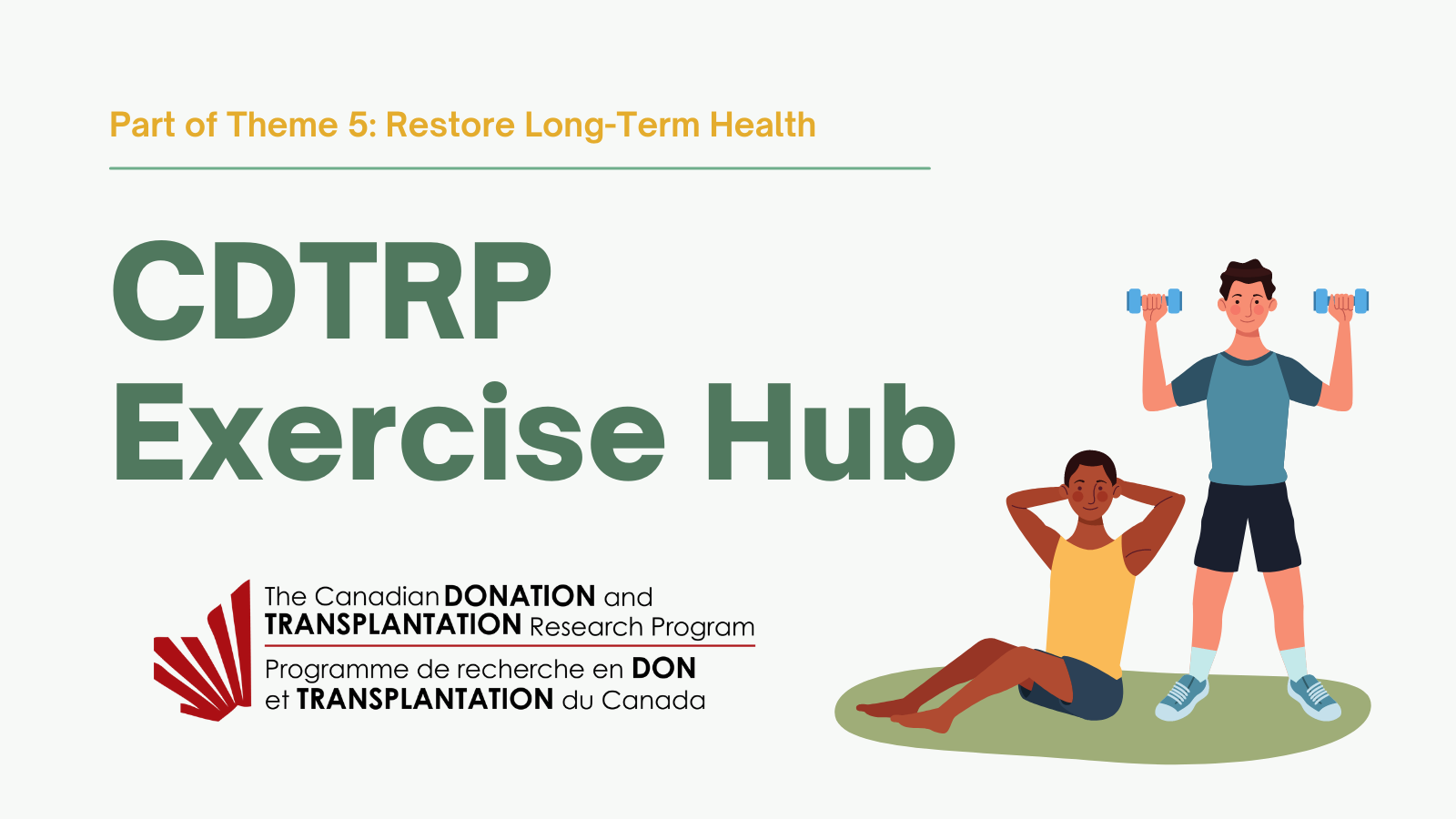 CDTRP Exercise Hub – November 2 Meeting Agenda
The CDTRP Exercise Hub is a targeted group specifically focused on project support, collaborative grant development, and initiatives to build research capacity across Canada. The CDTRP Exercise Hub aims to allow for targeted discussion surrounding exercise, prehabilitation, rehabilitation, and sarcopenia and how they relate to the transplant patient both pre and post-surgery.
If you would like to be part of this hub, please email Research Manager Katie Bain at katie.bain@cdtrp.ca.
CDTRP Exercise Hub meeting
Tuesday, November 2, 2021
10 am PT | 11 am MT | 1 pm ET | 2 pm AT
Agenda:
Topic: Digital health and discussions about some of the successes and challenges
Format: 2 X 12-minute presentations followed by a 30-minute group discussion
Presenters:
Diana Mager – Use of digital technologies to promote home based exercise therapies in vulnerable populations.
Lisa Wickerson – A quality improvement approach to the implementation of tele-rehabilitation pre- and post-lung transplantation