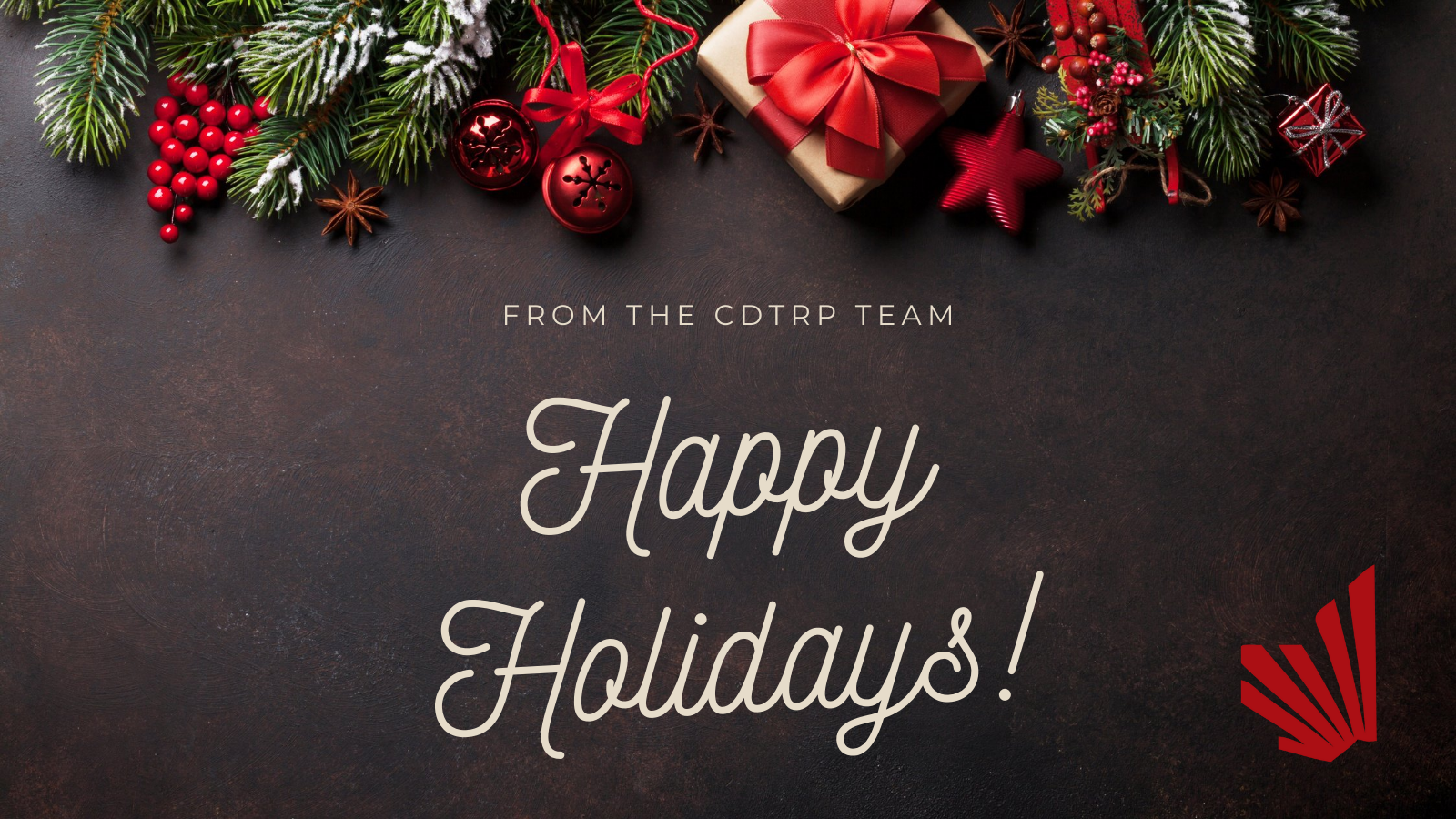 CDTRP Christmas Holidays
The CDTRP comms team is looking forward to a the Holidays break! We (and the newsletter) will be going on hiatus for 2 weeks, coming back on January 4, 2022. We will be ready to tackle 2022 packed full of exciting events and news for the donation and transplantation community.
We wish everyone in our community quality time with family and friends and hope you can also take some time to recharge.
HAPPY HOLIDAYS!